Chiharu Shiota is a Berlin-based artist known for her large-scale installations. For this exhibition, she presented the installation work "The Key in the Hand", which integrated the gallery located on the second floor, and the outdoor piloti on the first floor of the Japan Pavilion.

In the gallery, a huge number of keys were suspended from pieces of red yarn that filled the entire space in a manner reminiscent of a spider's web, with countless keys that had fallen also covering the floor. 180,000 keys collected from all over the world were used, and the boats installed are said to symbolize two hands that capture them from beneath.
Presented in the piloti space, were photographs of children holding keys in the palms of their hands and monitors with videos of small children talking about memories from before and immediately after they were born.

The Japan Pavilion, where the accumulated narratives of people's memories symbolized through the countless keys intersect with the memories of children on their birth recounted through video, was introduced in various media overseas due to its overwhelming visual impact.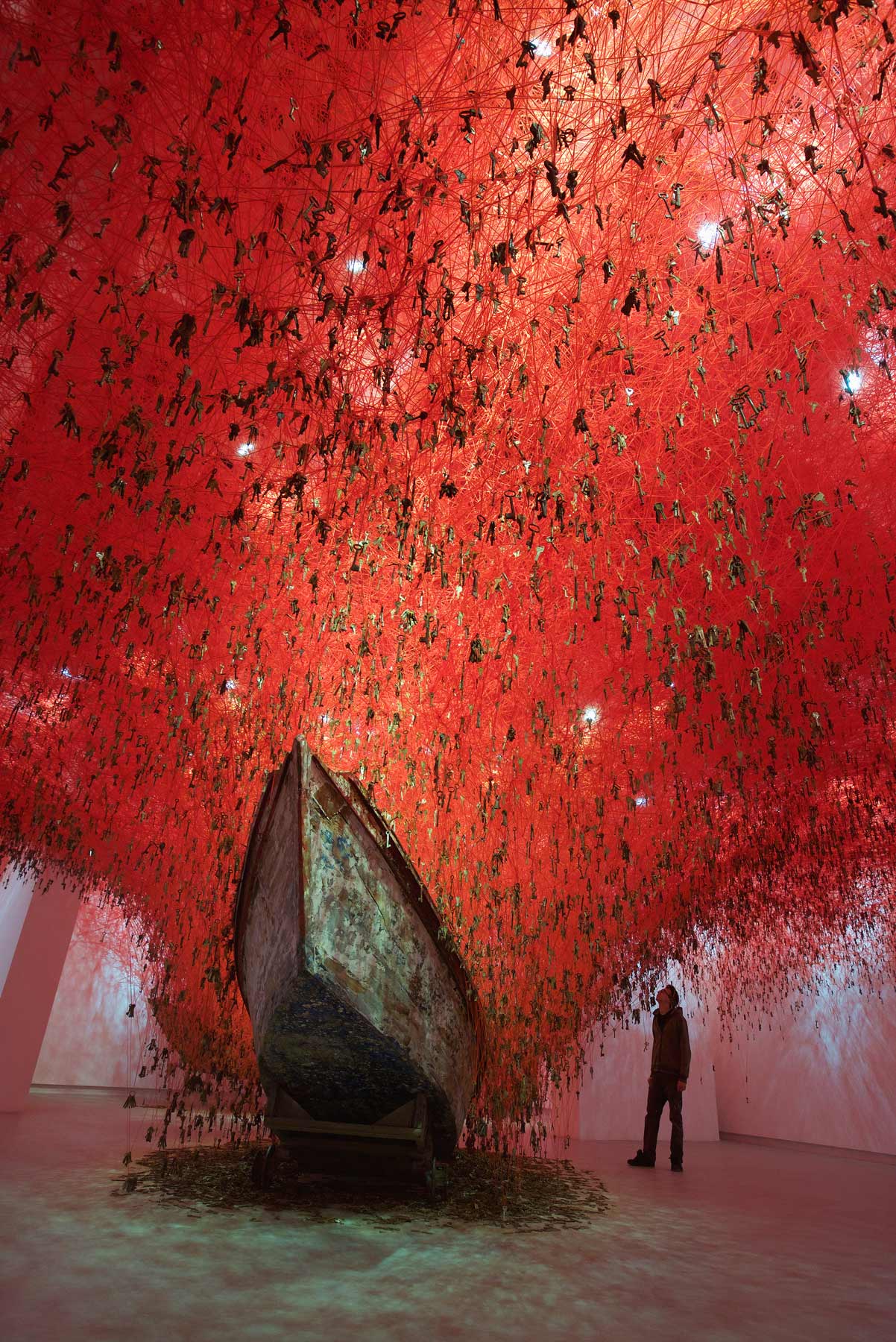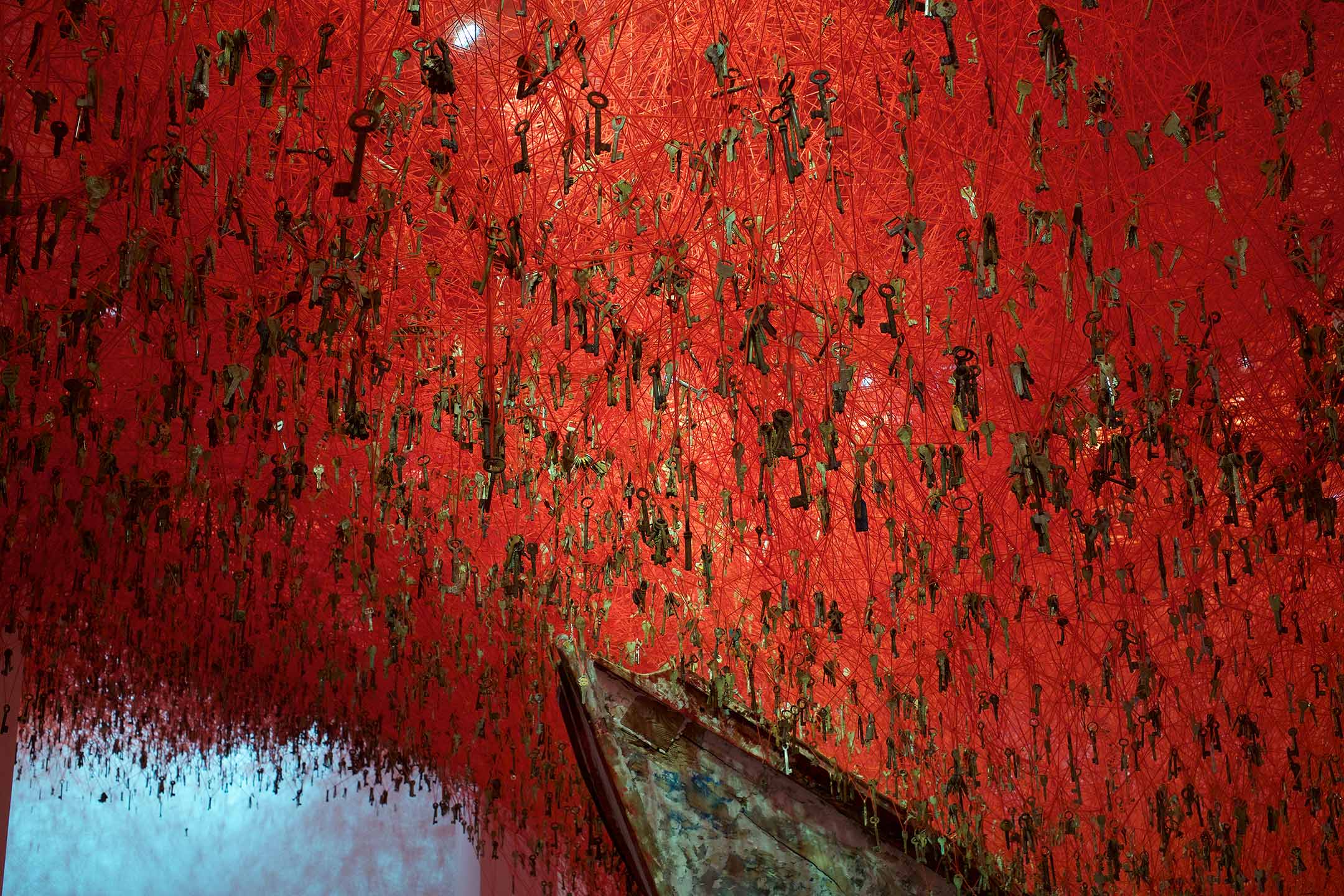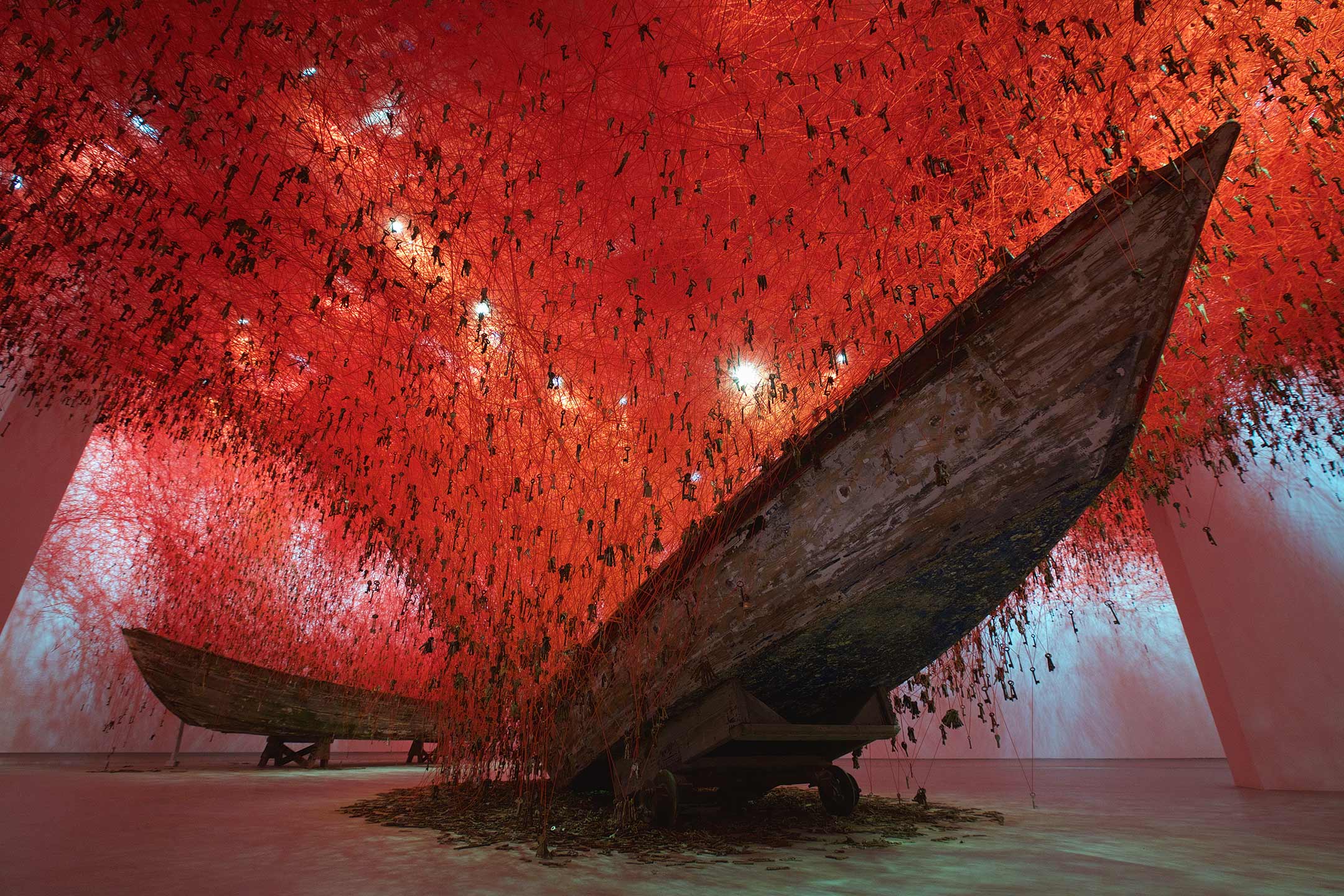 The Japan Pavilion
Title

The Key in the Hand

Artist

Curator

Text

Organizer

The Japan Foundation

Special Support

Ishibashi Foundation

Related Links
56th International Art Exhibition
La Biennale di Venezia
Theme

All The World's Futures

Curator

Okwui Enwezor

Dates

May 9 - November 22, 2015
All texts are based on information at the time.