Koki Tanaka's solo exhibition at the Japan Pavilion had on first impression perhaps come across as rather cluttered and desultory: monitors and photographs are placed here and there, and flashlights, books, emergency food, vases, etc. that appear in the video footage are scattered throughout the venue. The various videos show groups of people working together to tackle a single task, such as nine hairdressers cutting the hair of one person, and multiple people ascending and descending an emergency staircase. Some of the logs and timber used in the exhibition were repurposed from those that had been brought in from Rikuzentakata, the area affected by the Great East Japan Earthquake, on the occasion of the 13th International Architecture Exhibition the previous year.

What kind of message or question should Japan communicate to the world in the wake of the unprecedented disaster of the 2011 Great East Japan Earthquake?
The Japan Pavilion exhibition at the Biennale that took place two years after the earthquake had undoubtedly been unable to avoid this issue. However, Tanaka's exhibition titled, "abstract speaking - sharing uncertainty and collective act" did not directly address the earthquake. Through footage of collective acts that progress slowly yet surely while at times conflicting against one another and at times cooperating, the exhibition served to approach the theme of "the possibilities of taking on the experiences of others as one's own."

Tanaka's somewhat abstract manner of expression has instilled viewers with a sense of mutual awareness and understanding. The exhibition at the Japan Pavilion received a Special Mention along with a comment that it had "appealed to people's thoughts and emotions."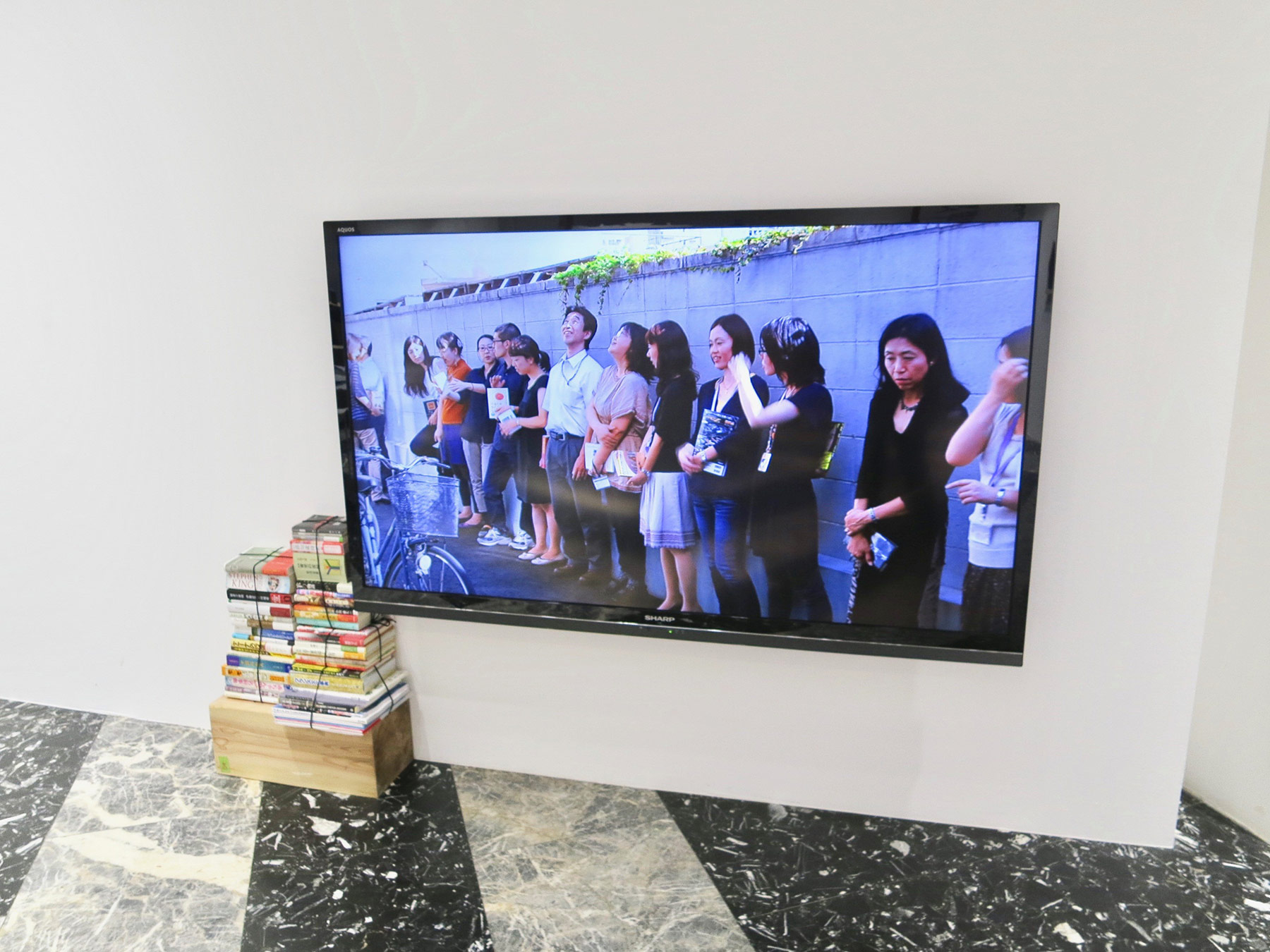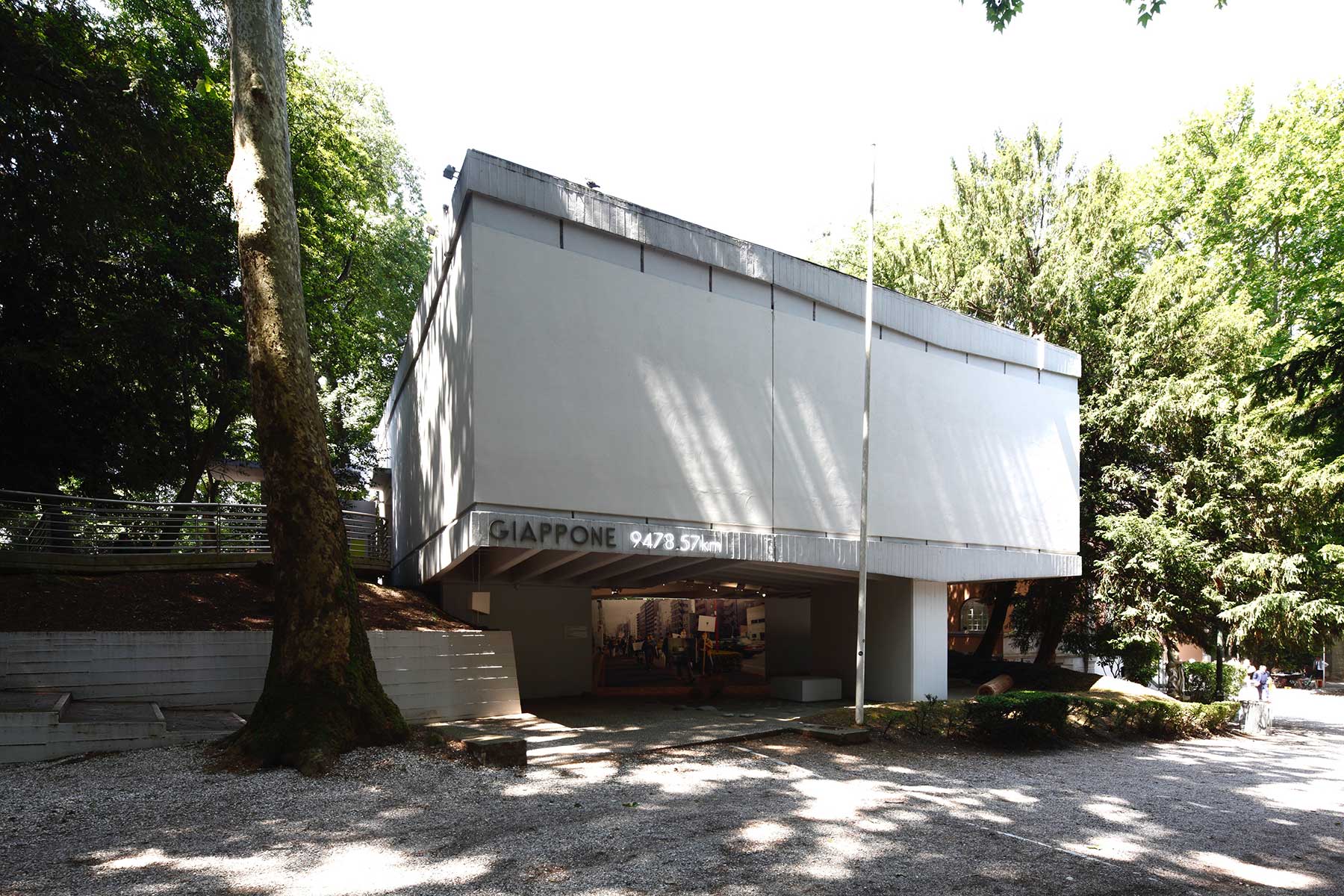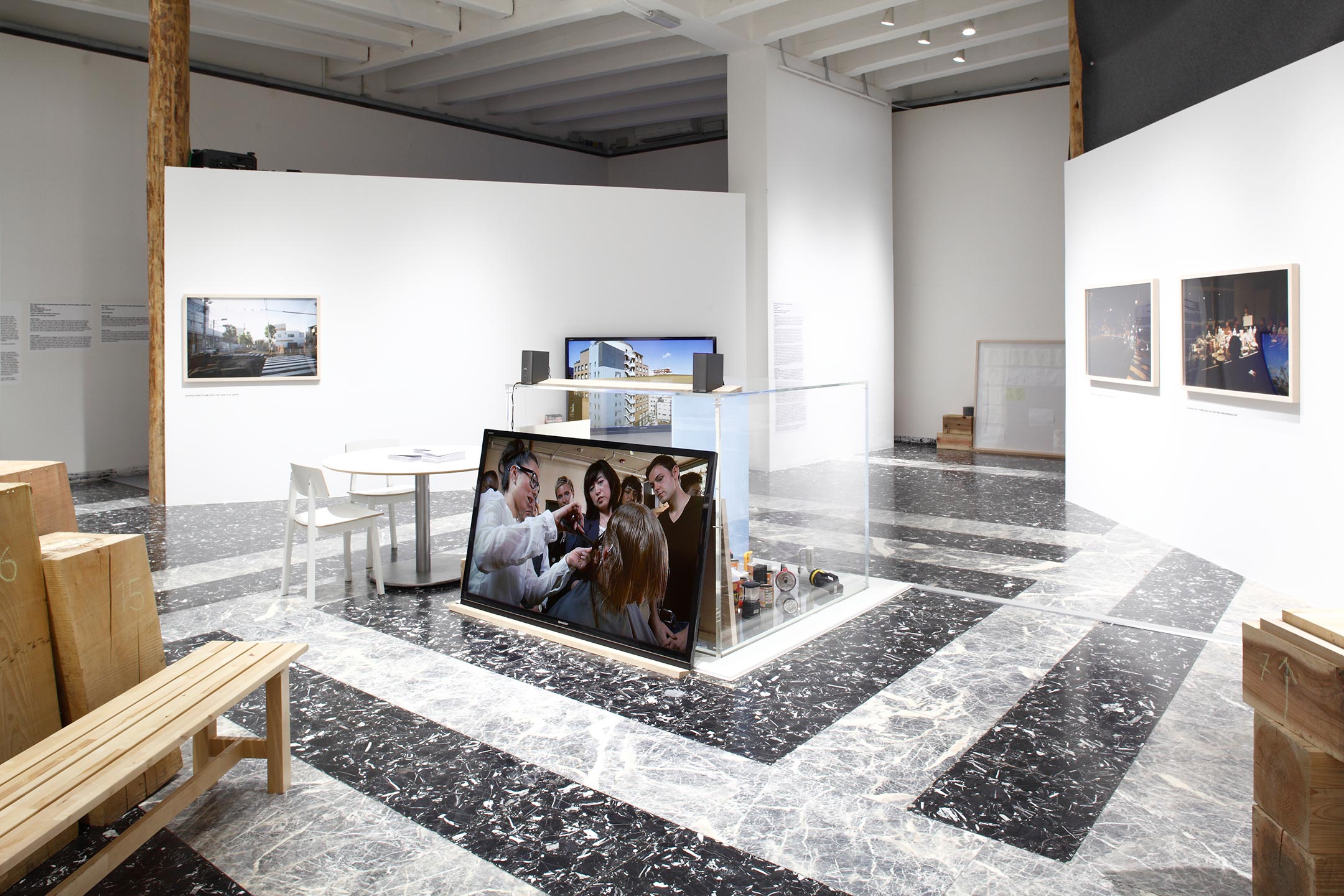 The Japan Pavilion
Title

abstract speaking – sharing uncertainty and collective acts

Artist

Curator

Text

Organizer

The Japan Foundation

Special Support

Ishibashi Foundation

Related Links
55th International Art Exhibition
La Biennale di Venezia
Theme

Encyclopedic Palace

Curator

Massimiliano Gioni

Dates

June 1 - November 24, 2013
All texts are based on information at the time.