From her early body of work "Elevator Girl" (1994-98) capturing women dressed in uniform who operate the elevators of Japanese department stores, to series like "My Grandmothers" (2000-2009) that envisions the lives of young women fifty years into the future, and "Fairy Tales" (2004-2006) in which girls are made to look like the old, witch-like hags of fairy tales, Miwa Yanagi is an artist who has consistently produced works on the theme of women who live in contemporary society.

For the exhibition at the Japan Pavilion, Yanagi made the pavilion's modernist-style architecture disappear through cloaking it entirely in a black, membrane-like tent.
Inside, five enormous photographs of "old girls" enclosed in colossal frames measuring a sheer height of 4 meters were installed, while a small sloping black tent similar to the one covering the exterior of the pavilion was hung like a nested structure, in which a video of traveling women adorned in tents was shown. In this manner, the theater stage for the "Windswept Women: The Old Girls' Troupe" was created. The Japan Pavilion had regained its temporariness as per the nature of a pavilion, and invited viewers to a world reminiscent of an allegorical play in which life and death, old age and youth, past and future are intricately entangled and overturned.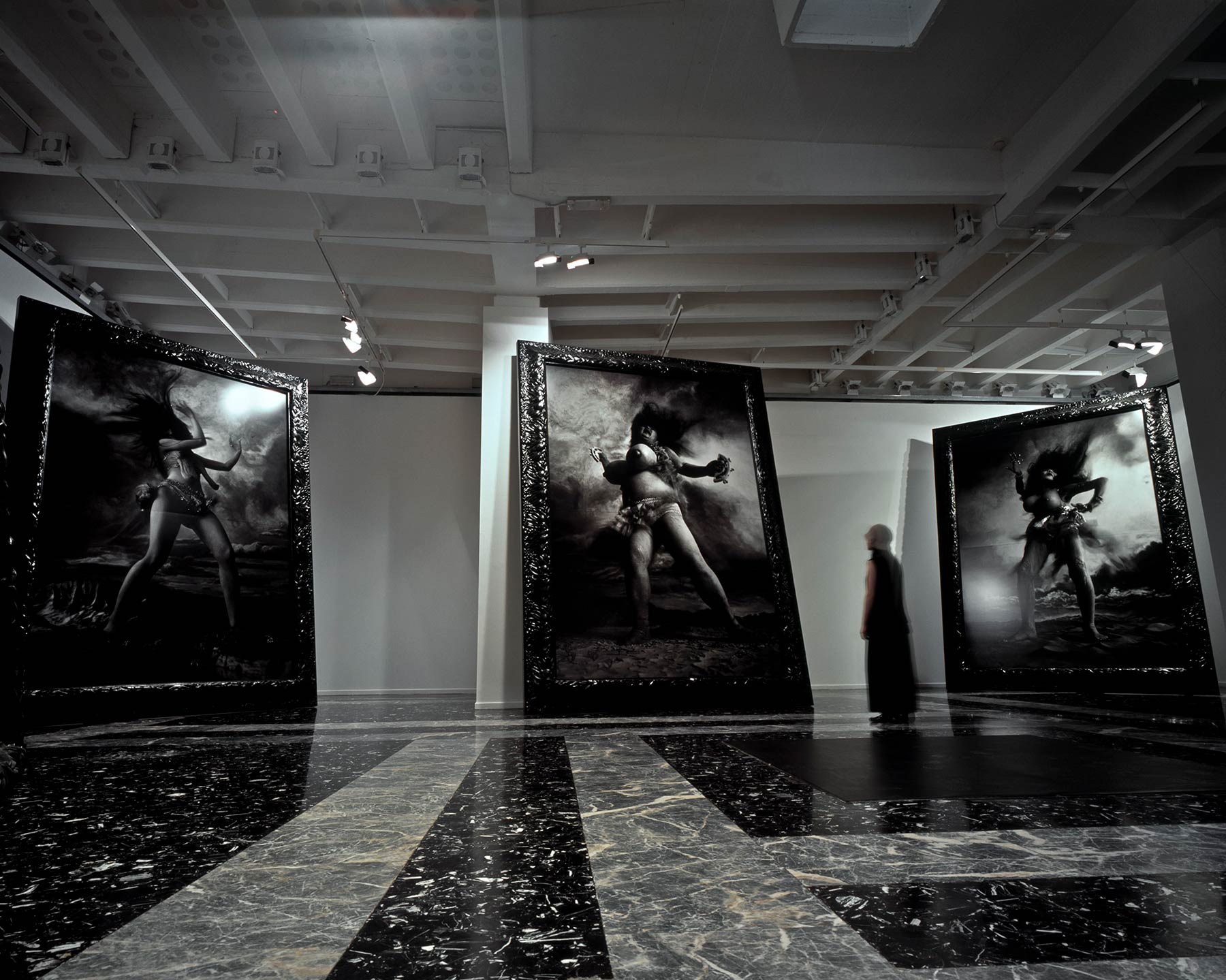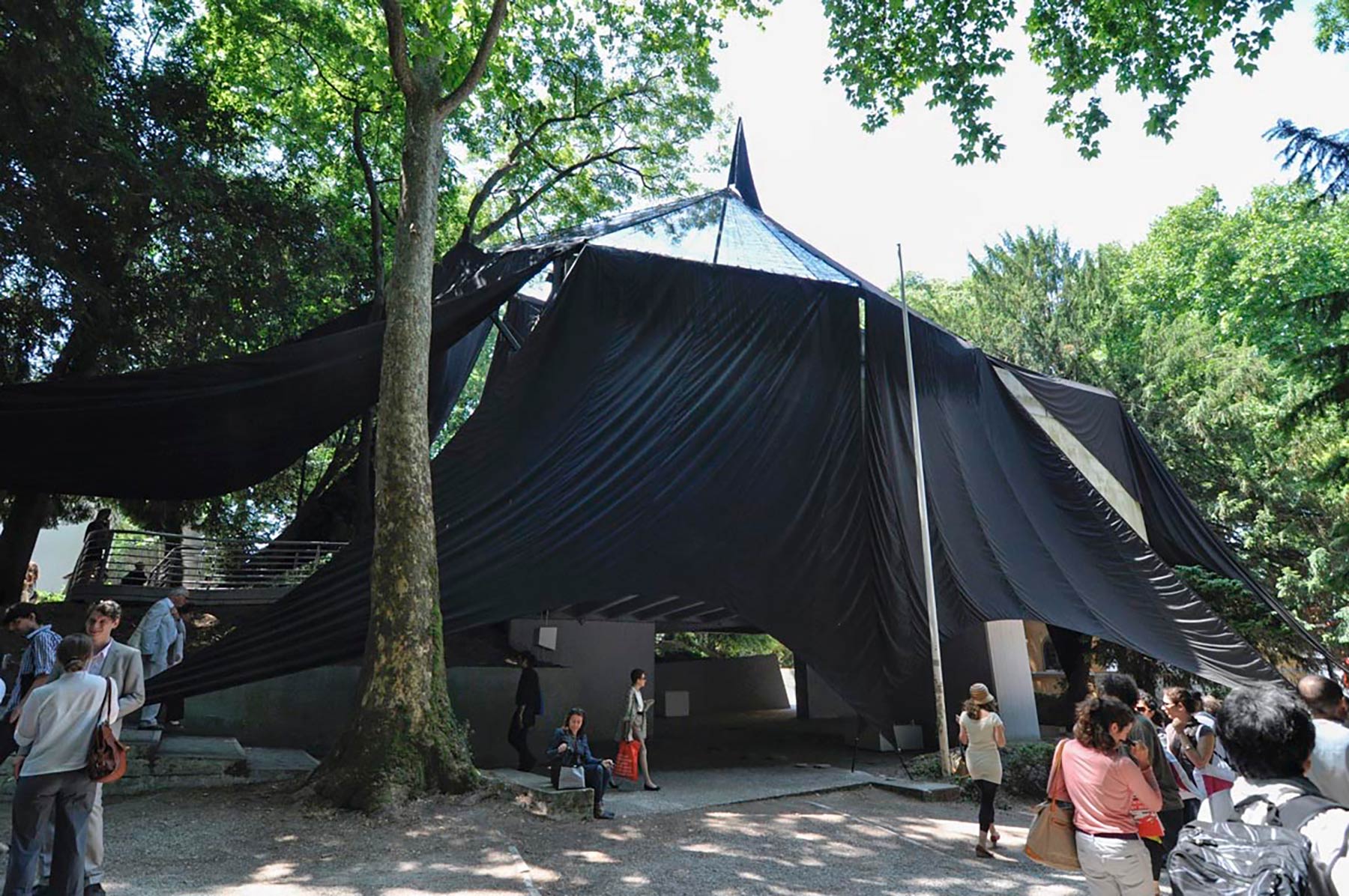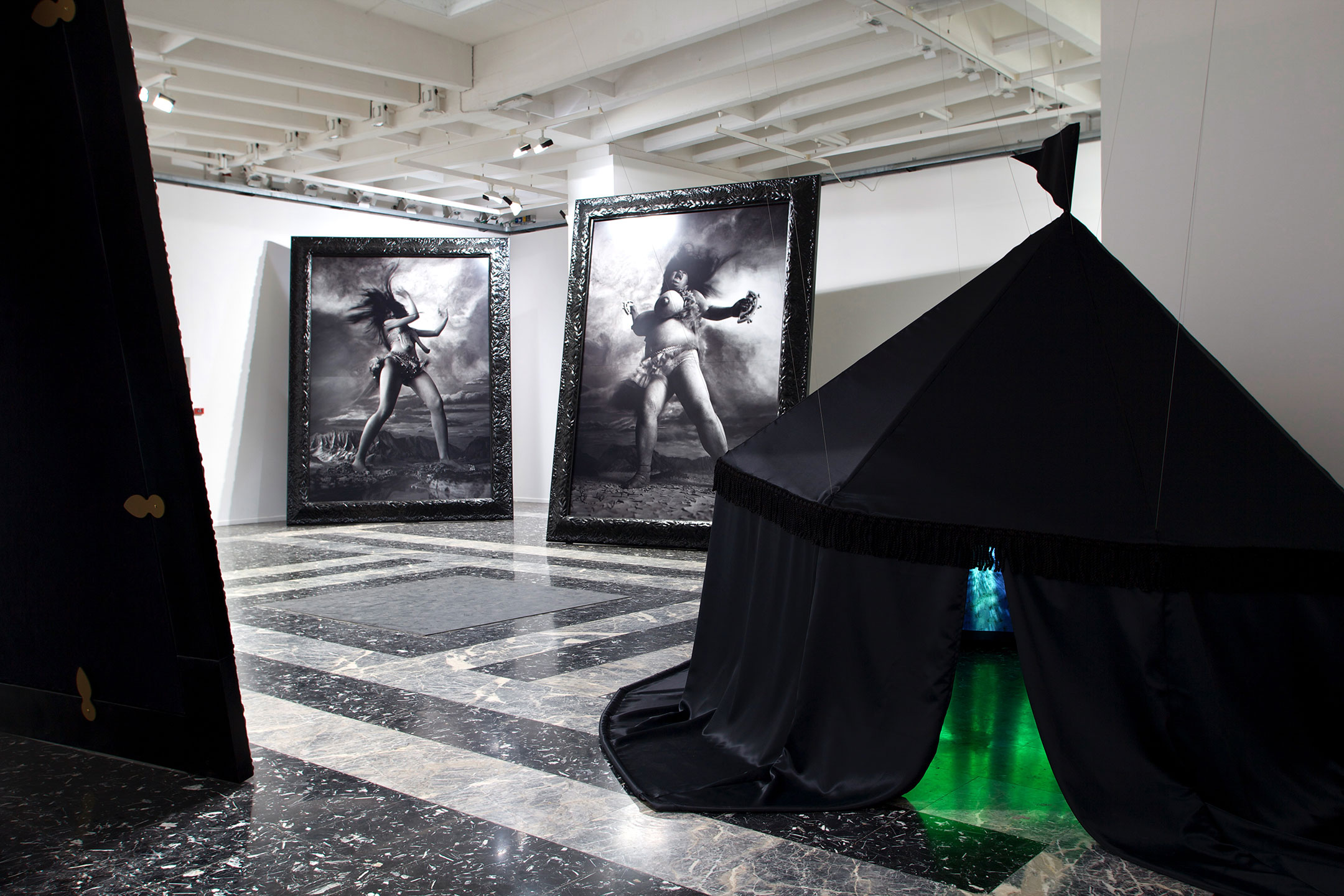 The Japan Pavilion
Title

Windswept Women: The Old Girls' Troupe

Artist

Commissioner

Text

Organizer

The Japan Foundation
53rd International Art Exhibition
La Biennale di Venezia
Theme

Making Worlds

Curator

Daniel Birnbaum

Dates

June 7 - November 22, 2009
All texts are based on information at the time.