Bringing focus to the lifework series of frottages that artist Masao Okabe has continued to produce since 1977, the exhibition attempted to consider, from the viewpoint of art, the possibilities and conditions for preserving humanity's past into the future. Photographer and writer Chihiro Minato served as commissioner of the exhibition.

The artist spent nine years making frottages of the curbstones of a platform in a station formerly operated by the Japanese National Railways located in a district of Hiroshima, which was once a major military port. Of those frottages, 1,400 became the center of the exhibition at the Japan Pavilion.
The walls of the exhibition room, with a height of 5 meters a total length of 82 meters, were filled with frottages, light boxes displaying negative films of frottages, and herbariums, while stones that had been exposed to the radiation of the atomic bomb dropped on Hiroshima, were arranged in a straight line in the center of the venue as if to divide the space.

In addition, several workshops were held during the exhibition period. By sharing the expression of frottage with many people, the act of capturing and recording the invisible past and memories had spread to Venice.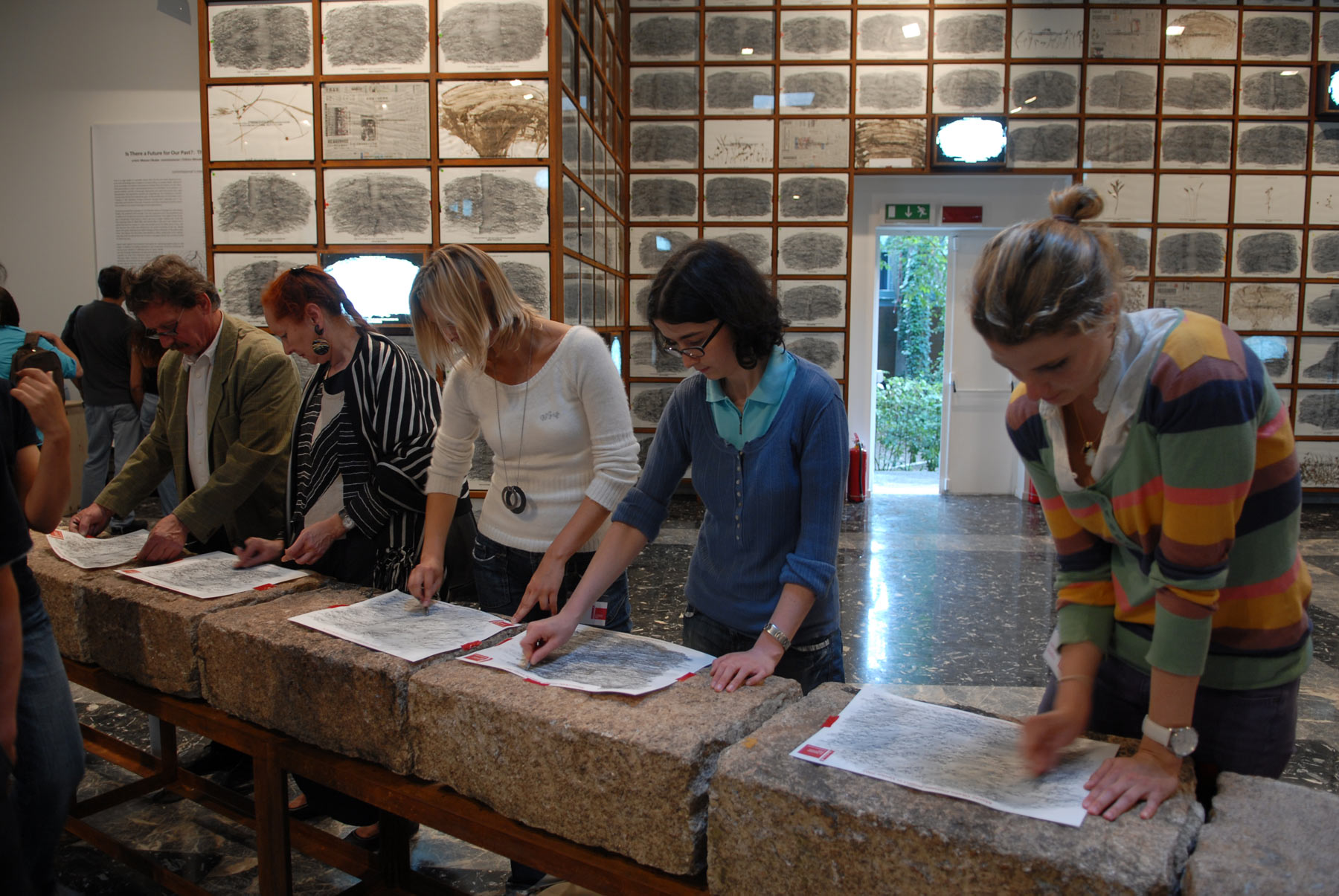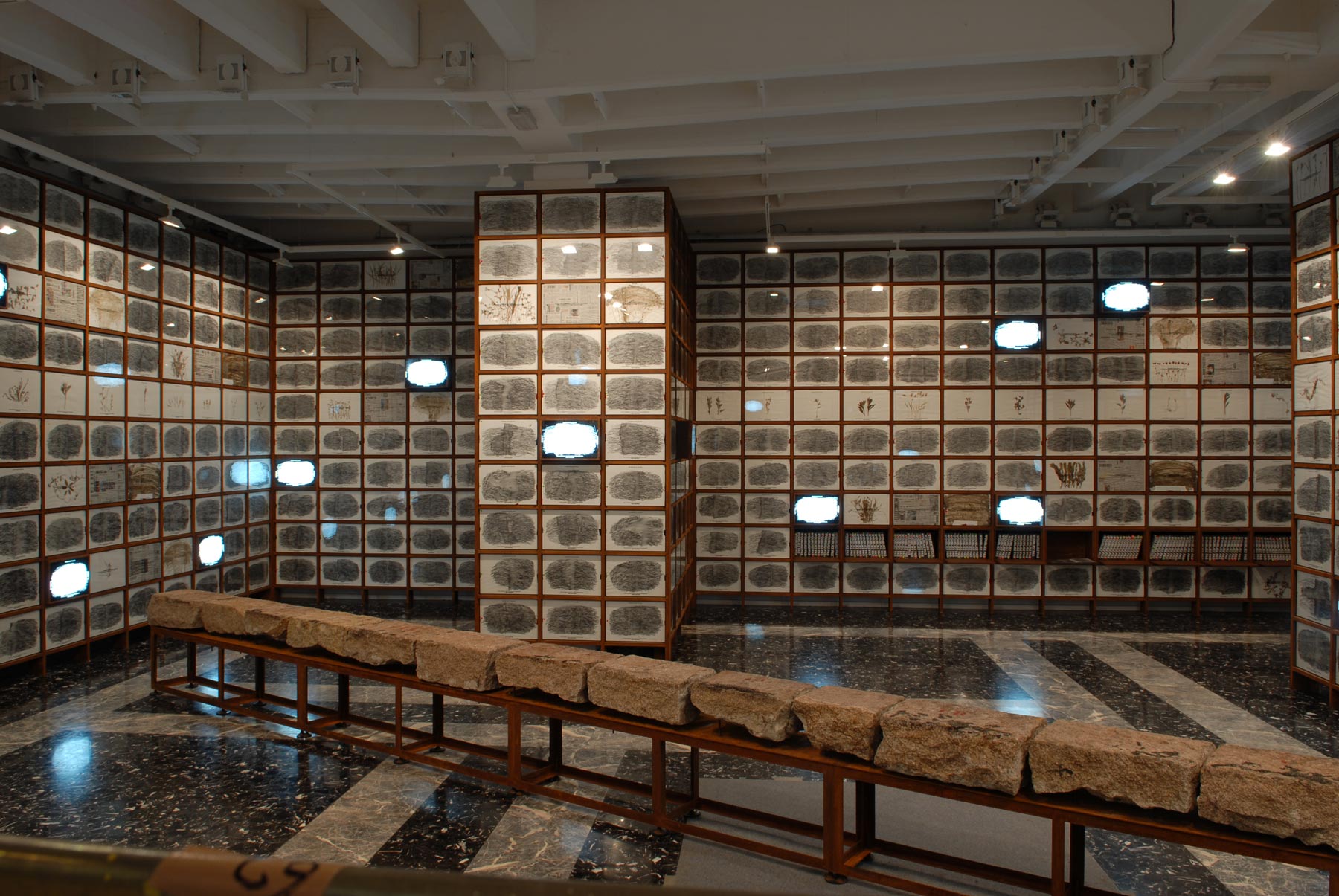 The Japan Pavilion
Title

The Dark Face of the Light

Artist

Commissioner

Text

Organizer

The Japan Foundation
52nd International Art Exhibition
La Biennale di Venezia
Theme

Think with the Senses - Feel with the Mind

Curator

Robert Storr

Dates

June 10 - November 21, 2007
All texts are based on information at the time.