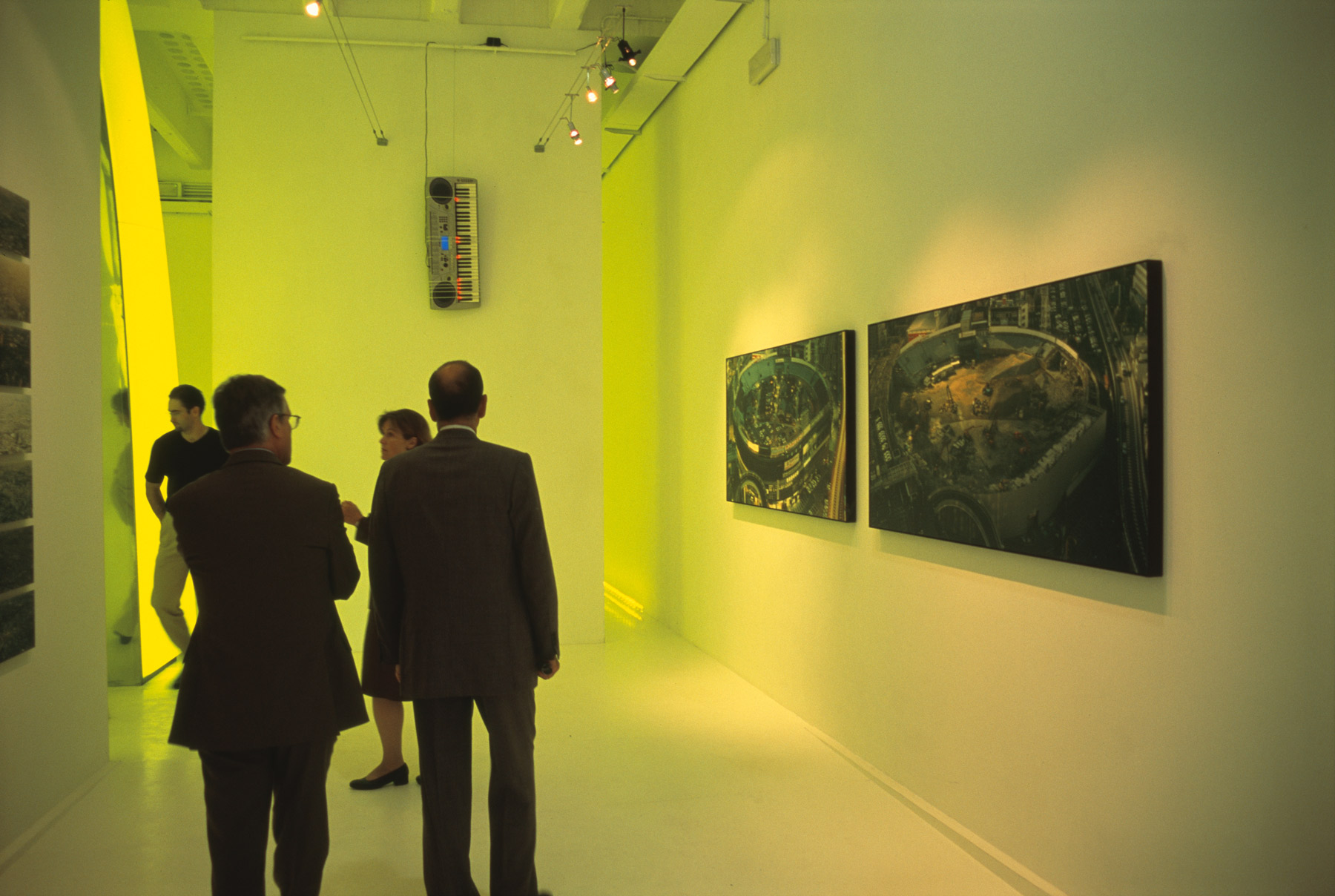 2001 49th
International Art Exhibition
La Biennale di Venezia
For the first installment of the Venice Biennale in the 21st century, the Japan Pavilion presented an exhibition under the theme of "Fast & Slow", featuring three artists who work in different media: Masato Nakamura, Naoya Hatakeyama, and Yukio Fujimoto. By setting up a temporary gallery in the piloti downstairs of the Japan Pavilion and making it an exhibition consisting of two layers above and below, an attempt was made to bring to light the situation of a contemporary city where various elements are intertwined in a complex manner.

In the gallery on the upper floor, the works of three artists coexisted while intervening with one another. In hopes to present the dynamism of a rapidly changing city from a commanding perspective, Hatakeyama presented a series of 70 photographs of fixed-point observations of Tokyo, as well as two photographs of Osaka Stadium.
Nakamura created a space filled with bright yellow light by arranging a number of large "McDonald's®" golden arch logos with a height of 4.4 meters in a circular formation. Fujimoto used a keyboard to convey the array of miscellaneous sounds that while heard here and there throughout Japanese society, lack in difference and have become uniformly monotonous.

The gallery downstairs presented a world different and distanced from the hustle and bustle above, with Hatakeyama exhibiting a photographic work capturing images of a sewer located 5 meters underground in Shibuya, and Fujimoto presenting a sound object in which sugar cubes inside a glass bottle made subtle sounds as it was rotated by a motor.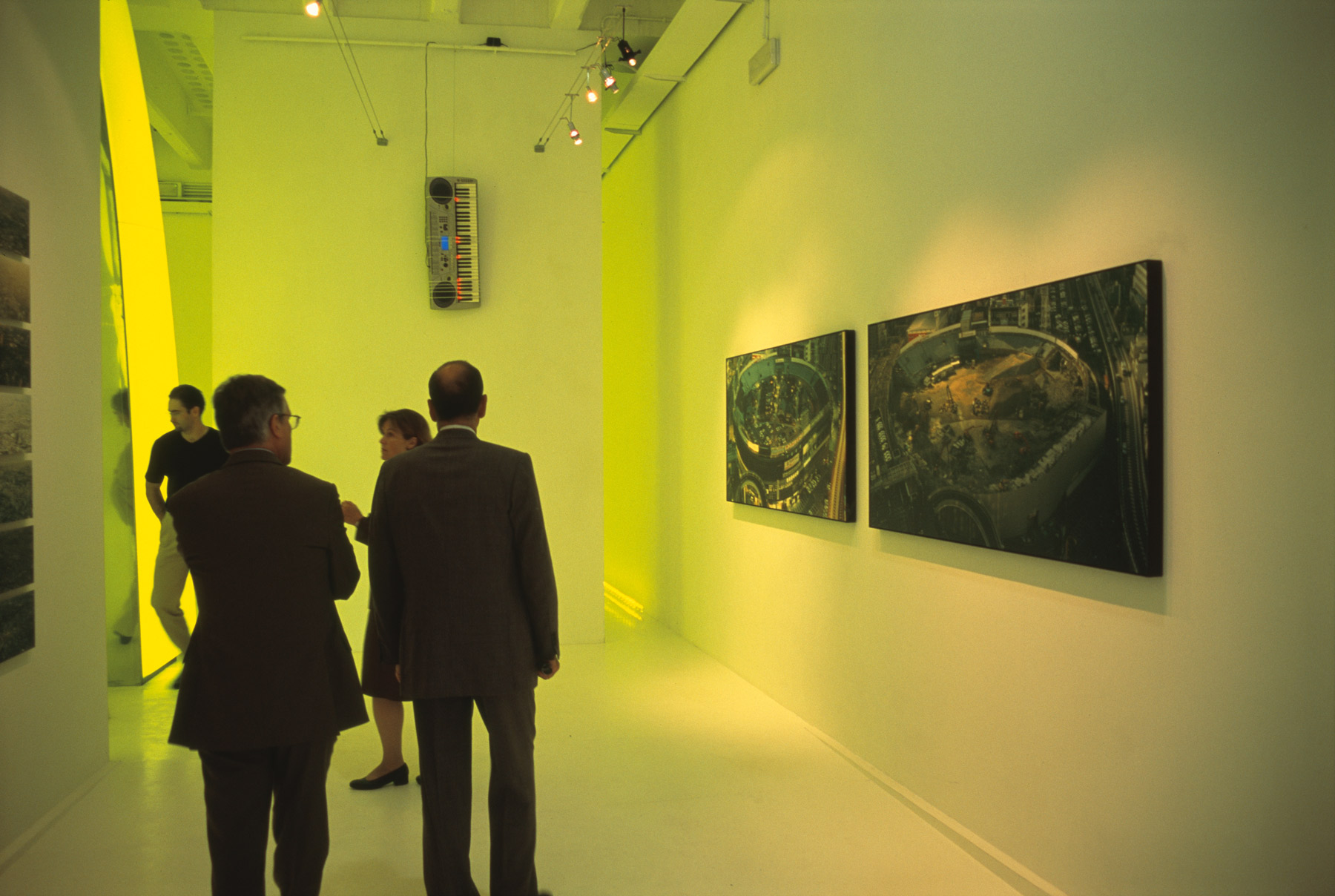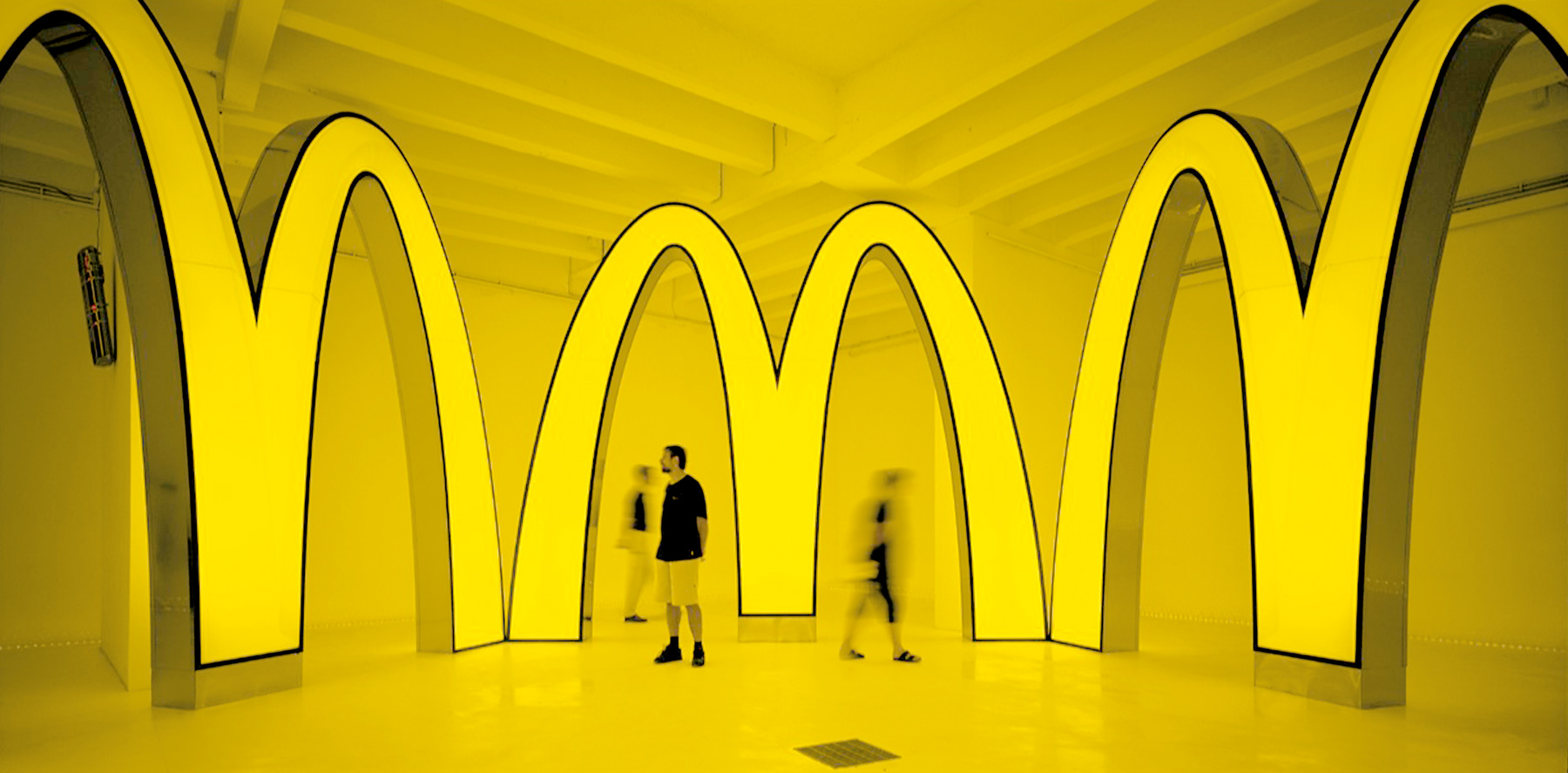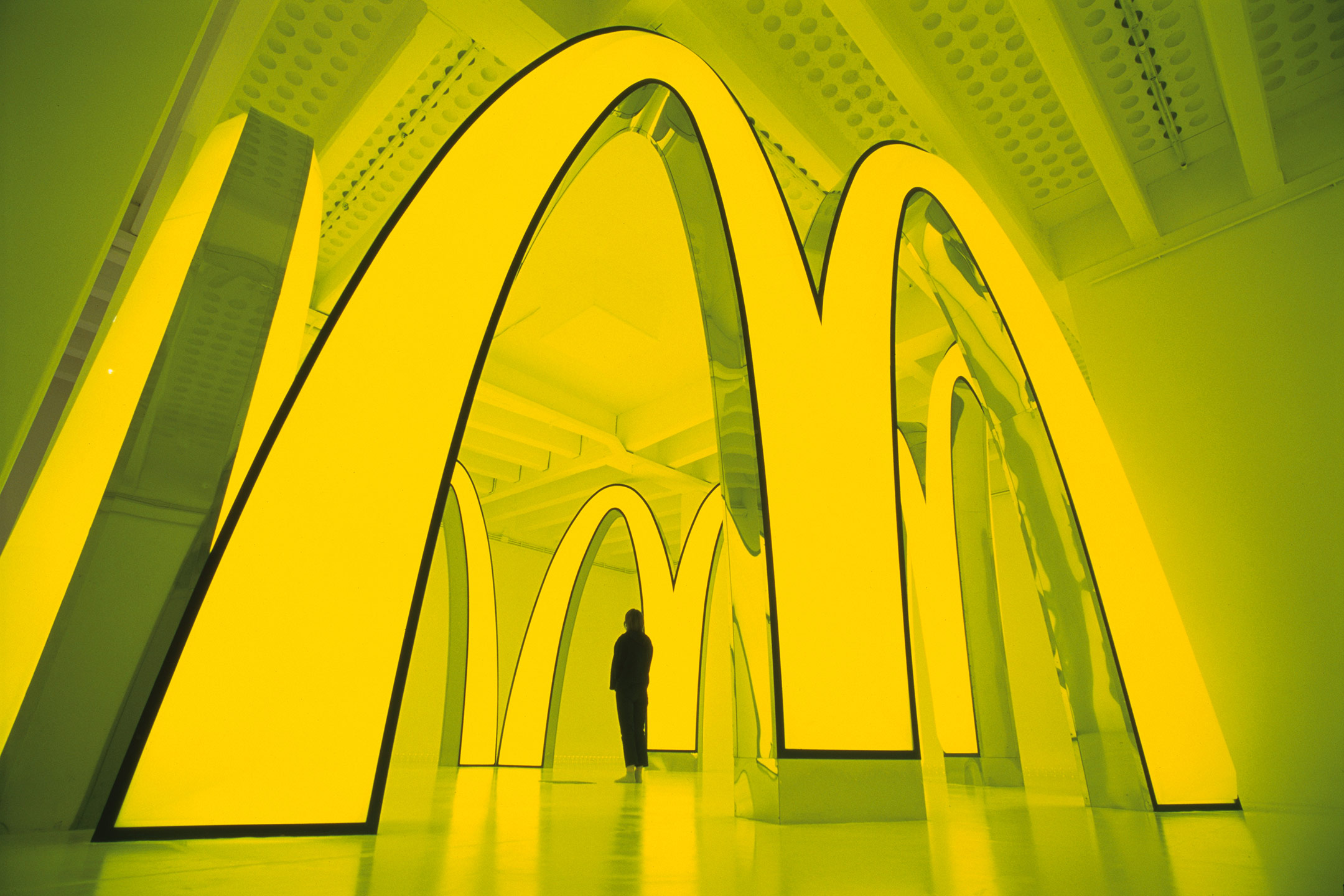 The Japan Pavilion
Title

FAST and SLOW

Artists

Commissioner

Text

Organiazer

The Japan Foundation
49th International Art Exhibition
La Biennale di Venezia
Theme

Plateau of Humankind

Curator

Harald Szeemann

Dates

June 10 - November 4, 2001
All texts are based on information at the time.