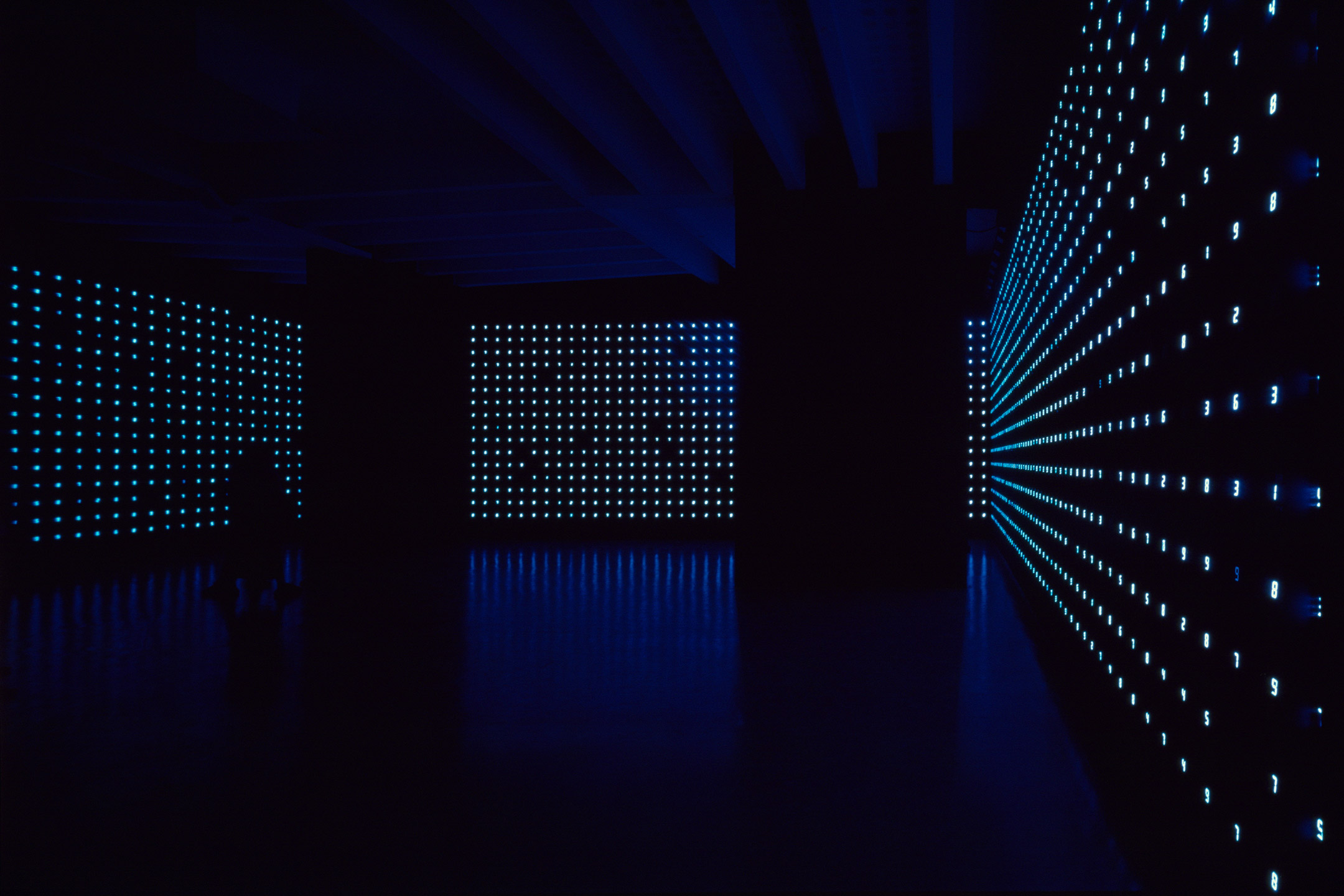 1999 48th
International Art Exhibition
La Biennale di Venezia
Since the late 1980s, Tatsuo Miyajima has continued to produce works using LED (light emitting diodes) and IC (integrated circuits) digital counters based on three basic concepts: "Keep Changing", "Connect with Everything", and Continue Forever".

At the Japan Pavilion in 1999, Miyajima presented the installation "Mega Death" consisting of 2,400 digital counters, which at the time was the largest number ever, placed along the walls of the building. In a quiet space, the flashing blue numbers repeatedly count down from 9 to 1 at different speeds, as if expressing the rhythm of each person's life. However, when visitors enter a certain place, everything suddenly disappears and the room is enshrouded in darkness.
As the title "Mega Death" suggests, this work implicated the crisis of 20th century civilization in which bloodshed and massacres continued to take place.

Meanwhile, the piloti of the Japan Pavilion was used as an exhibition space by the "Revive Time" Kaki Tree Project Executive Committee launched by Miyajima in 1995. Implemented in various parts of the world, it is a participatory art project that involves planting and cultivating second-generation saplings of persimmon trees that were bombed in Nagasaki. In fact, many applications to take part in the project were also received at the venue throughout the duration of the exhibition. Along with "Mega Death", the project had delivered a message for peace to the world.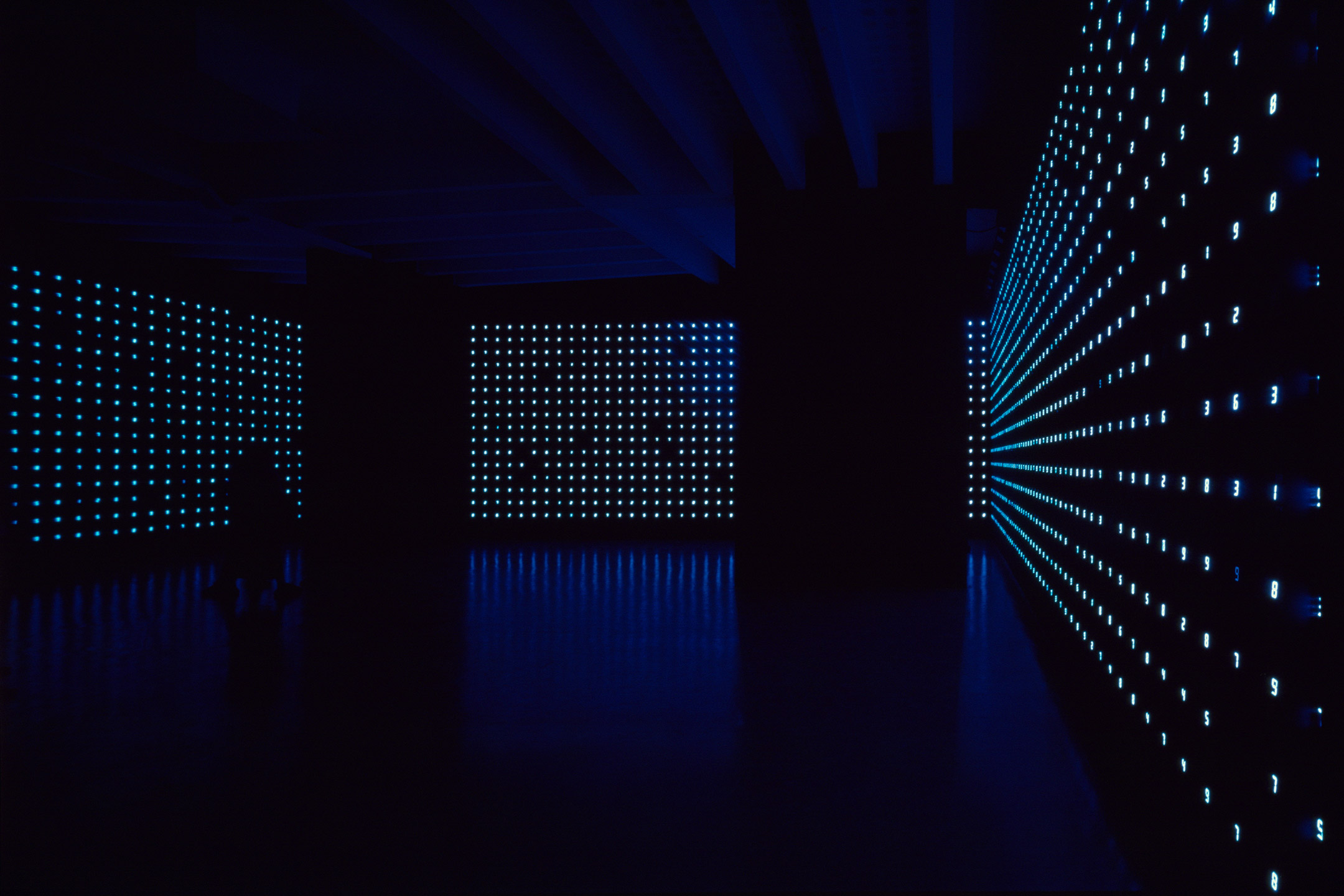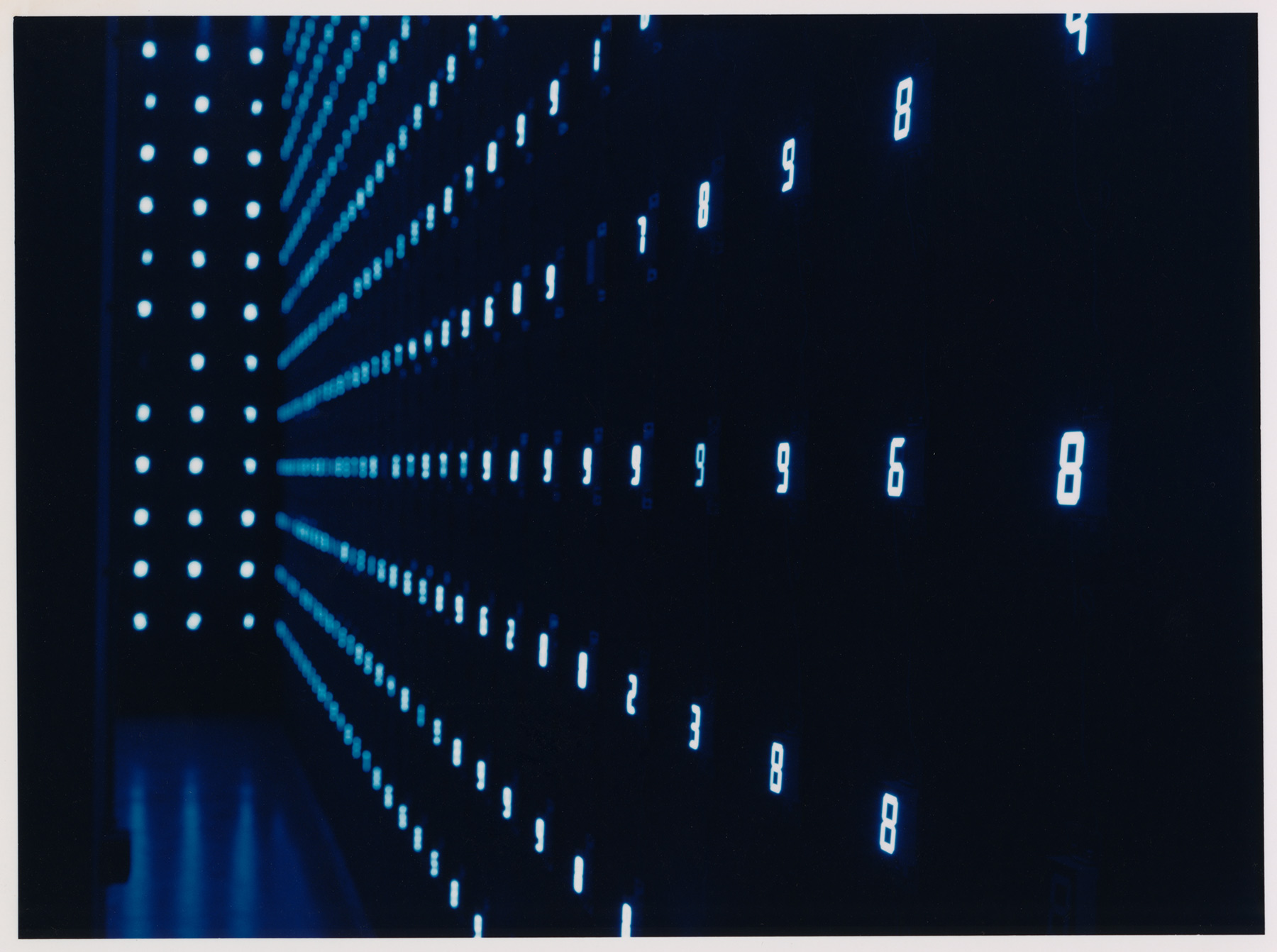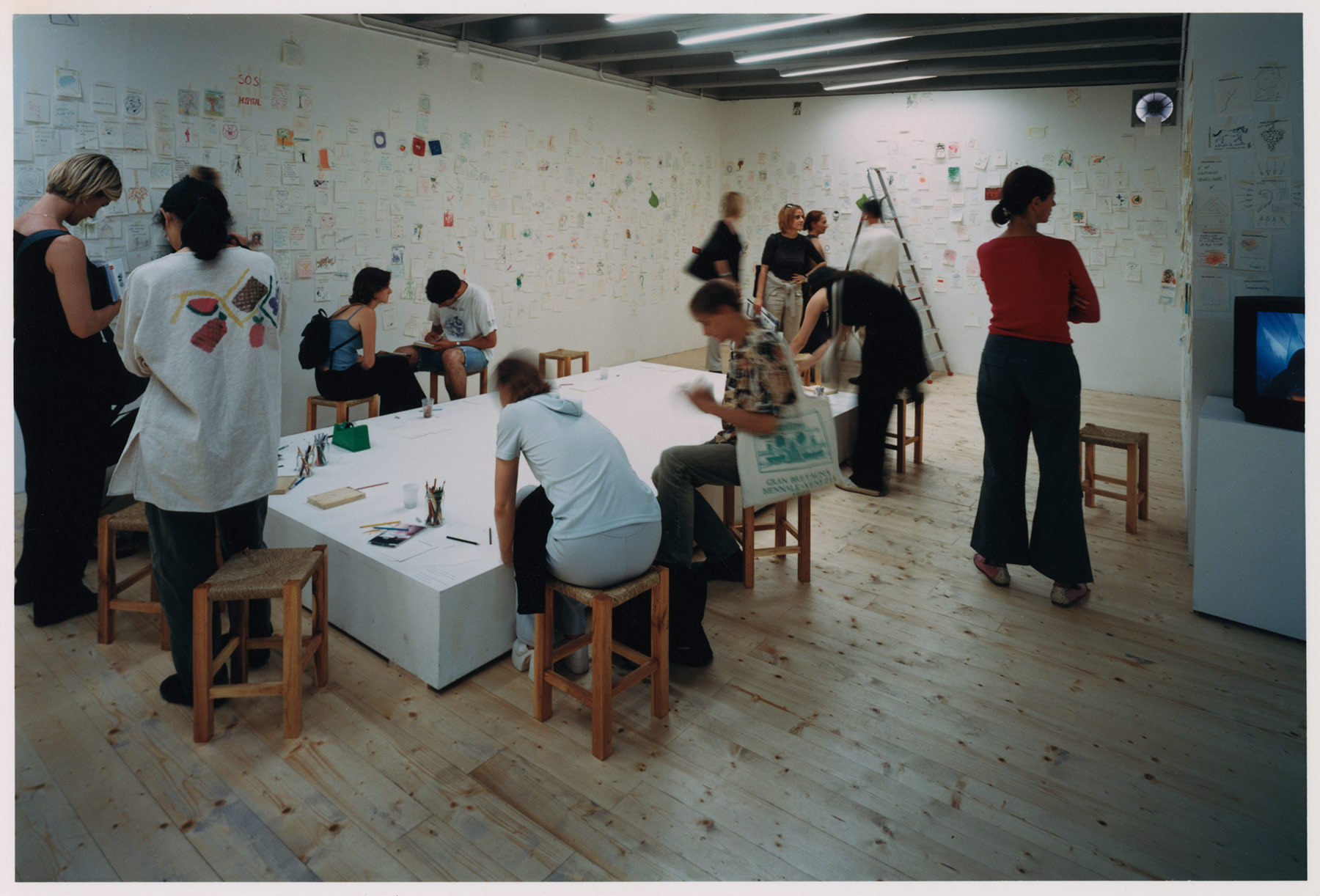 The Japan Pavilion
Title

WHITHER THE ARTS?

Artists

Commissioner

Text

Text

Organizer

The Japan Foundation
48th International Art Exhibition
La Biennale di Venezia
Theme

APERTO over ALL

Curator

Harald Szeemann

Dates

June 12 - November 7, 1999
All texts are based on information at the time.