Rei Naito presented the work "One Place on the Earth", which had been shown in New York, Paris, Wales, and Nagoya since being exhibited for the first time at Sagacho Exhibit Space, Tokyo in 1991, and in doing so, transformed the entire building of the Japan Pavilion into a single installation. This work, which has received high international acclaim and takes on the form of a large-scale tent, invited visitors to each engage with the work alone, thus requiring Naito herself to check the state of the work every hour. The work had generally adhered to these viewing conditions on the occasion of its presentation in Venice.

After a brief period of silence, each visitor entered the exhibition room of the Japan Pavilion and viewed its interior from the entrance of the tent.
Placed inside the tent are a series of small delicate sculptures made of seeds, threads, wires, glass, etc. In this meditative space, which was also a metaphor of the female body, visitors likely sensed the universe in all its sublimity, and savored this serene moment of engaging with one's own existence.

Commissioner Fumio Nanjo stated, "This work is an installation, yet it is also an act. It at the same time can be described as an ephemeral 'phenomenon'." Subtle yet profoundly powerful, the work had served to embody the artist's fundamental theme: "Is our existence on the Earth a blessing in itself?"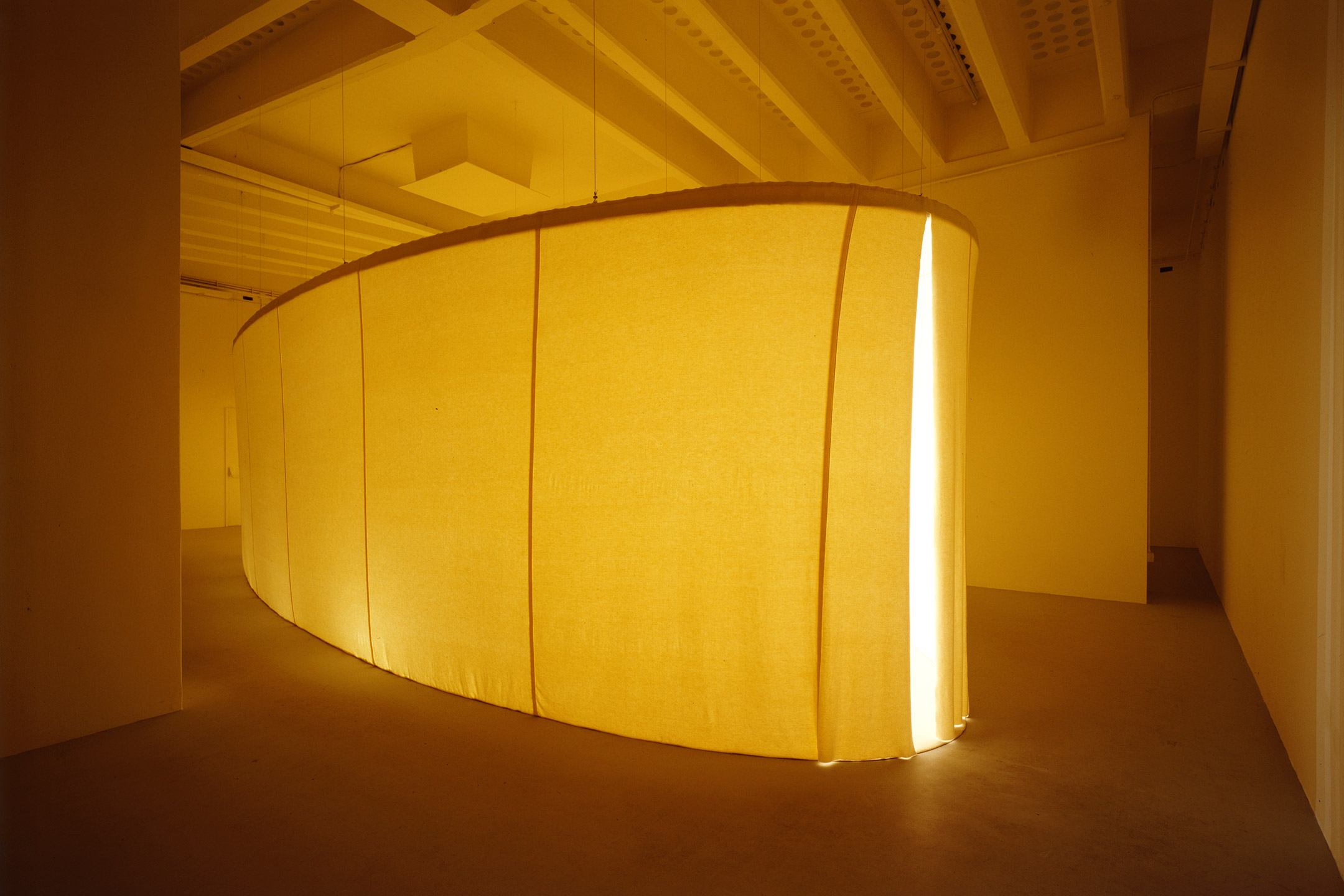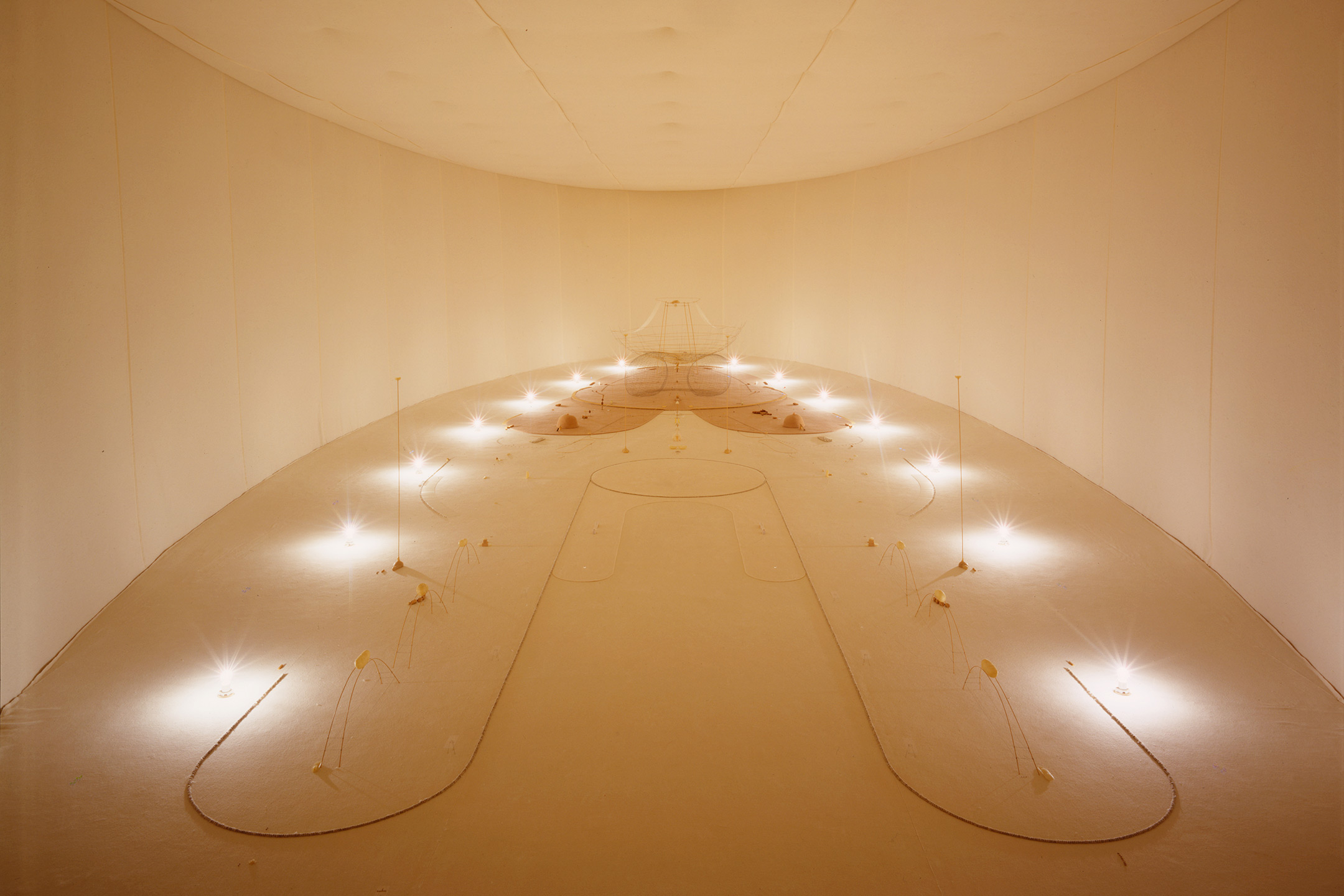 The Japan Pavilion
Title

One Place on the Earth

Artist

Commissioner

Text

Organizer

The Japan Foundation
47th International Art Exhibition
La Biennale di Venezia
Theme

Future, Present, and Past

Curator

Germano Celant

Dates

June 15 - November 9, 1997
All texts are based on information at the time.