This year, the Japan Pavilion exhibited the works of two sculptors recognized as representative figures in contemporary Japanese art. Toshikatsu Endo is an artist who had consistently used wood as his material, while Saburo Muraoka has engaged in producing works mainly through use of iron.

Endo exhibited four major works, including a colossal new cylindrical work titled "EPITAPH-cylindrical" with a diameter of 4.1 meters and a height of 3 meters in the center of the exhibition room of the Japan Pavilion. With each work consisting of a lump of wood whose surface was charred to black, the silent black masses and the smell of tar had dominated the entire venue.


Muraoka, who on this occasion presented his work for the first time overseas, exhibited nine sculptures made out of iron and oxygen cylinders. The new work, "Oxygen – Venice" consisted of a series of six oxygen cylinders and a vertically erected iron plate, with sounds of the Venetian sea captured through underwater microphones playing from a set of attached speakers.

Although the works of both artists did not show a common tendency that enabled them to be grouped together as one "school", their oeuvre that was deeply conceptual and served to question the relationship with primitive matter, illustrated an outstanding achievement as an installation that permeated with a certain air of tension.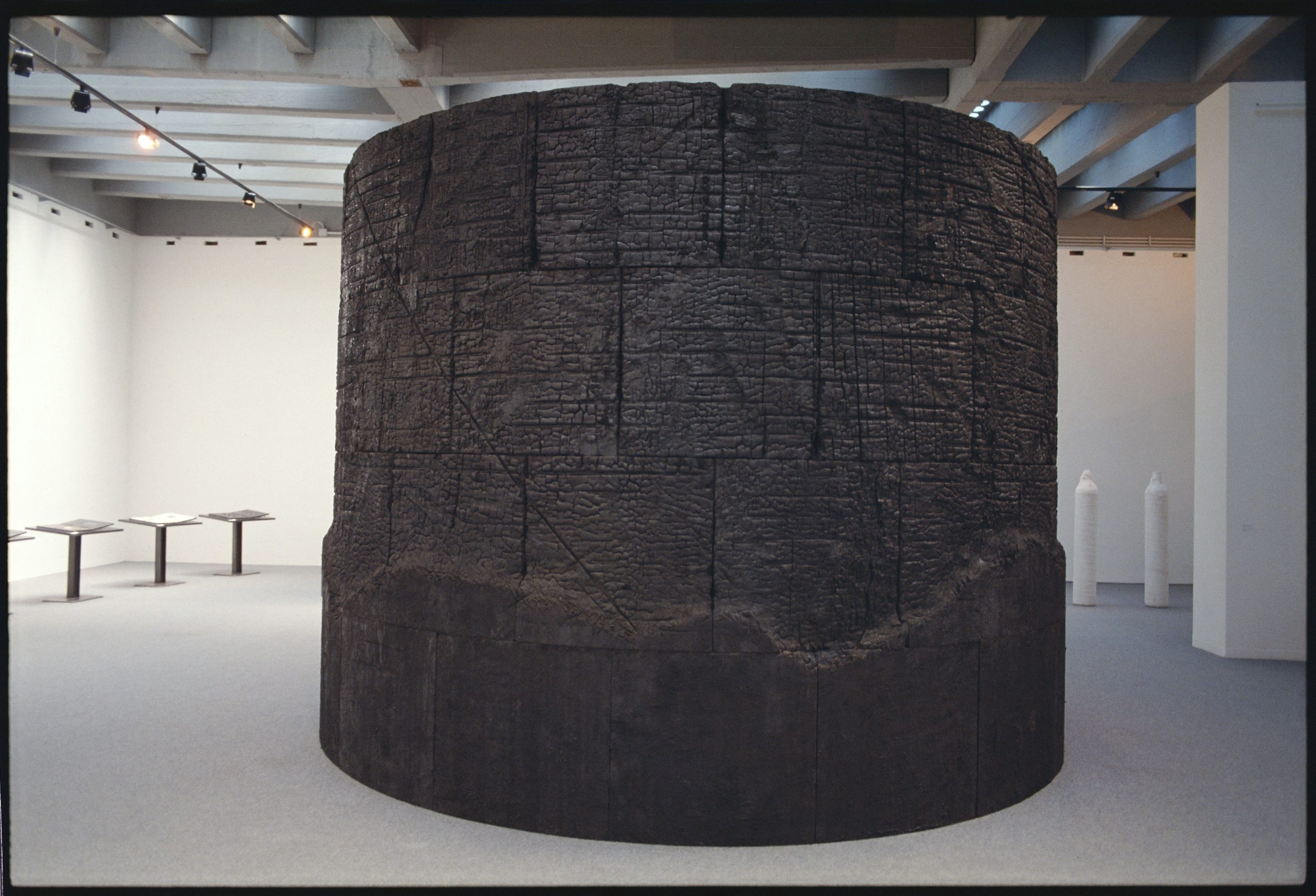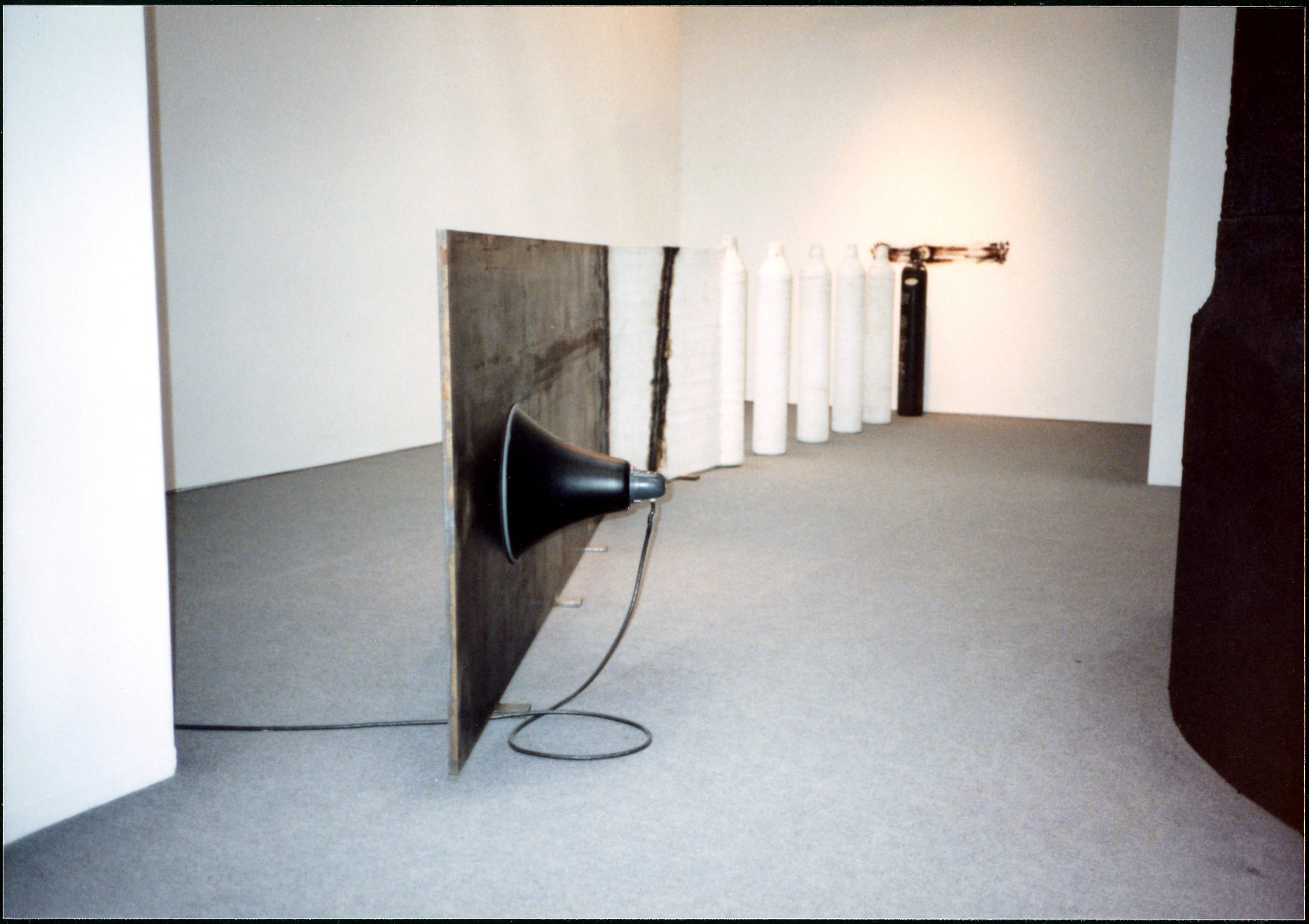 The Japan Pavilion
Artists

Commissioner

Text

Organizer

The Japan Foundation
44th International Art Exhibition
La Biennale di Venezia
Theme

Dimensione Futuro (The Artist and Space)

Curator

Giovanni Carandente

Dates

May 27 - September 30, 1990
All texts are based on information at the time.