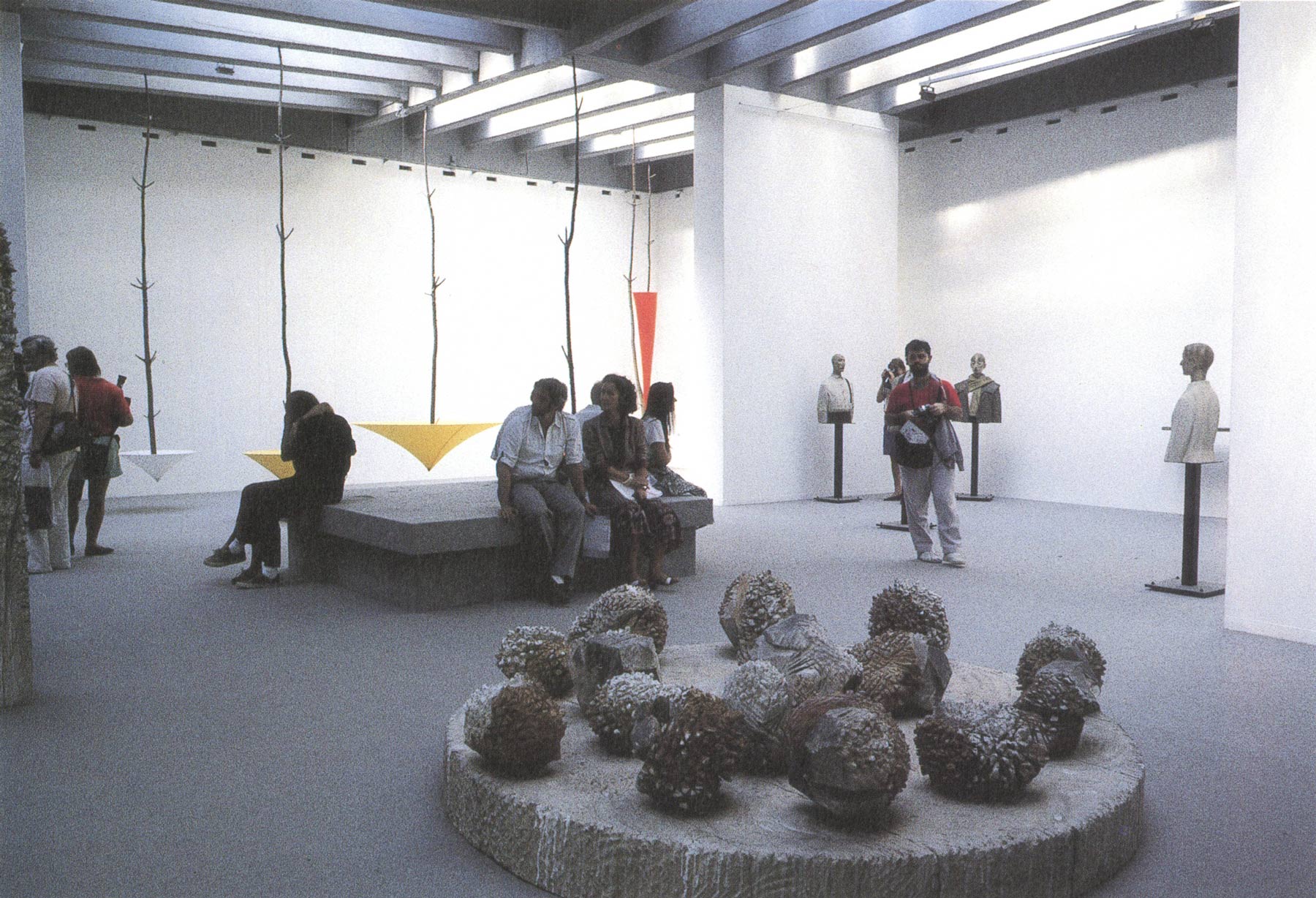 1988 43rd
International Art Exhibition
La Biennale di Venezia
The Japan Pavilion had selected the theme, "Starting from Enkū ." Commissioner Sakai articulated his hopes for Japanese Buddhist monk, poet, and sculpture Enkū, who is said to have carved some 120,000 wooden statutes of Buddha during his lifetime, "to serve as an example for confirming what fundamentally encourages acts of creation to occur." The three exhibiting artists Shigeo Toya, Katsura Funakoshi, and Keiji Uematsu, had all been known for using wood as a core material in their work.

Toya exhibited the work Woods (1987), which consisted of a group of 28 large blocks of lumber. Each one has a different appearance, carved with a chainsaw or axe to create convolutions and deep engravings. Their organic form are reminiscent of natural landscapes such as trees, forests, and mountains, and at the same time give the impression of a myriad of "scars."
Funakoshi exhibited seven sculptures with poetic titles such as Slanted Cloud and Winter Book, along with three drawings he had produced in the process of making his sculptures.
The torsos of figures sculpted in pigmented camphor wood with enamel-coated marble for eyes, all have a melancholic disposition.

Uematsu, who lived in Germany at the time, exhibited four works, including his "Inversion" series made out of miscellaneous pieces of wood and cloth, three of which were installed outdoors. A cone made out of cloth is hung with its tip facing downwards, instilling the viewer with a sense of unease as if all has been turned upside down.

The Japan Pavilion, where the unique wooden sculptures of the three artists mutually stimulated one another, had no doubt fascinated even overseas audiences who were not familiar with the life and work of Enkū.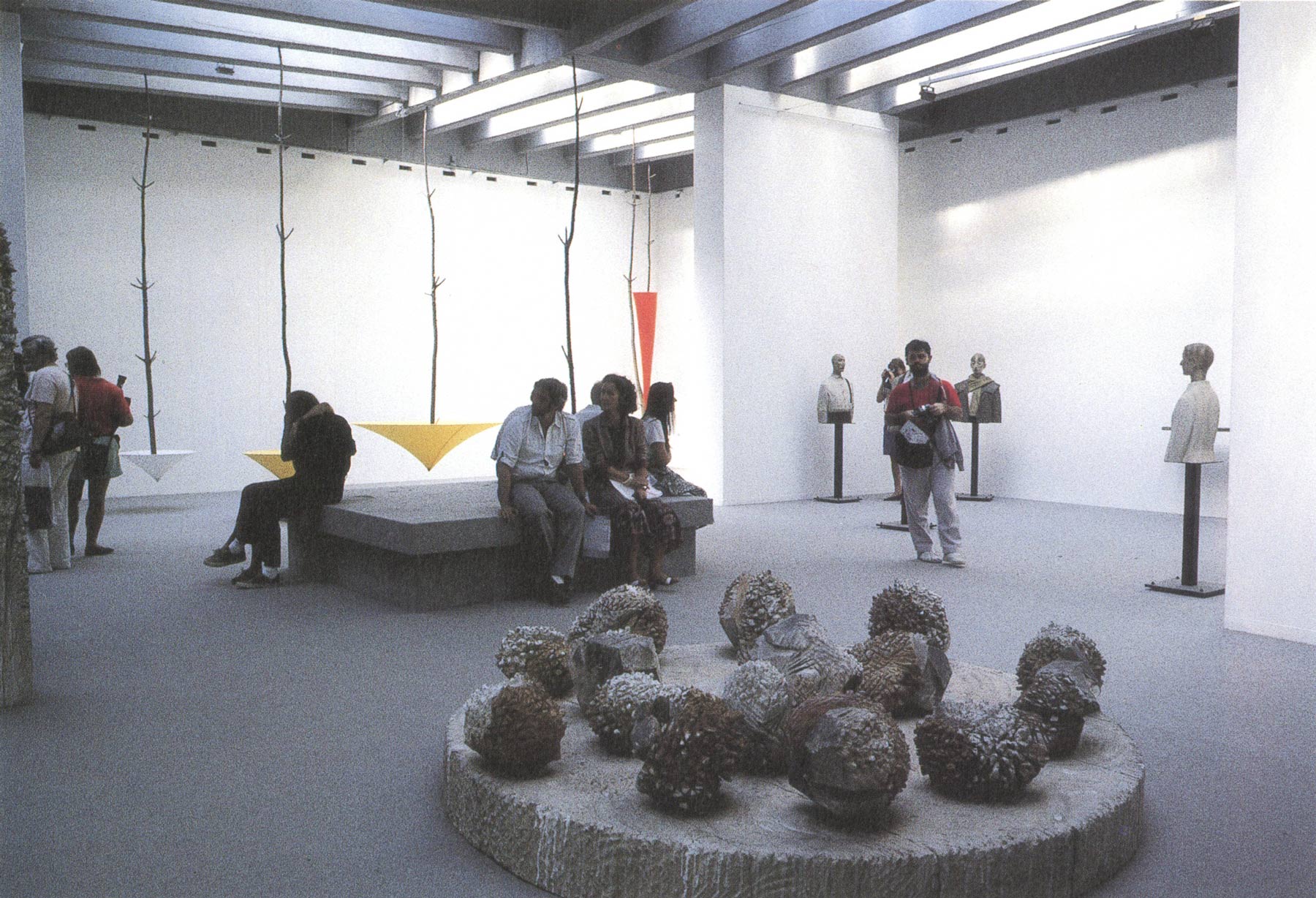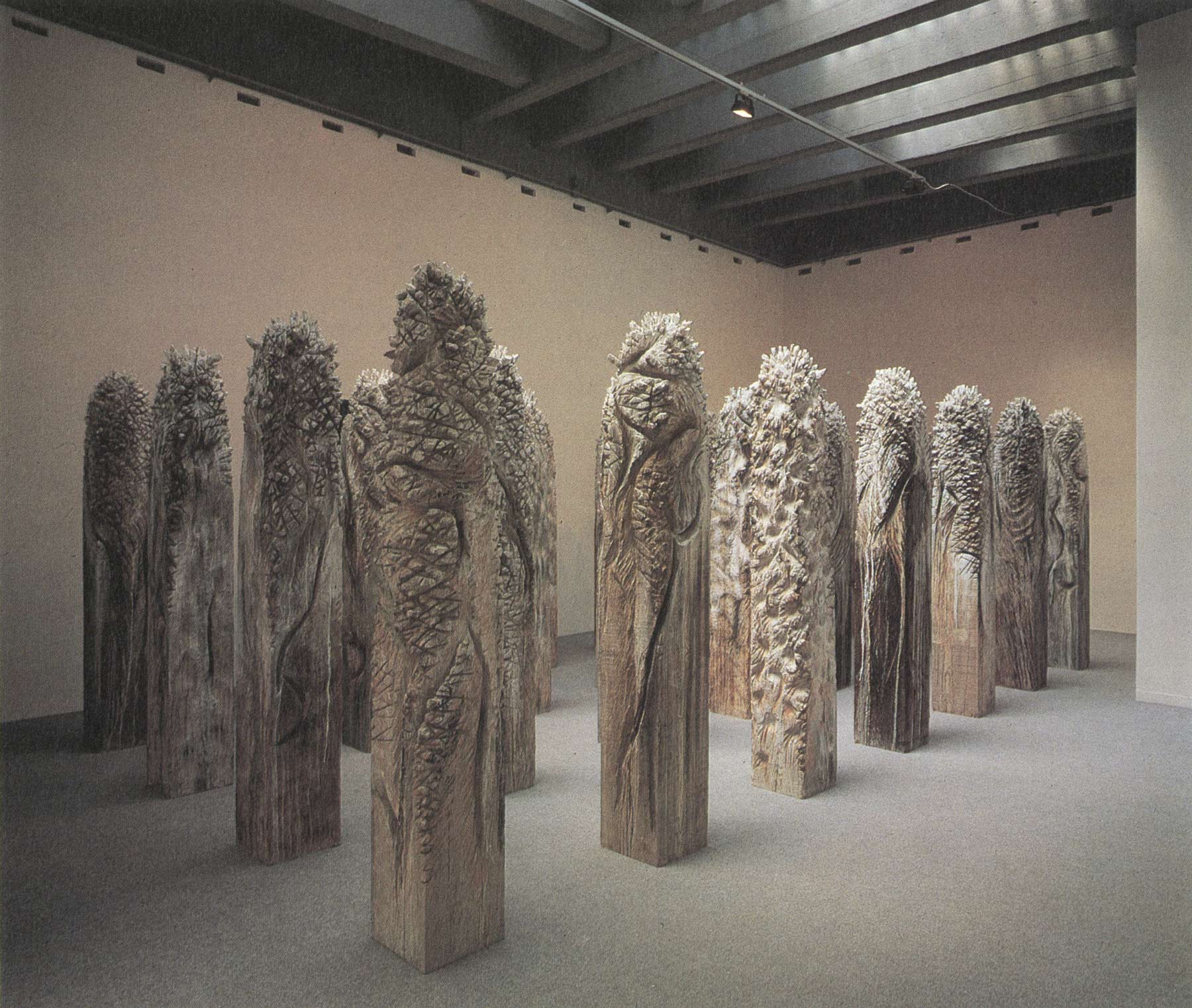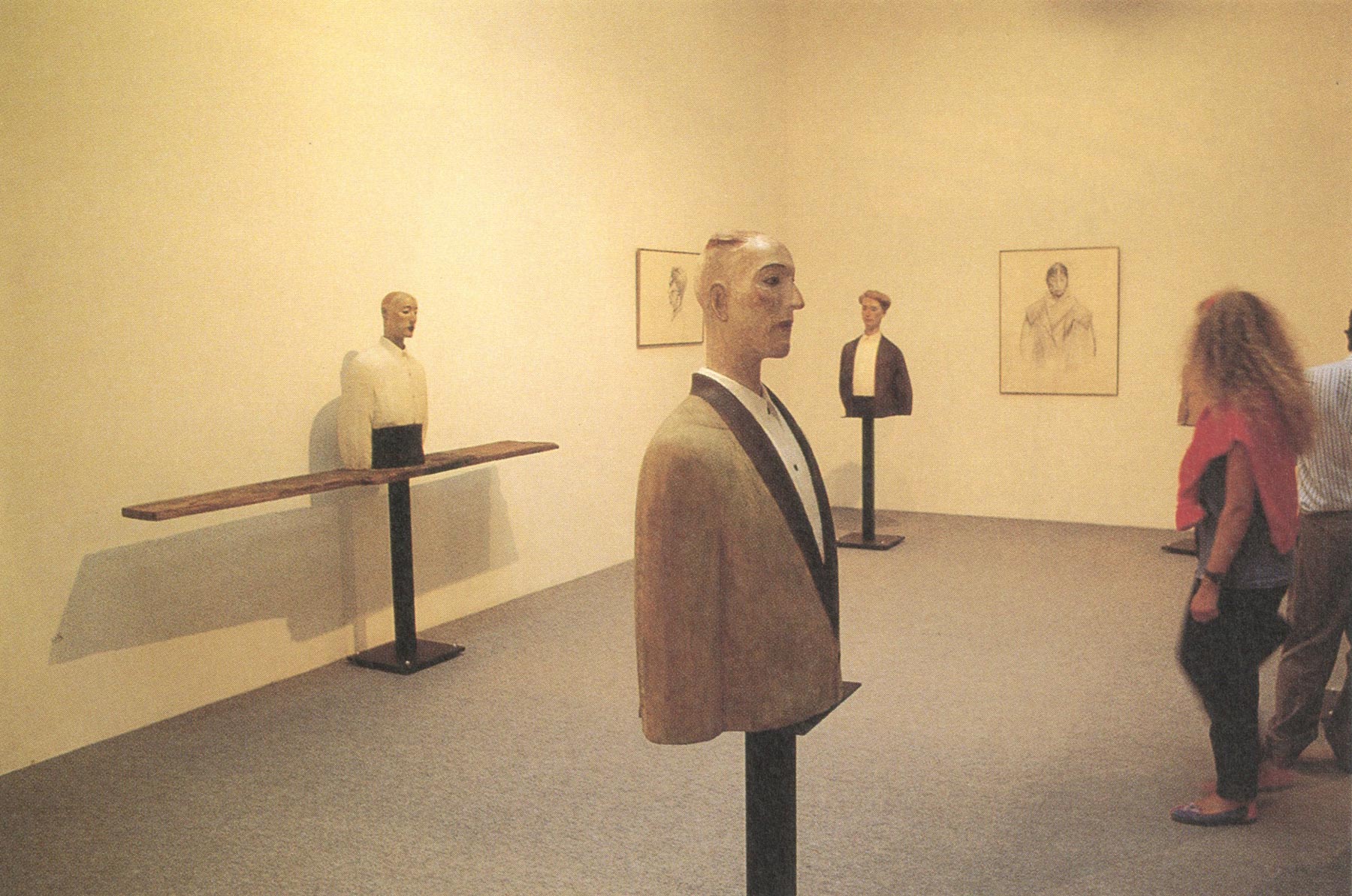 The Japan Pavilion
Artists

Commissioner

Text

Organizer

The Japan Foundation
43rd International Art Exhibition
La Biennale di Venezia
Theme

Curator

Giovanni Carandente

Dates

June 26 - September 25, 1988
All texts are based on information at the time.