In reconsidering the general theme of the Biennale "Arte e scienza" (Art and Science), commissioner Tadayasu Sakai selected the two sculptors Isamu Wakabayashi and Masafumi Maita to take part in the Japan Pavilion exhibition titled, "A Man and Material: A Return to Nature." While Wakabayashi exhibited inside the Japan Pavilion, Maita had installed his works in the grove situated in front of the building. Sakai has stated, "Wakabayashi's work has a philosophical quality, and Maita's work draws connections to this poetic world."

Wakabayashi, who took part in the Japan Pavilion exhibition for the second time following his previous participation in 1980, used the entire building to present the work Something Belonging to the Green in the Air II (1985).

This large-scale installation, which consisted of three-dimensional objects featuring iron, copper, and lead, as well as a series of drawings, was supposedly inspired by the scenery of the Tanzawa Valley, and sought to express the dynamics of the natural world through static minerals.
Based on the theme of "water and trees," Maita created a 6.6-meter tall new work titled Spirit of the Trees using iron as his material, and installed it amongst the trees that grew in front of the Japan Pavilion. The organic forms adorning the dome section had the effect of creating mystical silhouettes on the surface of the water in the cistern placed beneath it as the sunlight filtered through the trees. Harmonizing with the surrounding greenery, the work became a monument that served to praise and embrace the beauty of nature.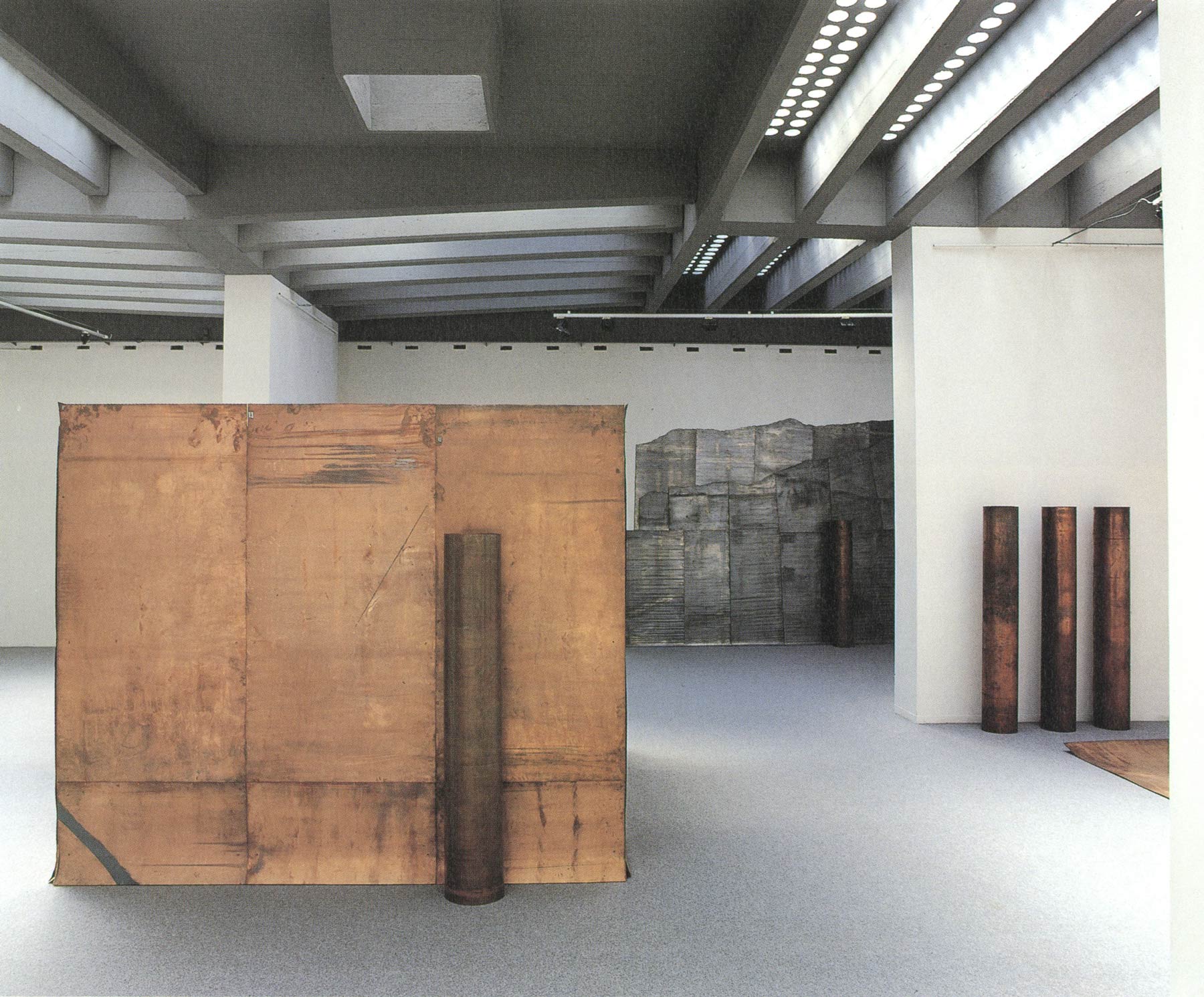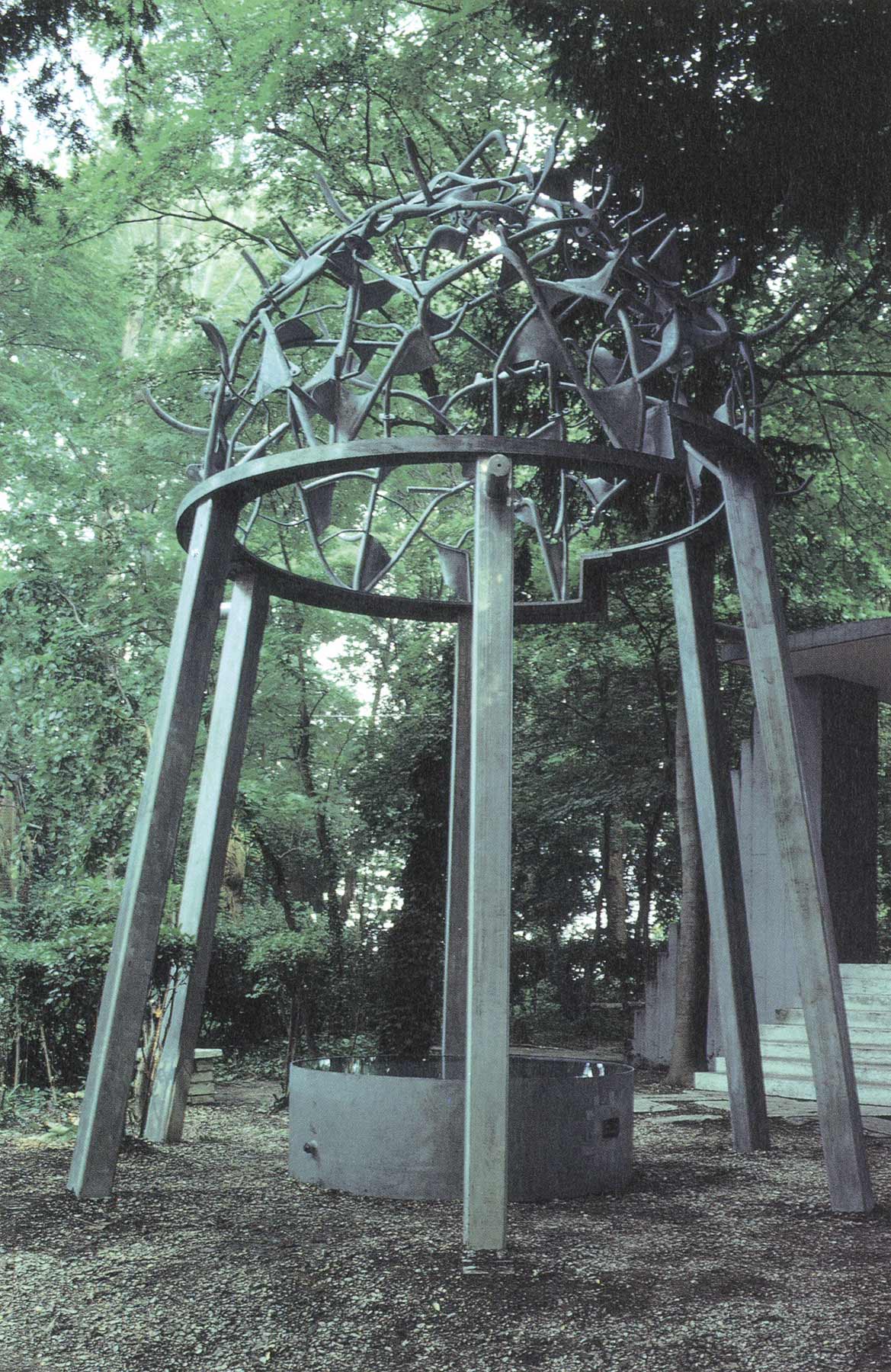 The Japan Pavilion
Artists

Commissioner

Text

Organizer

The Japan Foundation
42nd International Art Exhibition
La Biennale di Venezia
Theme

Art and Science

Curator

Maurizio Calvesi

Dates

June 29 - September 28, 1986
All texts are based on information at the time.