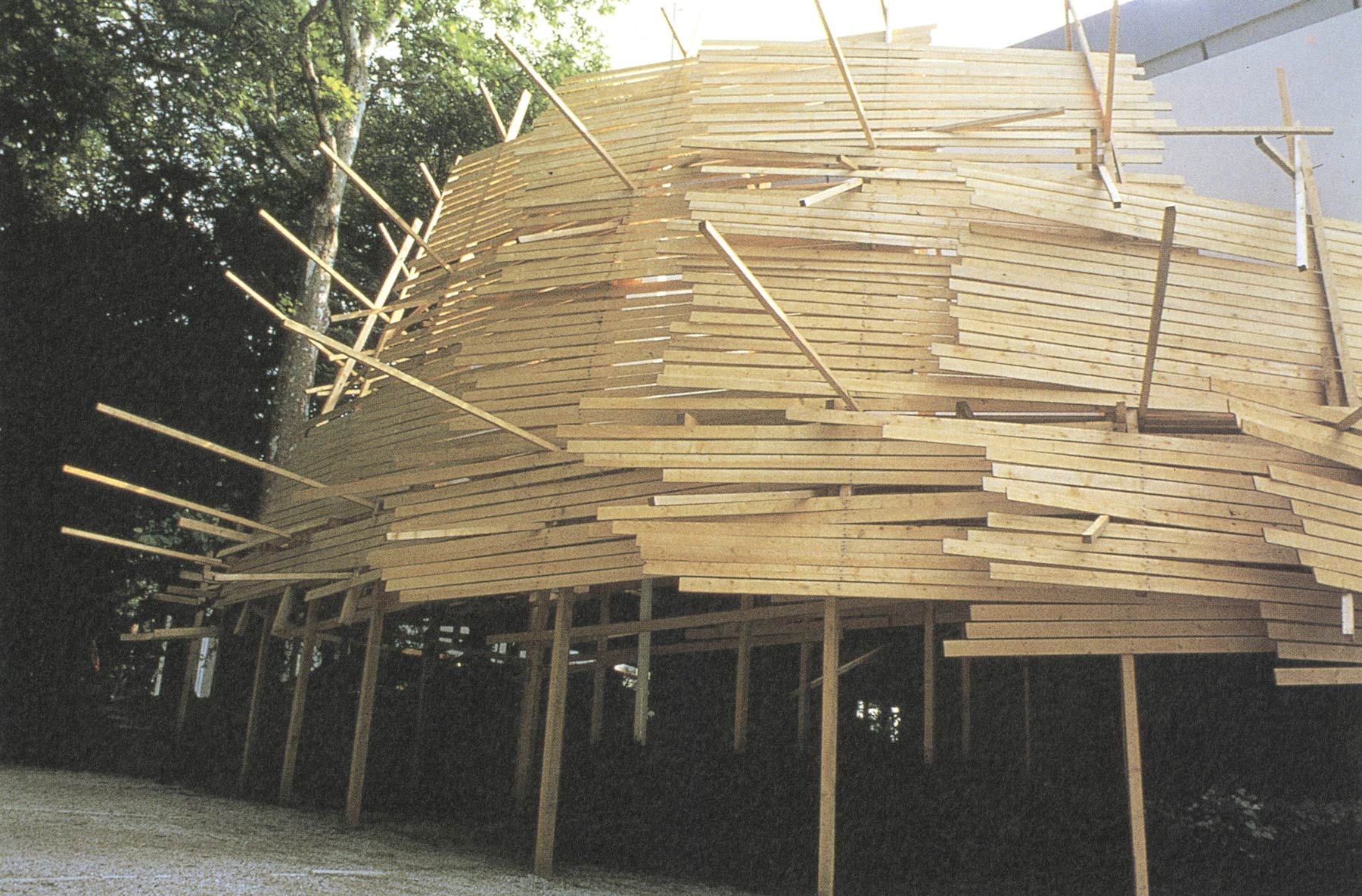 1982 40th
International Art Exhibition
La Biennale di Venezia
Arata Tani, Commissioner of the Japan Pavilion, had selected the three artists Naoyoshi Hikosaka, Yoshio Kitayama, and Tadashi Kawamata to exhibit in the Japan Pavilion. Tani mentioned how "these three artists are characterized by expressions that had evolved from criticism towards prior movements such as 'Anti-Art',' Conceptual Art', and' Mono-ha'", and approached the Biennale with a lineup of artists who like himself, were of the postwar generation.

Hikosaka, who persisted in creating works that overturned the conventional concepts of painting, is recognized as a forerunner and leading figure within the realm of Japanese conceptual art. In this exhibition he presented 11 works from his "Practice by Wood Painting" series in which he paints distinct serrated patterns onto an assemblage of thick timber.
Kitayama is an artist who creates large three-dimensional works using washi (Japanese paper), bamboo, leather, and cloth.
On this occasion he presented a selection of six works including a new piece titled "Beyond description" that consisted of an array of vividly-colored organic forms. Kitayama's works that illustrated the use of traditional Japanese materials and forms was particularly well received by foreign audiences as being unique and unparalleled.

In preparation for his participation in the Biennale, Kawamata engaged in producing work onsite at the pavilion over a one-month period. Countless pieces of timbers were assembled along the walls of the Japan Pavilion and the piloti downstairs to create a large-scale installation that blurred the boundaries between the inside and outside. In addition, photo panels of the work's concept were exhibited inside the building, illustrating that the production process itself was a part of the work.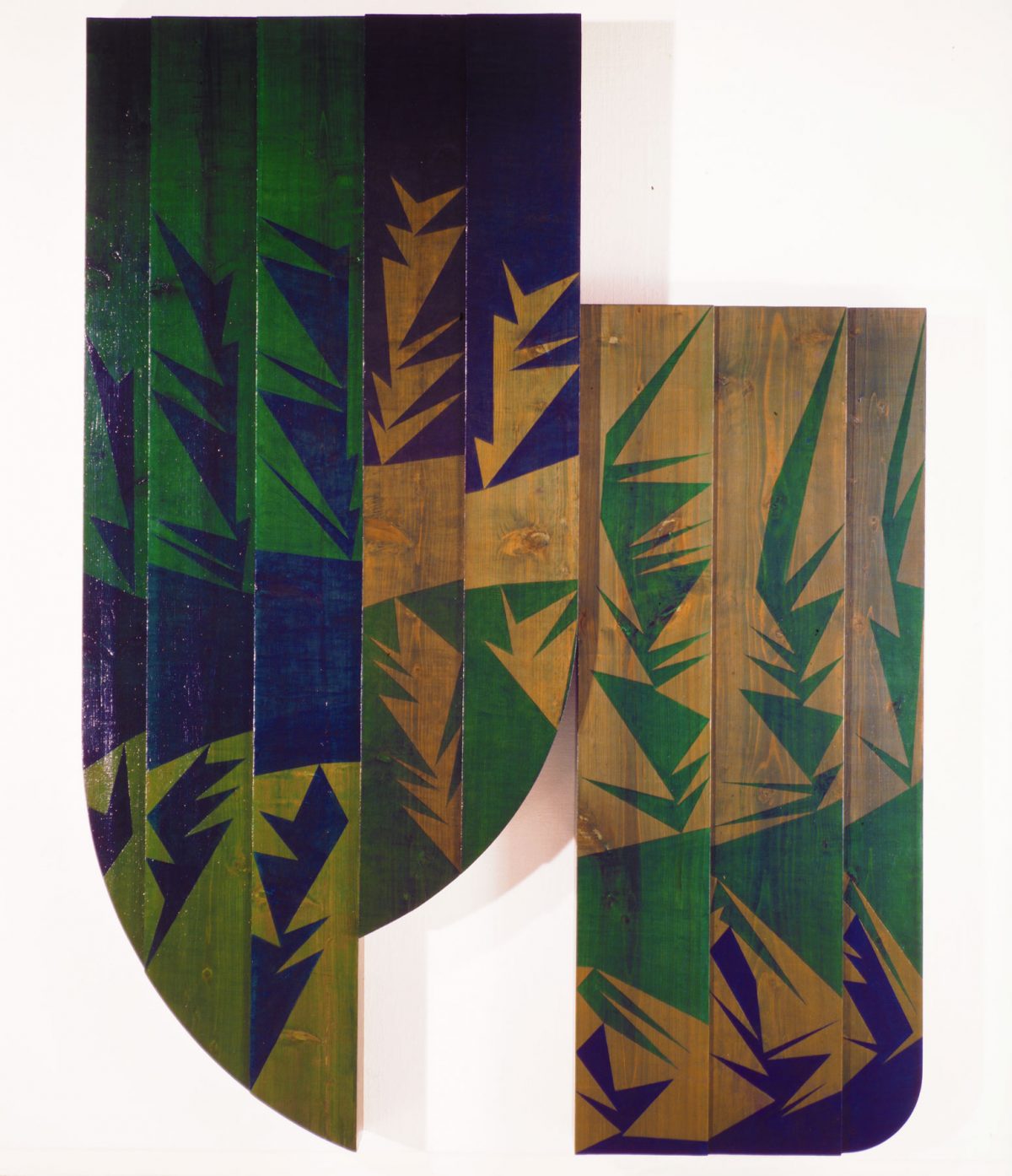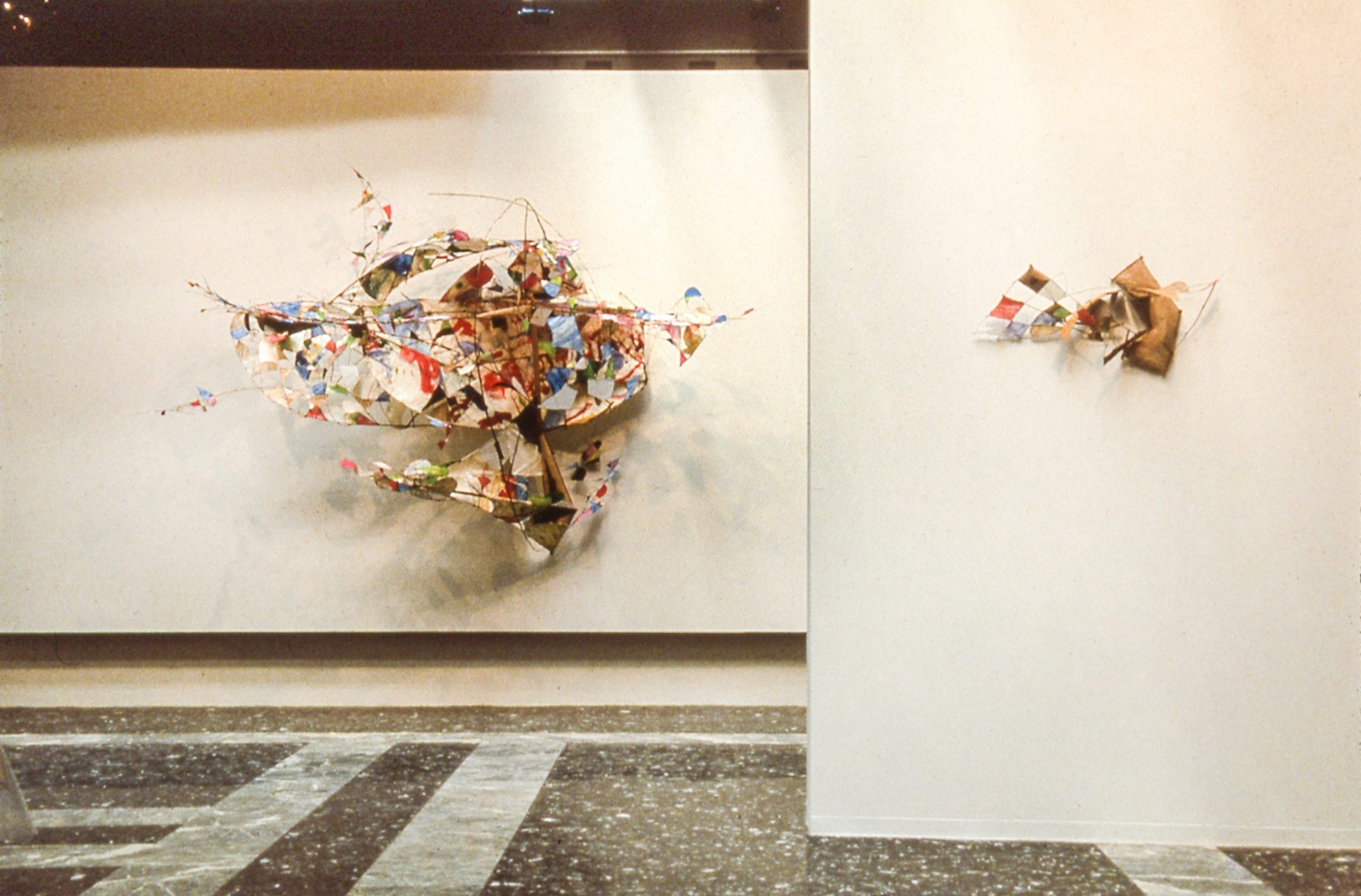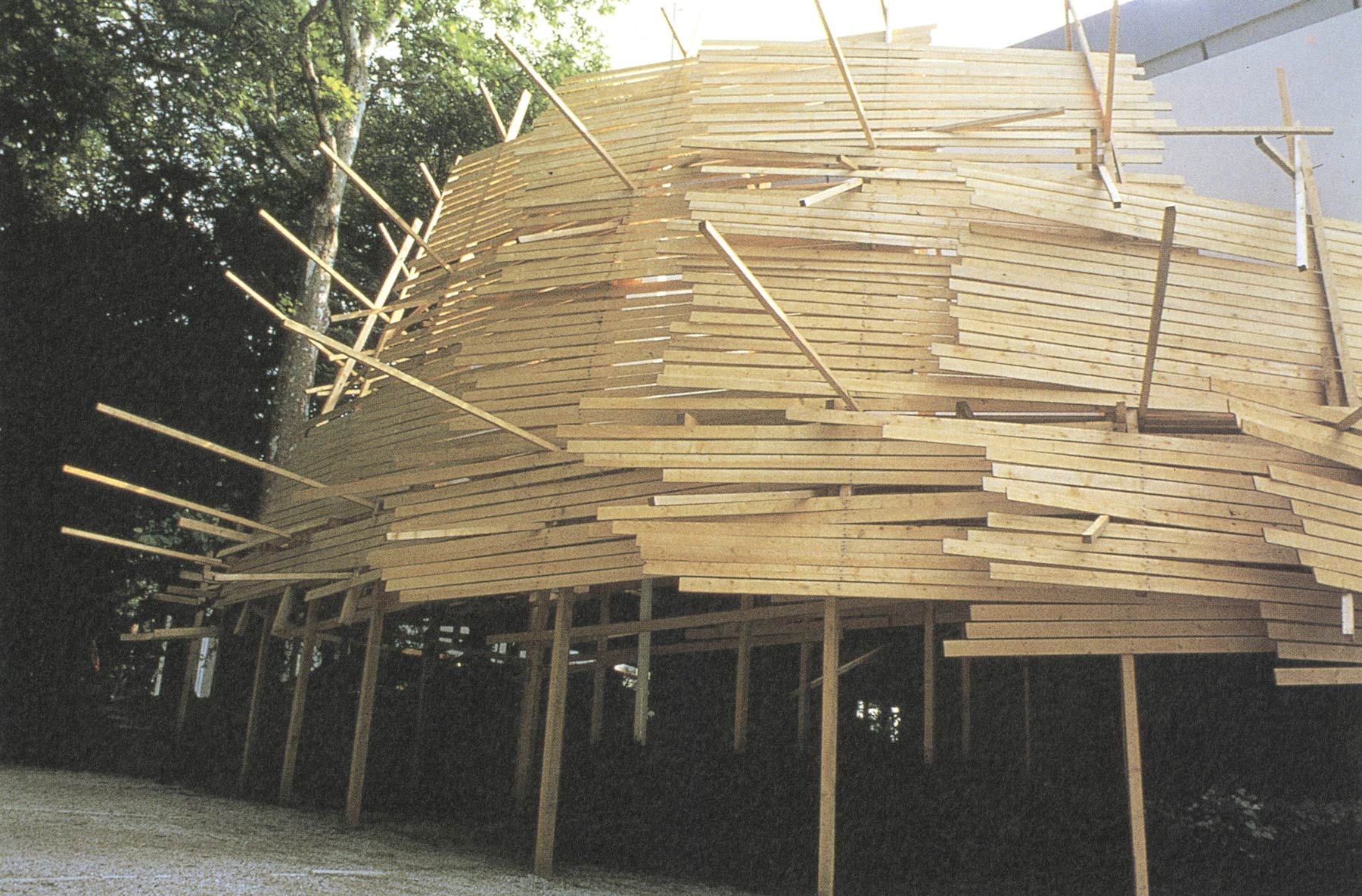 The Japan Pavilion
Artists

Commissioner

Organizer

The Japan Foundation
40th International Art Exhibition
La Biennale di Venezia
Theme

Art as Art

Curator

Luigi Carruchio

Dates

June 13 - September 12, 1982
All texts are based on information at the time.