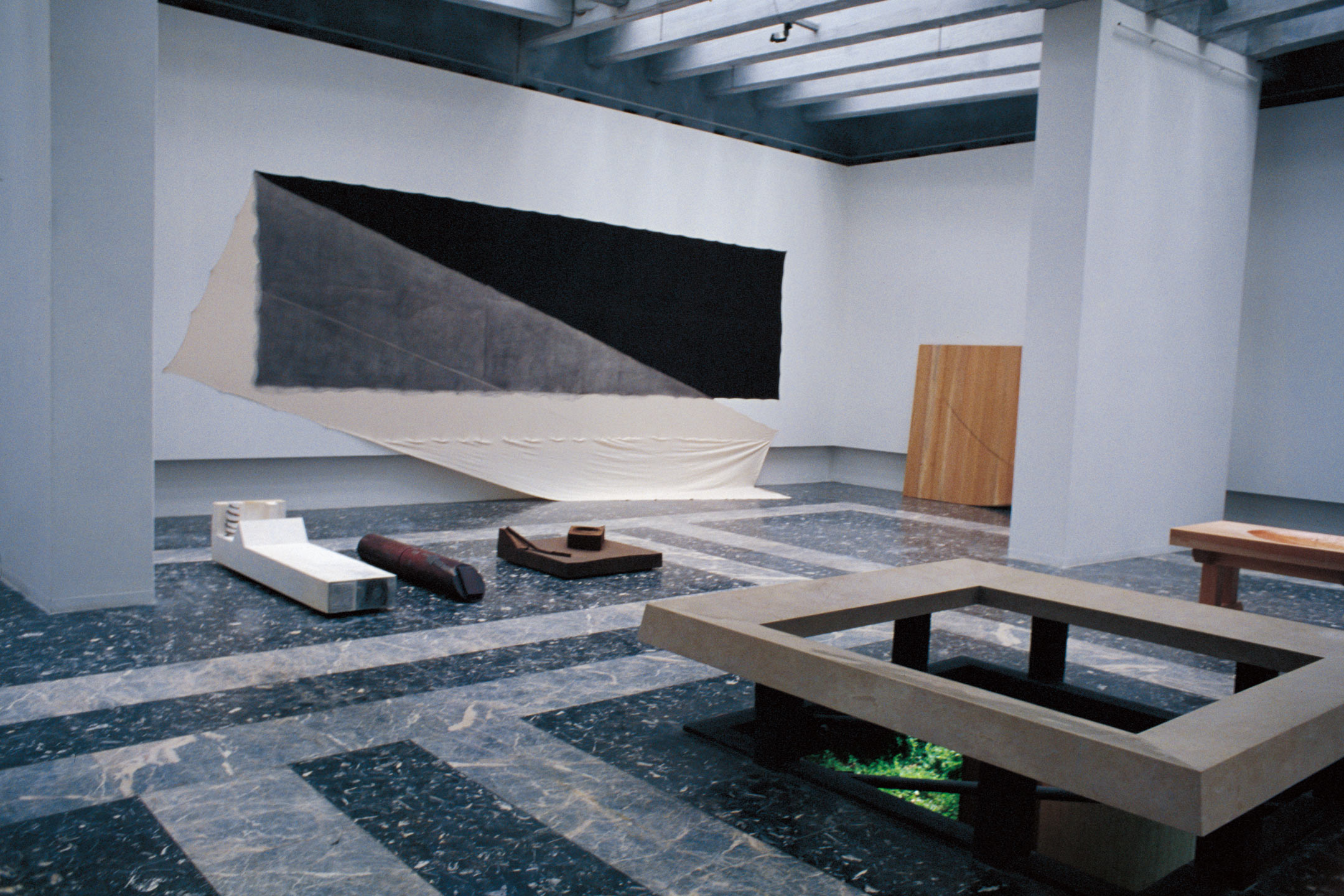 1980 39th
International Art Exhibition
La Biennale di Venezia
Since the overall theme of the Biennale, "Experiments and Works of Artists Between 1968 and 1980" had been somewhat vague, commissioner Takahiko Okada reinterpreted it in his own way, bringing focus to "Artists in the 1970s who had remarkably illustrated tendencies and developments towards contemporary art." In hopes to reflect on the 1970s while also gaining an outlook on the 1980s, the three artists Koji Enokura, Susumu Koshimizu, and Isamu Wakabayashi were selected to exhibit. Although all three artists work with different materials, Okada mentioned in the exhibition catalogue how they each questioned in their own unique way "the nature of visual expression, and the potential forms that it can take."

Koshimizu produces works using materials such as wood, iron, soil, and stone. This exhibition featured Koshimizu's "Working Table" series, in which natural objects are placed on a wooden table created by the artist, as well as his "Relief" series that are made by carving into a wooden board in ways that imitate the lines of torn sheets of paper.
Wakabayashi is a sculptor who constantly contemplates the nature and condition of sculpture, and uses iron as the main material for his work. He devised the concept of the "vibration scale" as a fictitious measure of the distance between consciousness and the outside world, and on this occasion exhibited ten works including those from this "vibration scale" series. Enokura, who participated for the second time following the previous exhibition at the Japan Pavilion, exhibited two works with a width of 3 to 4.5 meters, in which a piece of thin cotton cloth was layered on top of a black-stained cotton cloth in a shifted position.

In analyzing the reason for the Japan Pavilion receiving high acclaim, Okada has stated, "The works of the three artists that employed a rich array of materials served to concisely visualize the stature of contemporary art, and at the same time harbored delicate and subtle nuances that almost appeared exotic in the eyes of foreign audiences" (Asahi Shimbun, July 21, 1980, evening issue).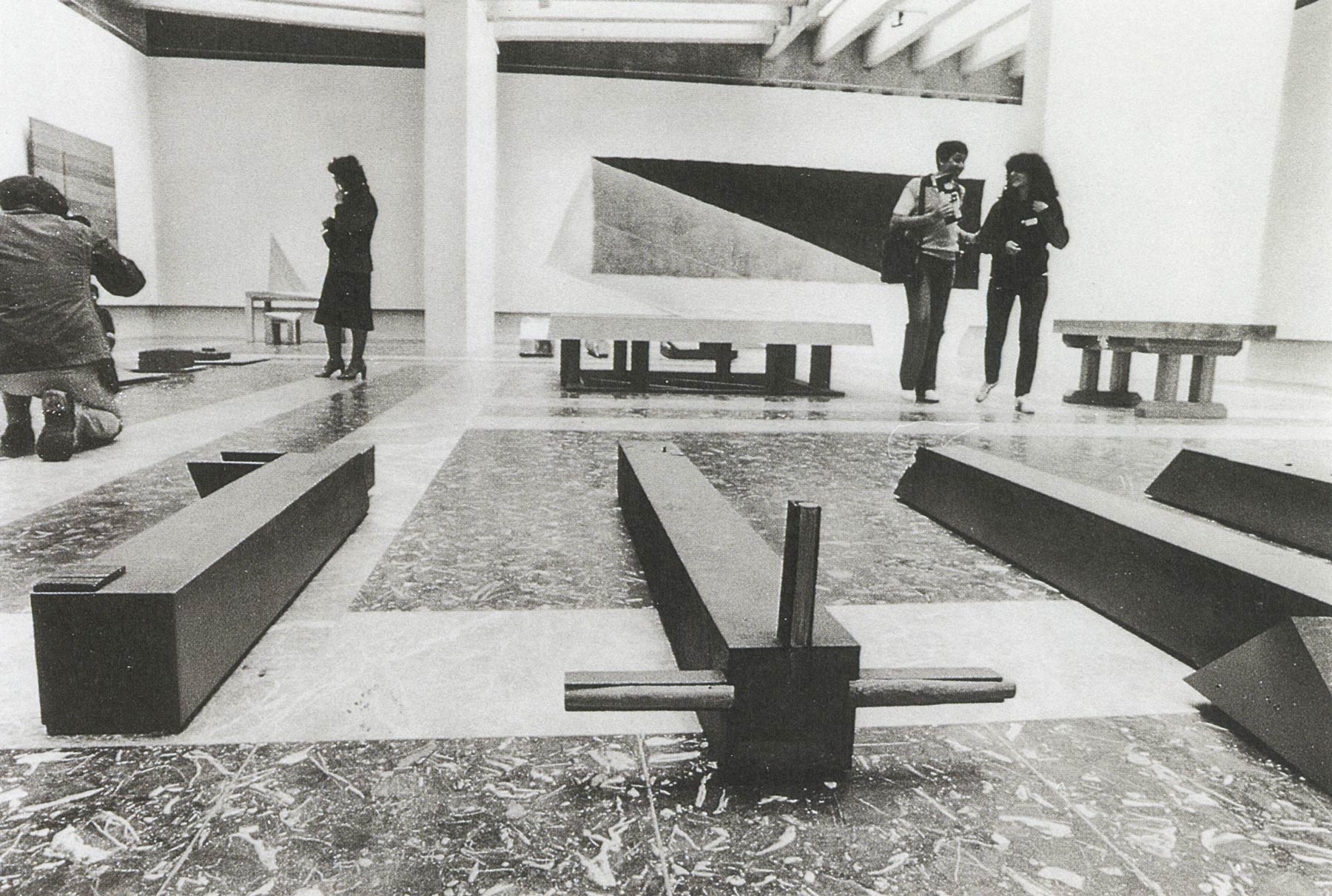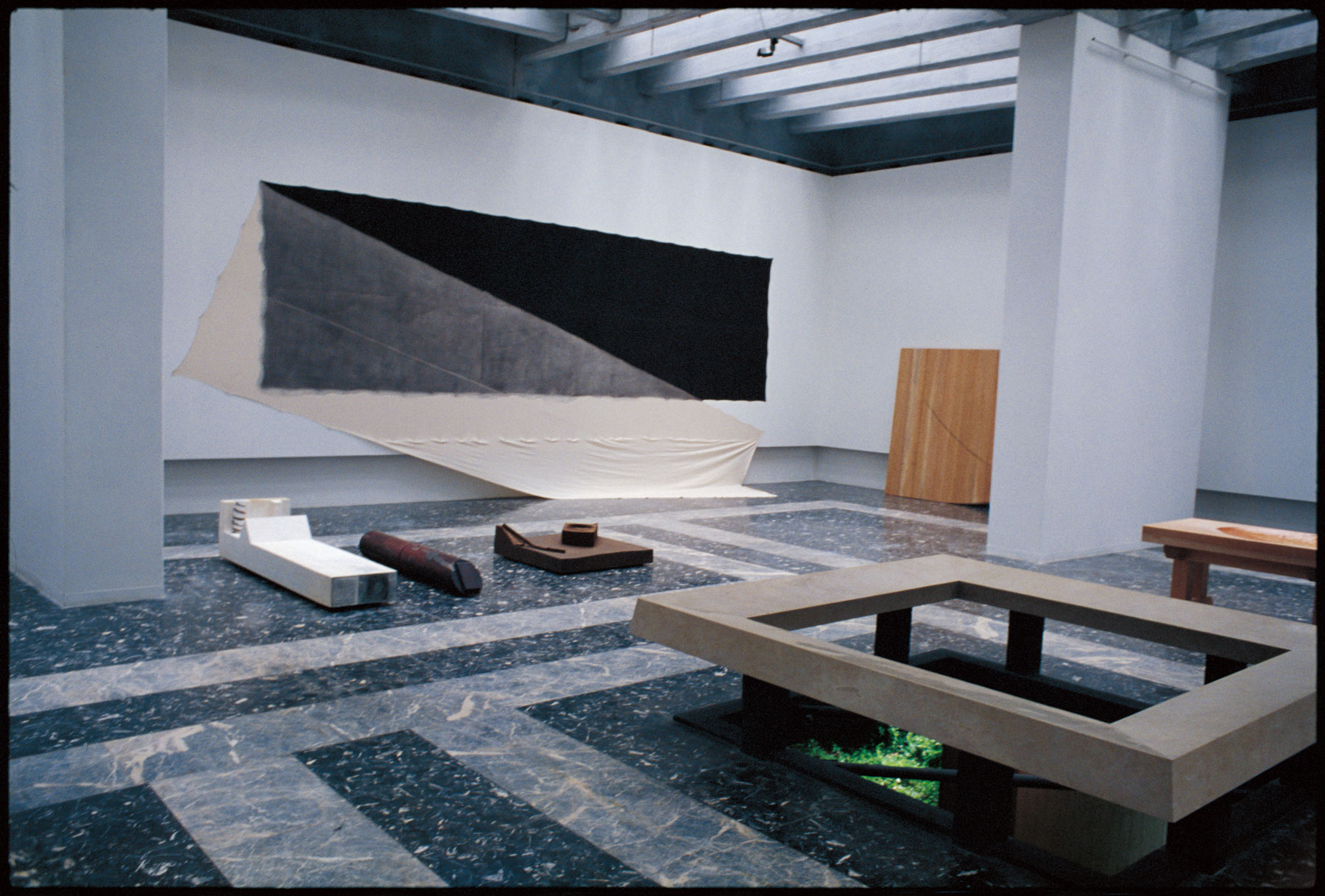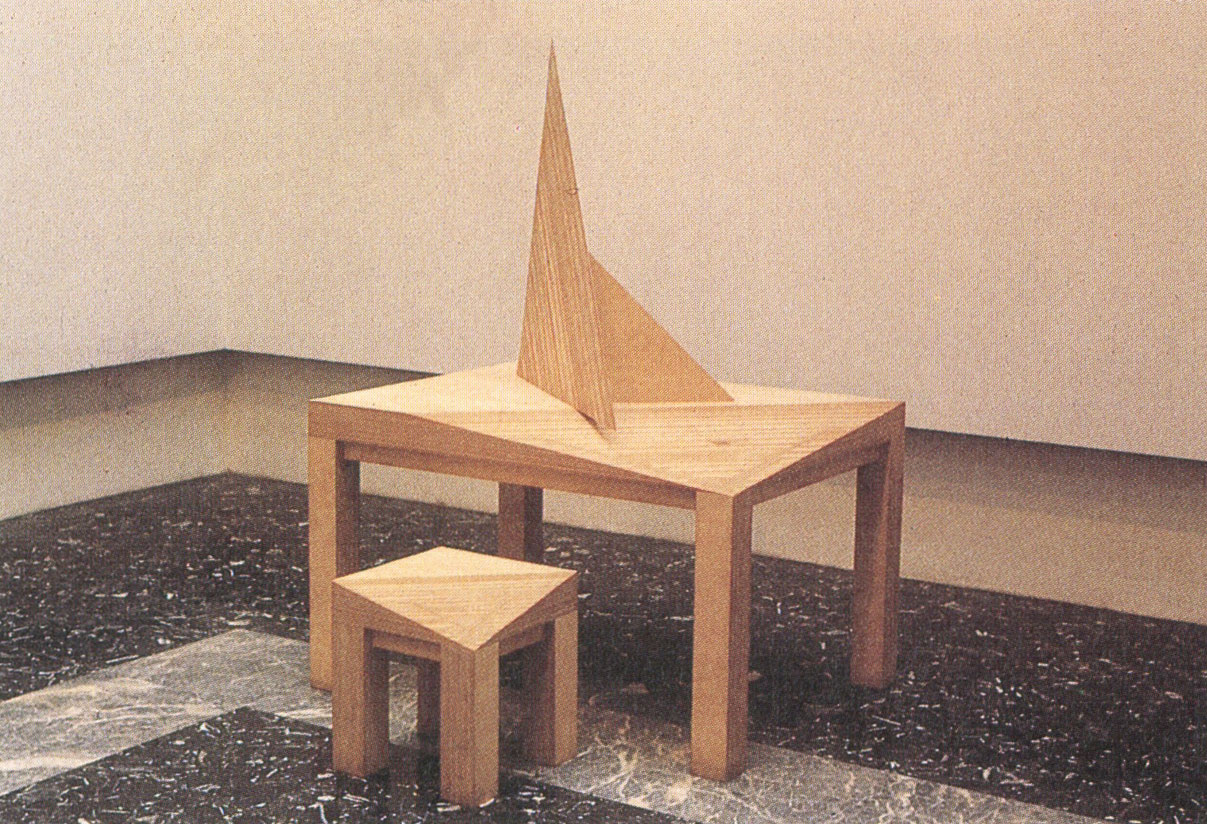 The Japan Pavilion
Artists

Commissioner

Organizer

The Japan Foundation
39th International Art Exhibition
La Biennale di Venezia
Theme

Experiments and Works of Artists Between 1968 and 1980

Curator

Luigi Carluccio

Dates

June 1 - September 28, 1980
All texts are based on information at the time.
Images for which the photographer is unknown are not credited.