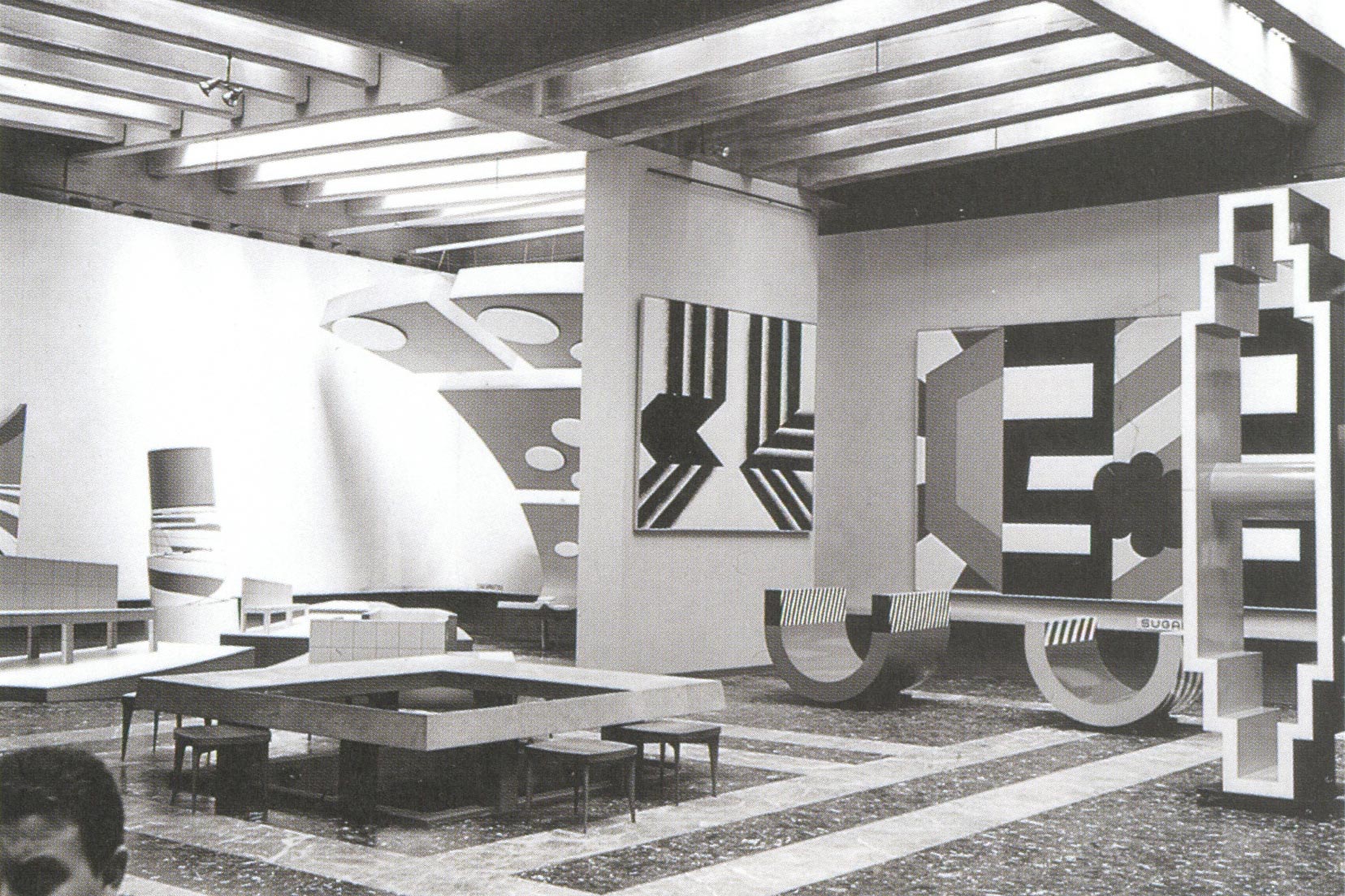 1968 34th
International Art Exhibition
La Biennale di Venezia
The chaos and confusion caused as a result of student movements across various parts of Europe had threatened Japan's participation in the Biennale this year, however the exhibition at the Japan Pavilion opened as scheduled due to the efforts of Commissioner Ichiro Haryu.

Four artists, recognized as leading figures of the Japanese avant-garde art scene, were selected to present their work. Tomio Miki, since 1962 has been known for employing various materials such as clay, plaster, and casting with aluminum alloy to produce work that persistently focused on the "ear" as a motif. On this occasion he exhibited his "ear" series that were made using plastic and metal.

Kumi Sugai, who participated in the exhibition at the Japan Pavilion for the second time following 1962, exhibited nine oil paintings composed of curved lines and geometric patterns, and four sculptural works that appeared like paintings emerging in three-dimensional form. Katsuhiro Yamaguchi, who is known as a member of the avant-garde art group "Jikken Kobo" (Experimental Workshop) and a pioneer of media art in Japan, presented three works including "Sign-Pole" in which a geometrical sculpture made of acrylic board is illuminated by a fluorescent lamp.

Jiro Takamatsu was a core member of the "Hi-Red Center", and had engaged in anti-art movements on the streets of Tokyo in times leading up to the 1964 Tokyo Olympics. On this occasion he presented the "Dimension Perspective" series in which perspectives in painting are evolved into three dimensions in an attempt to evoke incongruities of perspective and the subversion of principles. Takamatsu was a recipient of this year's "Carlo Cardazzo Award".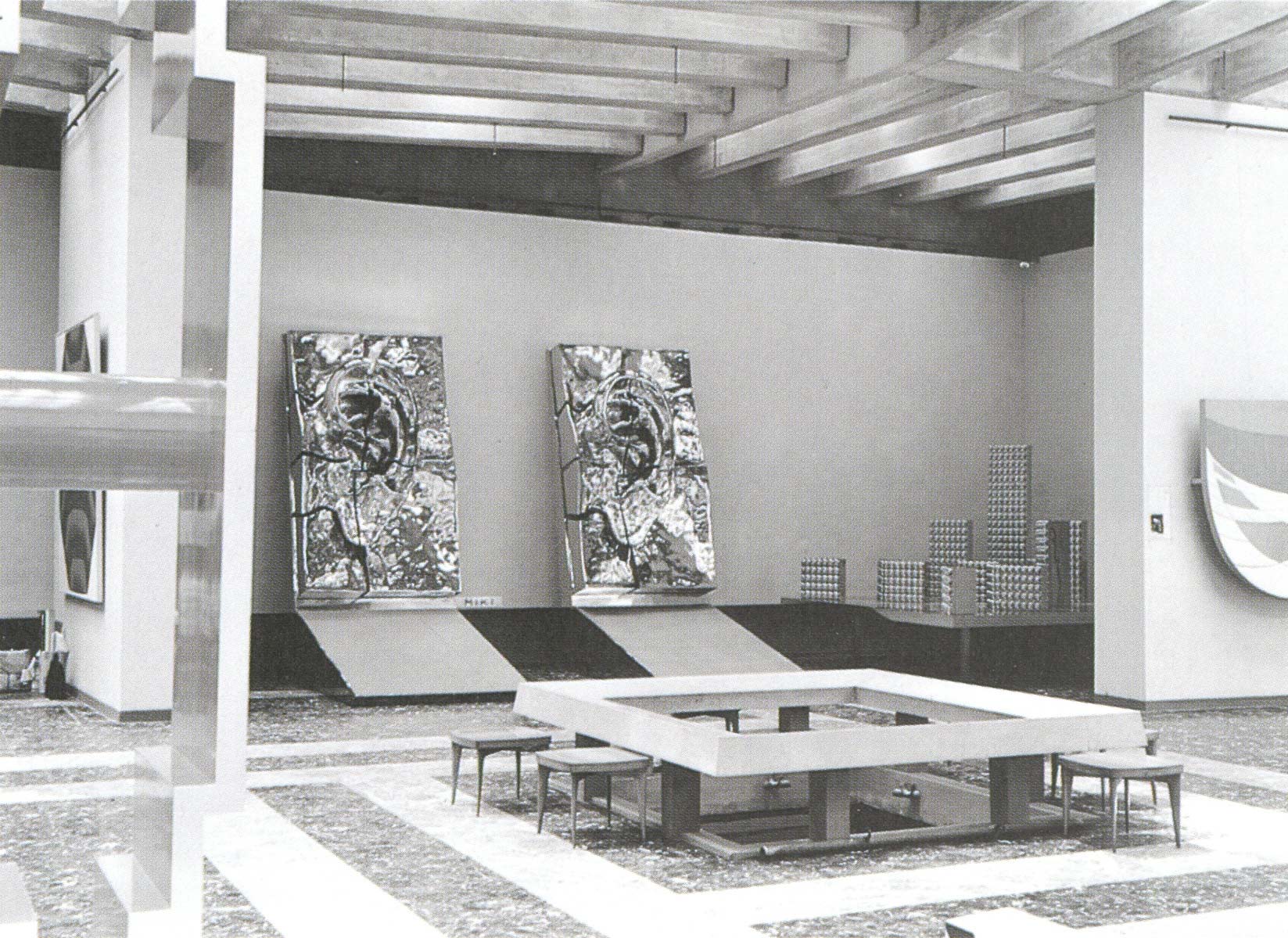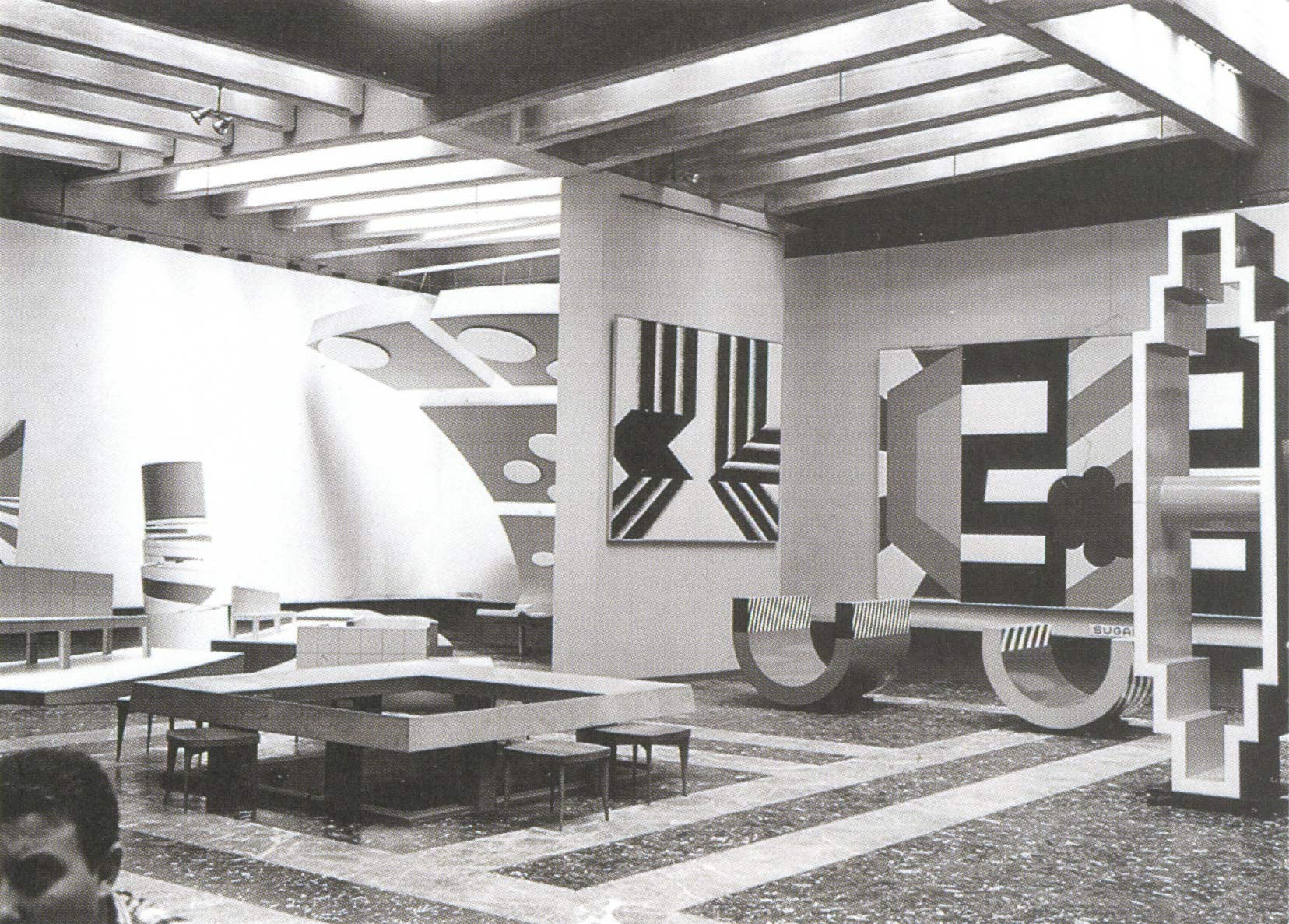 The Japan Pavilion
Artists

Commissioner
34th International Art Exhibition
La Biennale di Venezia
Theme

Curator

Gian Alberto Dell'Acqua

Dates

June 22 - October 20, 1968
All texts are based on information at the time.