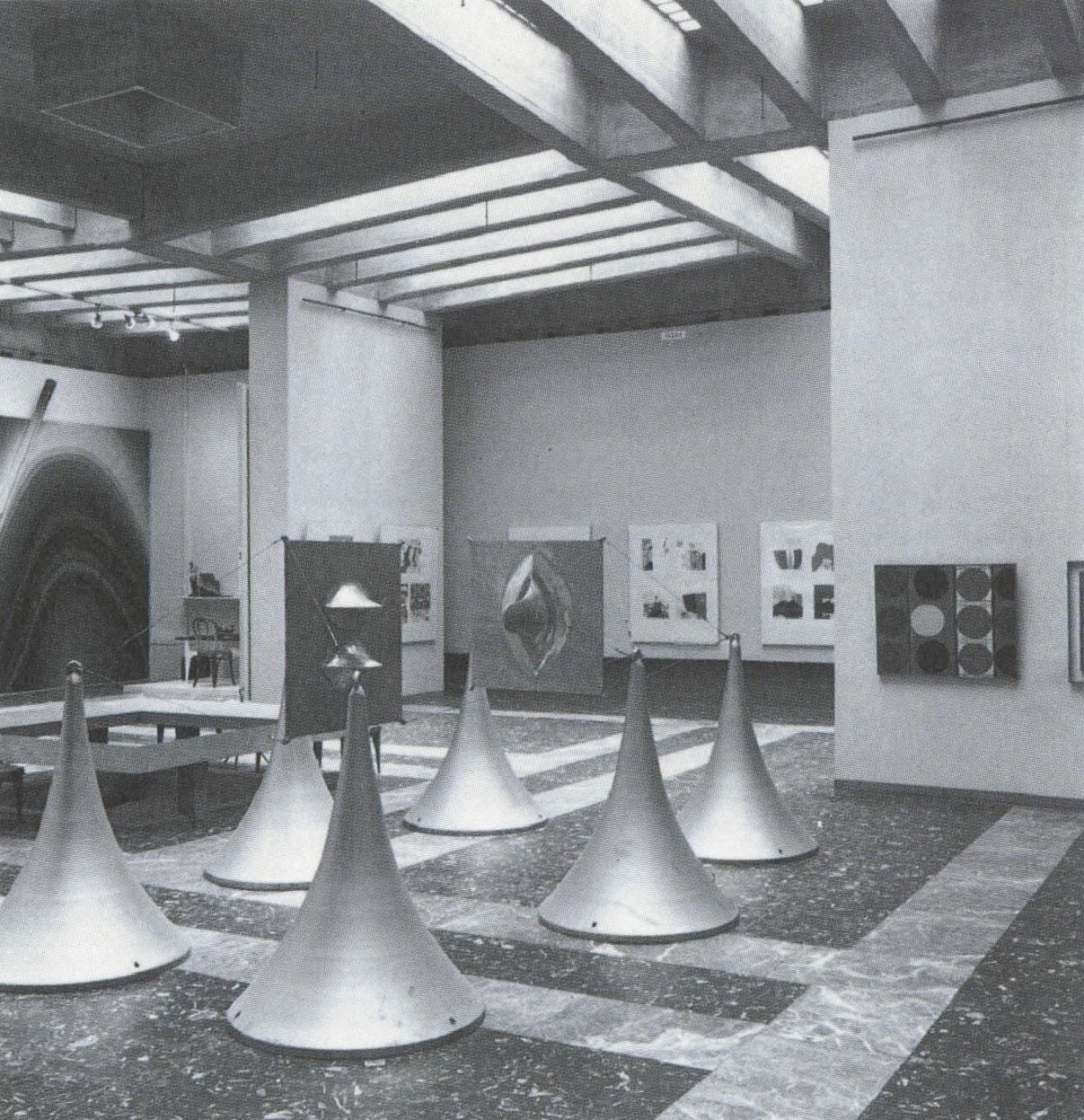 1966 33rd
International Art Exhibition
La Biennale di Venezia
The exhibition showcased a total of over 70 works by the four artists Toshinobu Onosato, Masuo Ikeda, Morio Shinoda, and Ay-O.

Shinoda is a sculptor who continues to study issues related to space through means of abstract sculpture. On this occasion he exhibited three large-scale works from his "Tension and Compression" series in which metallic structures hang in mid-air from a plurality of steel wires. Ay-O, who was an active member of the avant-garde art movement "Fluxus" that emerged in the United States in the 1960s, exhibited the work "Rainbow Environment No. 3" from New York where he was based. Ay-O's presentation had been popular among visitors, centering on a room consisting of various rainbow-colored components, such as a wall filled with 65 "finger boxes" that made a sound when putting one's finger inside, and invited visitors to explore its contents while tactilely engaging with them.

Described by critic Lawrence Alloway as "the first multi-sense artworks to be seen in the Biennale and certainly a sign of many environmental displays to come" ("The Venice Biennale, 1895-1968,"published by the New York Graphic Society in 1968), it was one of the largest works to be featured in the entire Biennale.

Onosato, who participated in the Biennale for the second time following the previous International Art Exhibition, exhibited 20 abstract paintings in which brightly colored lines and circles covered the entire picture plane.

Ikeda, who has demonstrated his talent in various fields, presented a group of works in drypoint such as "Lady at Her Make-Up" (1964) and "Angel's Shoe" (1963), for which he received the Grand Prize in the Biennale's print section.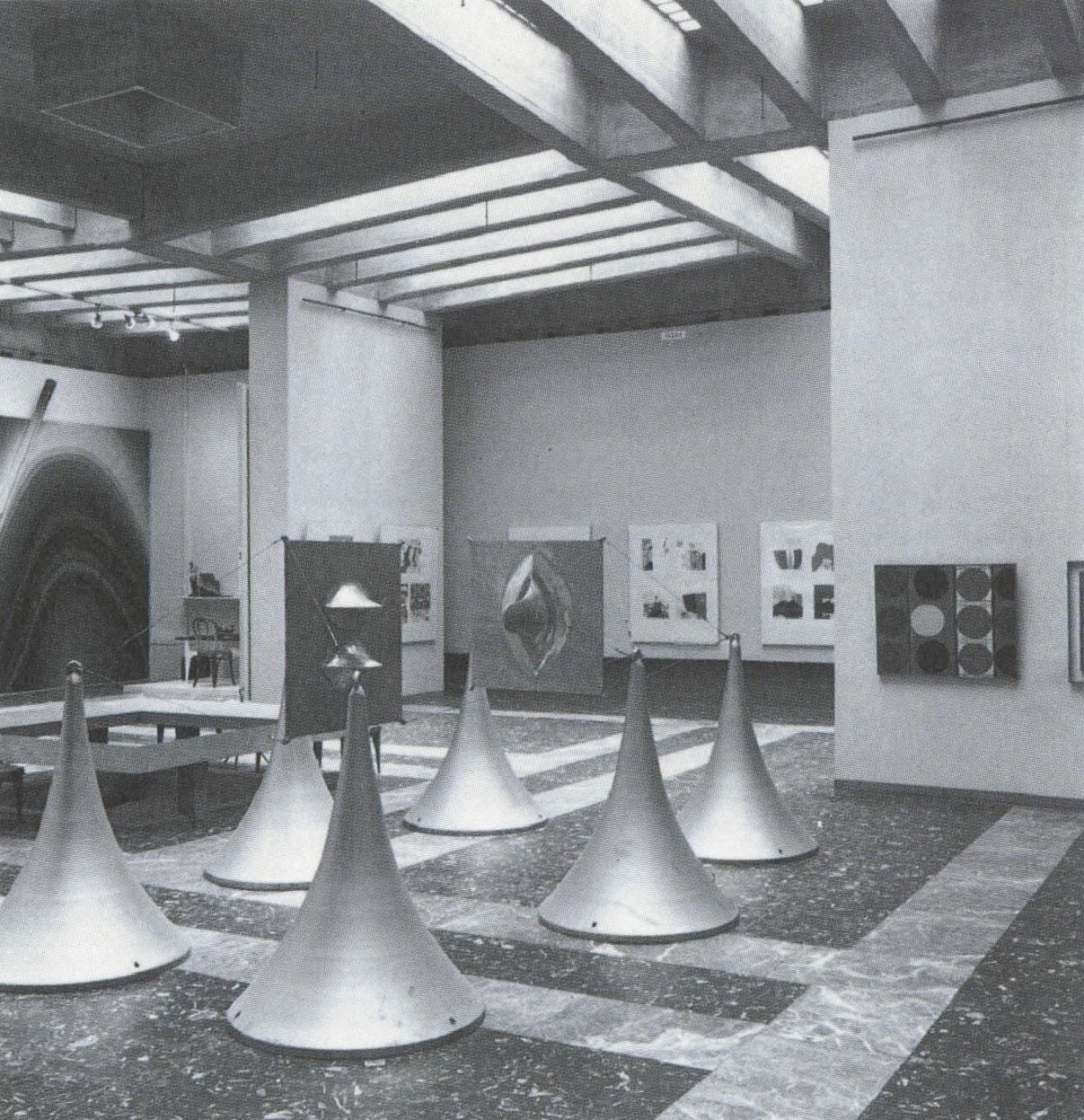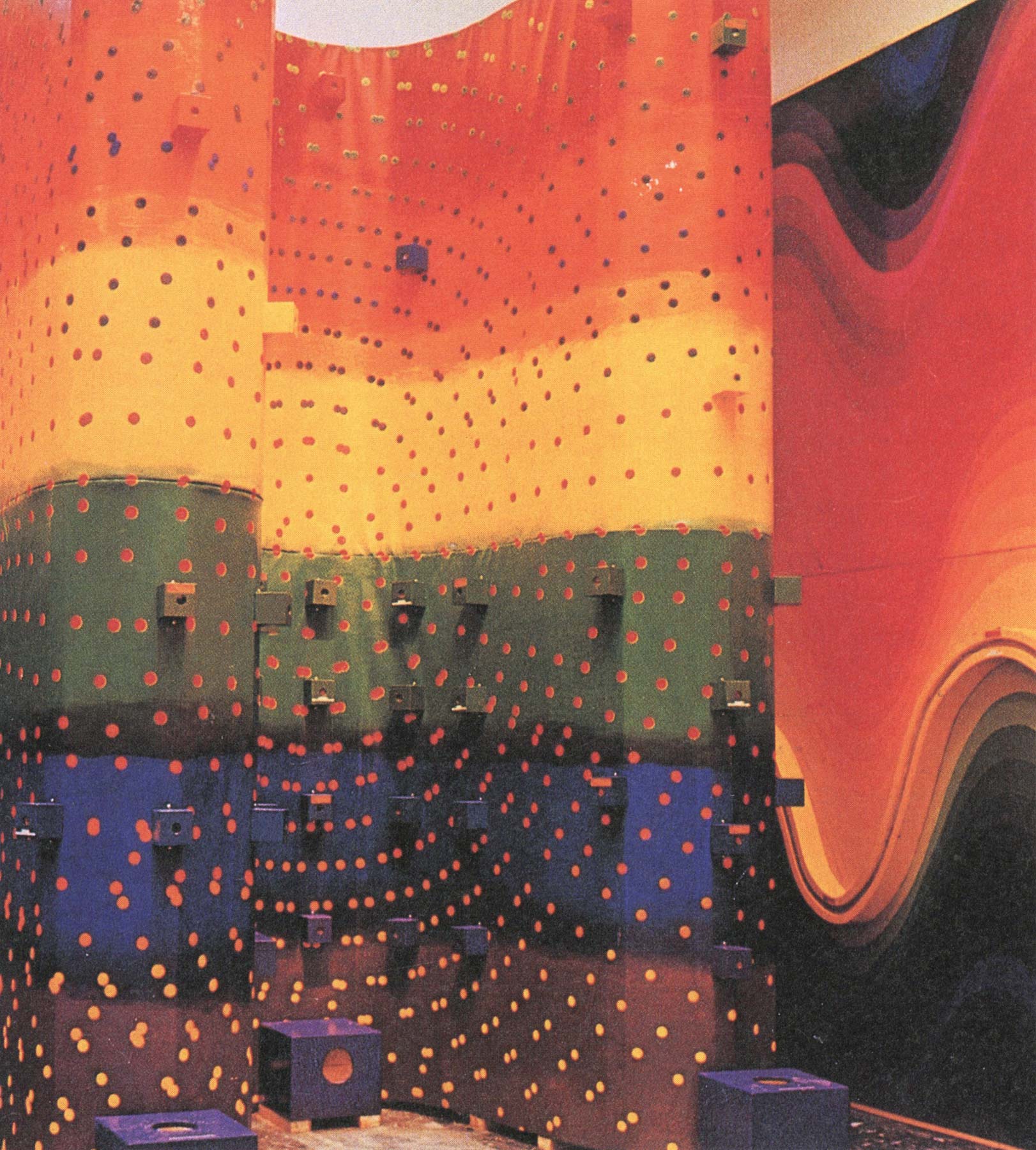 The Japan Pavilion
Artists

Commissioner
33rd International Art Exhibition
La Biennale di Venezia
Theme

Curator

Gian Alberto Dell'Acqua

Dates

June 18 - October 16, 1966
All texts are based on information at the time.
Images for which the photographer is unknown are not credited.