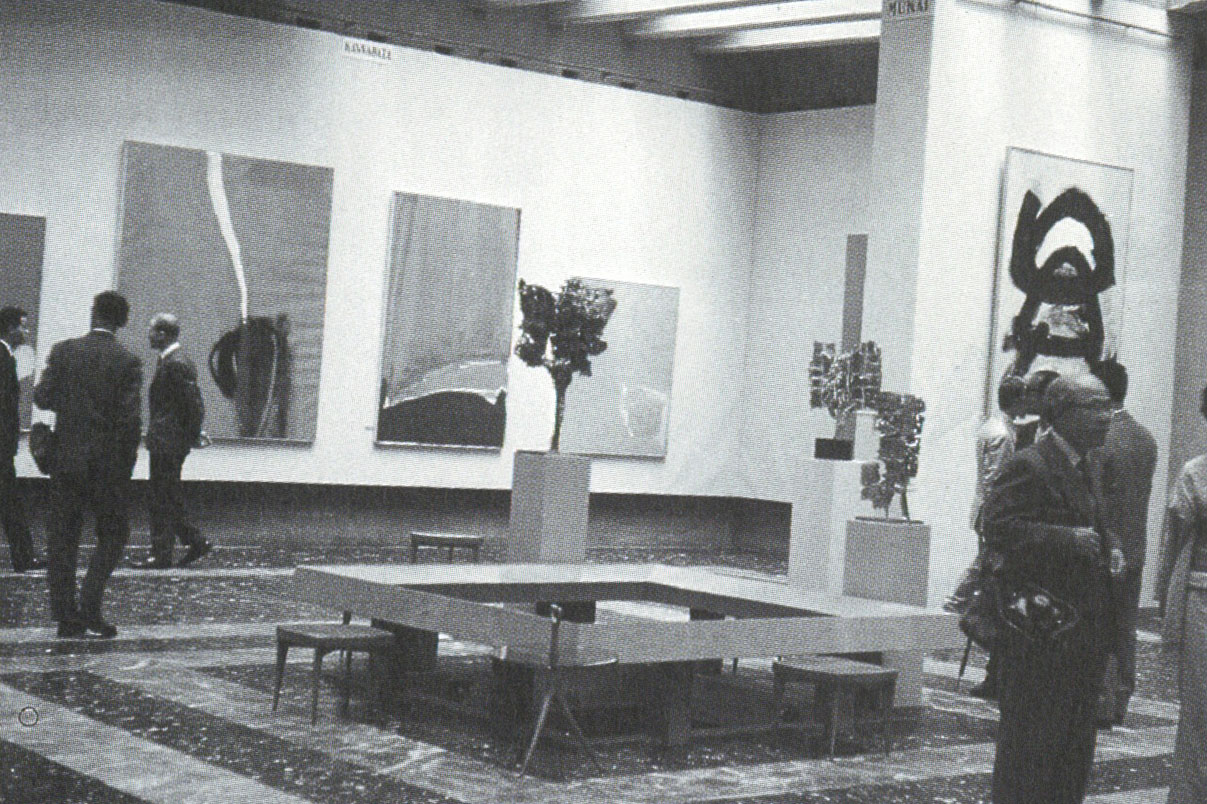 1962 31st
International Art Exhibition
La Biennale di Venezia
The Japan Pavilion presented an exhibition featuring Tadashi Sugimata, Kinuko Emi, Ryokichi Mukai, Minoru Kawabata, and Kumi Sugai. In the exhibition catalogue, Atsuo Imaizumi, who was appointed as Commissioner, described the five selected artists as those who rediscovered and reflected traditional Japanese art in their work.

Emi became the first Japanese female artist to take part in the Venice Biennale. While influenced by prehistoric cave paintings and Western abstract paintings, Emi continued to explore her own unique means of expression, and exhibited a series of oil paintings entitled "Works" featuring subdued colors and thick textures.

Kawabata, who had traveled to the United States in 1958 and based his life and practice in New York, exhibited eight works including "Vivid Red" (1961), which were characterized by their vivid use of color and brush strokes reminiscent of sho (traditional Japanese calligraphy).

Sugai submitted work from Paris where was resident at the time, presenting dynamic abstract paintings composed of luculent tones and forms. For this exhibition, Sugai received the "David E. Bright Foundation Award", which is awarded to artists under the age of 45.

Sugimata presented his "Kikko" (Tortoiseshell) series that boldly depicts hexagonal motifs inspired the patterns of a Tortoiseshell, while Mukai exhibited a series of his early representative work "Ant's Castle", which likens the ephemeral nature of human activity to an ant's nest.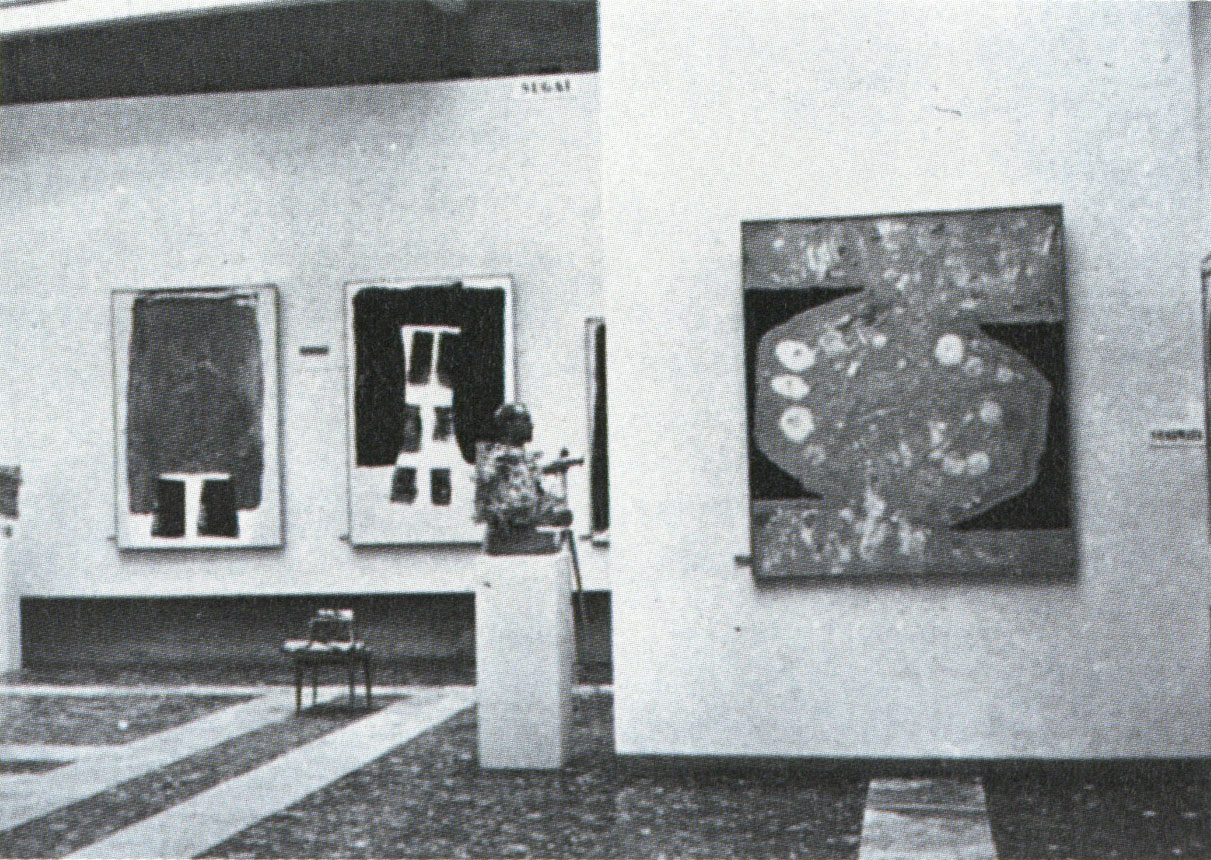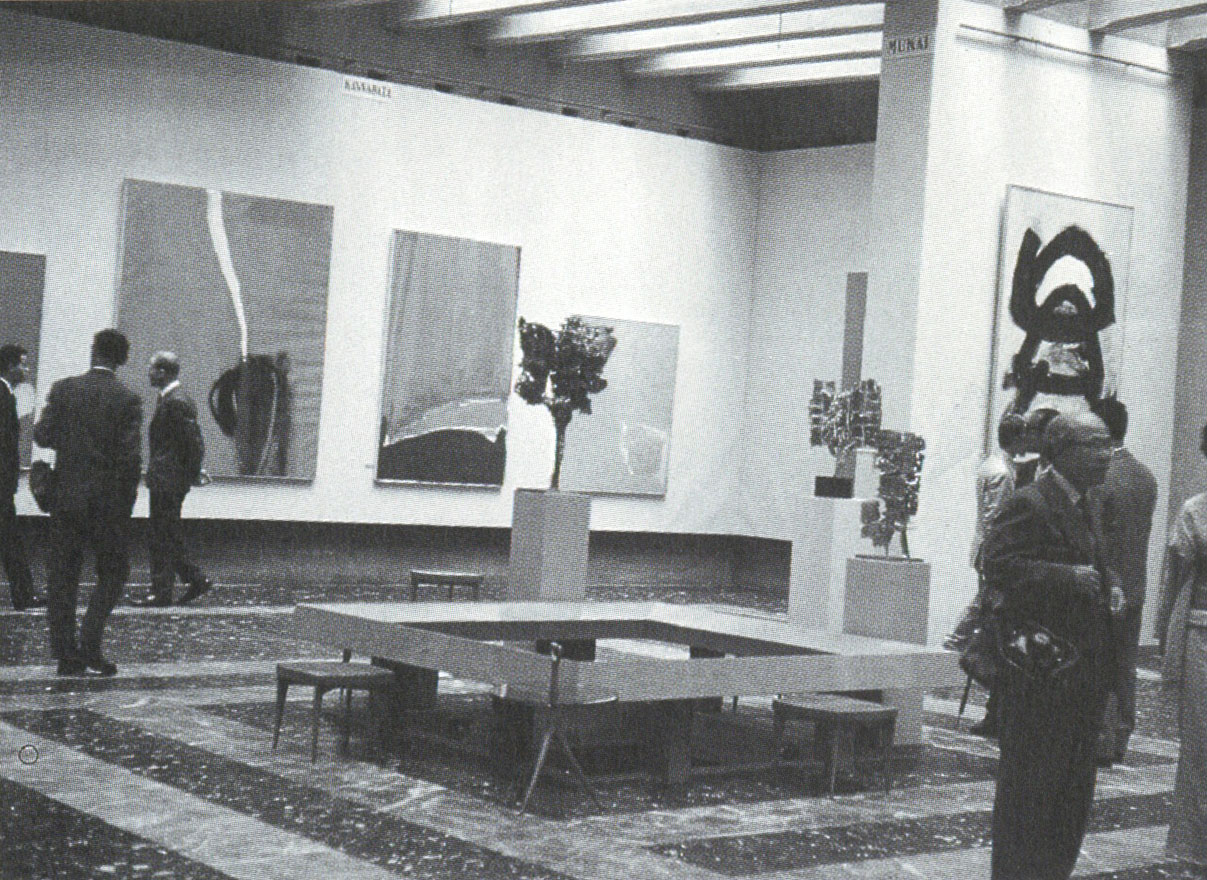 The Japan Pavilion
Artists

Commissioner

Assistant Commissioner

Jun Ebara
31st International Art Exhibition
La Biennale di Venezia
Theme

Curator

Gian Alberto Dell'Acqua

Dates

June 16 - October 7, 1962
All texts are based on information at the time.