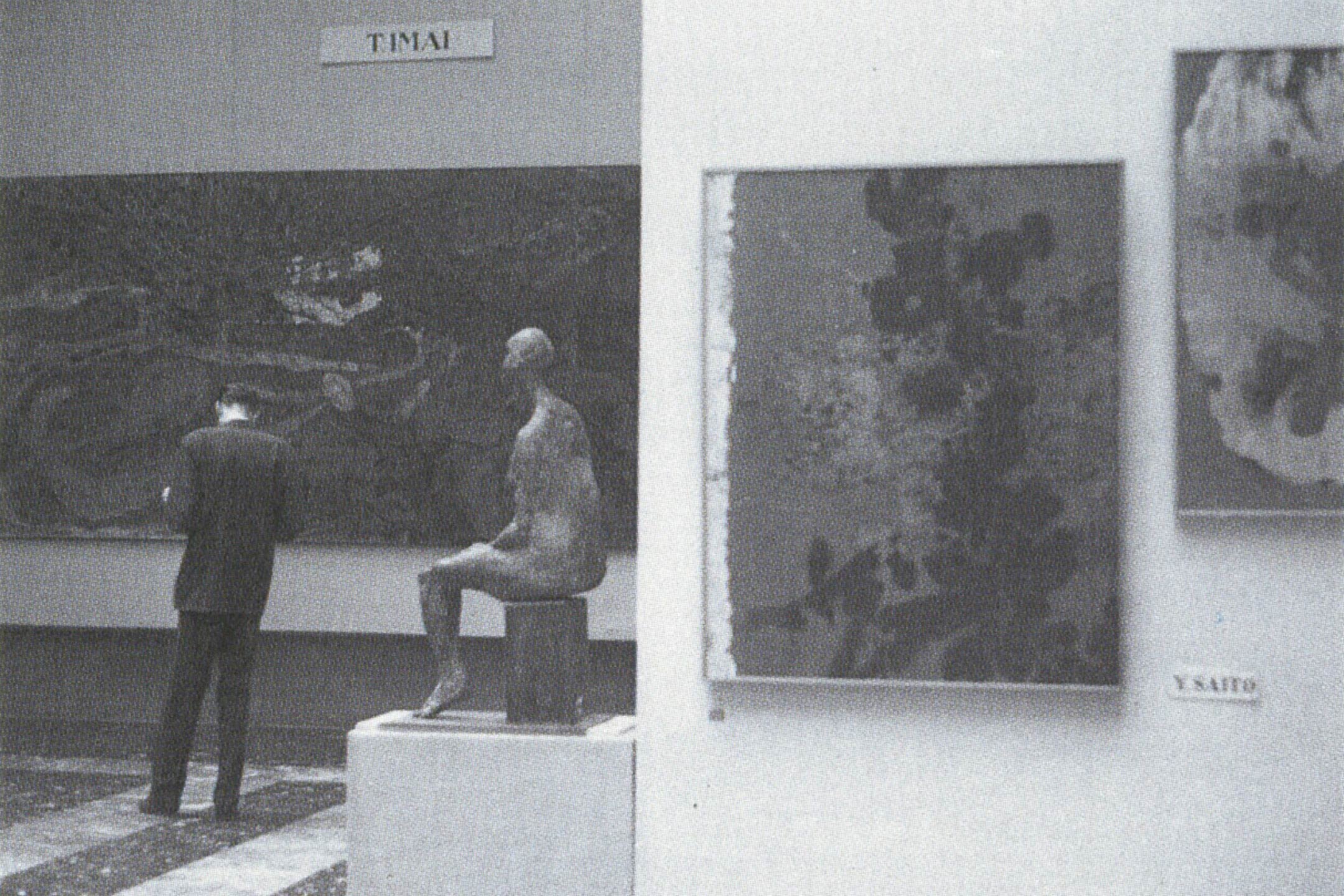 1960 30th
International Art Exhibition
La Biennale di Venezia
From this exhibition onwards, a so-called commissioner system was introduced in which a representative (commissioner) is first appointed, with exhibiting artists then being selected according to their plans and intent. On this occasion, Soichi Tominaga was appointed as commissioner of the Japan Pavilion, and had selected eight artists to present their work. With the exception of the works of Toshimitsu Imai and Key Sato who lived and worked in France, the works exhibited from Japan were also showcased at the National Museum of Modern Art, Tokyo.

Yoshishige Saito, who Tominaga praised as "creating works that have a surprisingly Japanese essence while employing the universal language of abstract painting," had presented a selection of seven paintings.
Toshimitsu Imai exhibited four major works including "Light from the Orient", while Key Sato and Kaoru Yamaguchi also each presented large-scale abstract paintings. Yozo Hamaguchi who was a renowned printmaker, exhibited 22 intaglio prints such as "Two Cherries" (1957).

Tomonori Toyofuku exhibited three wood carving works such as "Adrift 1", which was said to represent the repatriates of the war – a motif which he had repeatedly engaged with throughout his life. Tadahiro Ono, known for pursuing original expressions that transcend existing genres such as paintings and sculptures, presented a three-dimensional work he referred to as "junk art" using discarded and waste materials. In addition, Yoshitatsu Yanagihara, who was a forerunner of postwar figurative sculpture, displayed four bronze statues in the exhibition room on the upper floor of the pavilion.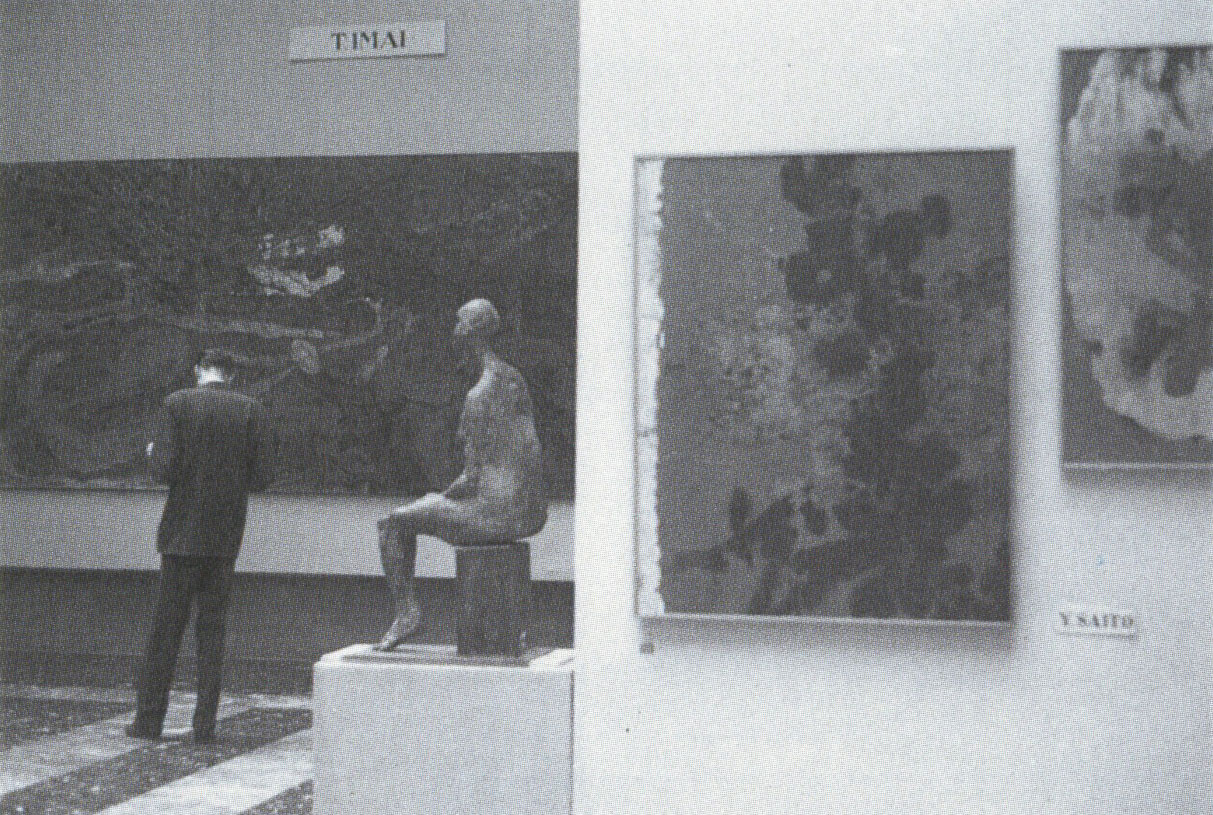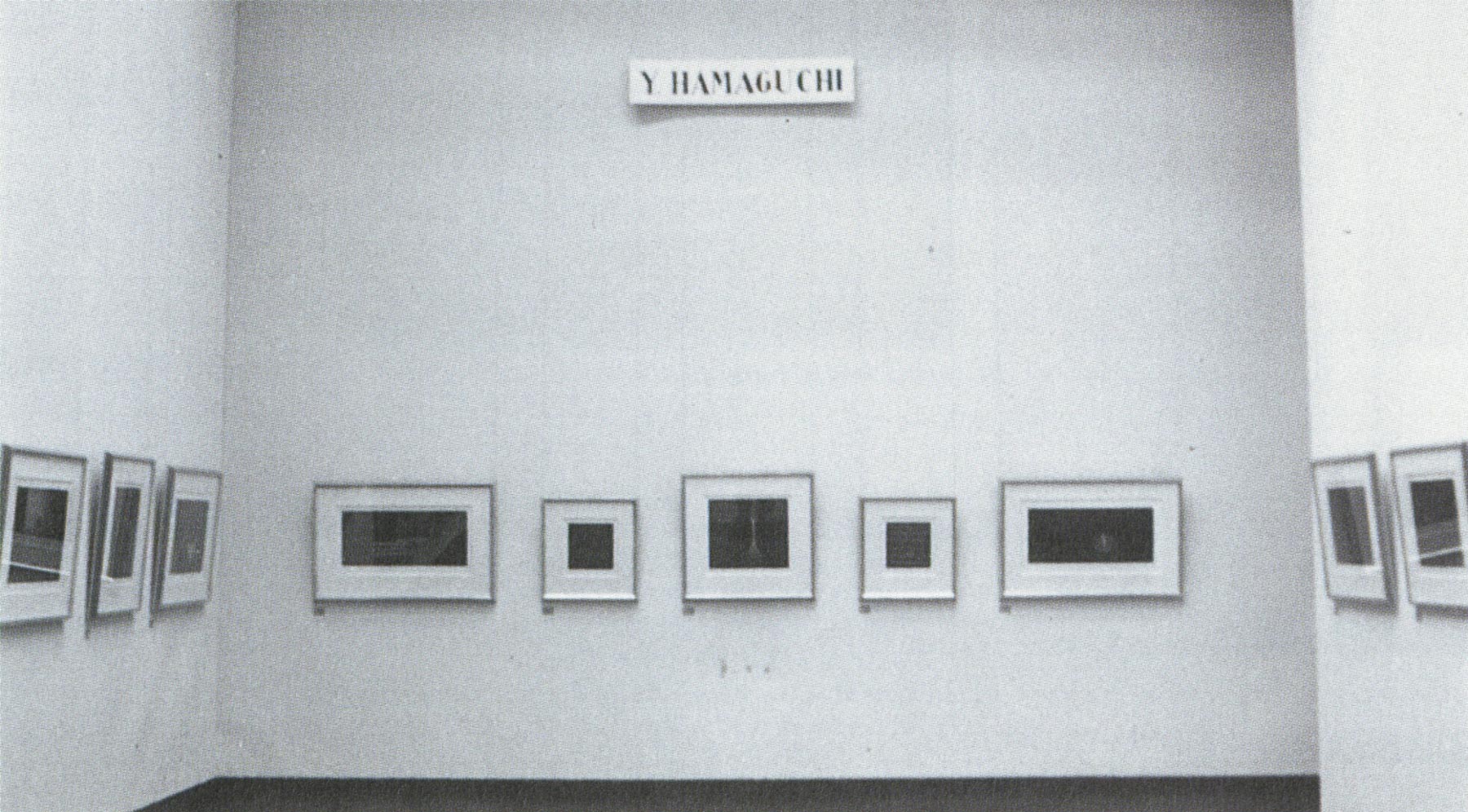 30th International Art Exhibition
La Biennale di Venezia
Theme

Curator

Gian Alberto Dell'Acqua

Dates

June 18 - October 16, 1960
All texts are based on information at the time.
Images for which the photographer is unknown are not credited.