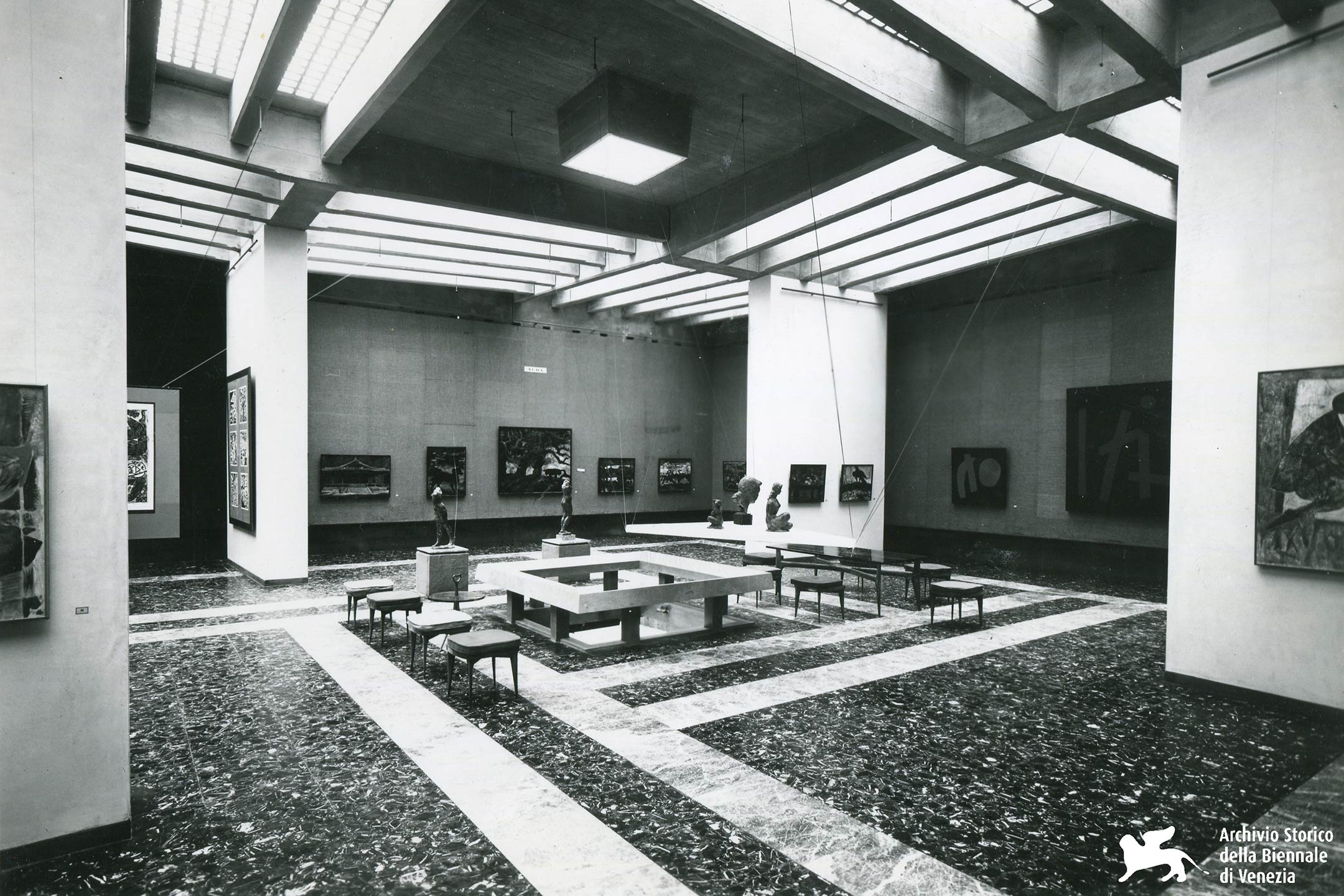 1956 28th
International Art Exhibition
La Biennale di Venezia
Previously at the Biennale, Japan had presented exhibitions in a room hired within the Central Pavilion. This year however, the Japan Pavilion designed by architect Takamasa Yosizaka was completed, making it the first Asian national pavilion. Japan's participation in the Biennale started to firmly take course with the long-awaited realization of its own pavilion, and a base for introducing Japanese art overseas had been established.

A total of six artists participated in the exhibition, including Kunitaro Suda who established his own distinct style of realist painting, Western-style painter Kazu Wakita who depicted familiar natural events through delicate sensibility, pioneer of Japanese abstract painting Takeo Yamaguchi, Shigeru Ueki who was recognized as a forerunner of abstract sculpture, contemporary sculptor Toyoichi Yamamoto who adopted the dry lacquer technique used in Buddhist statue-making in his work, and woodblock printmaker Shiko Munakata who had received first prize in the print art category of the Bienal de São Paulo the previous year.
A symbolic feature of the exhibition was that five of the participating artists, excluding Munakata, each had the experience of learning in Europe.

Munakata was awarded the Gran Premi (Grand Prize) in the printmaking division for his works presented in this exhibition. This brilliant achievement resulted in an increasing interest towards the Biennale in Japan.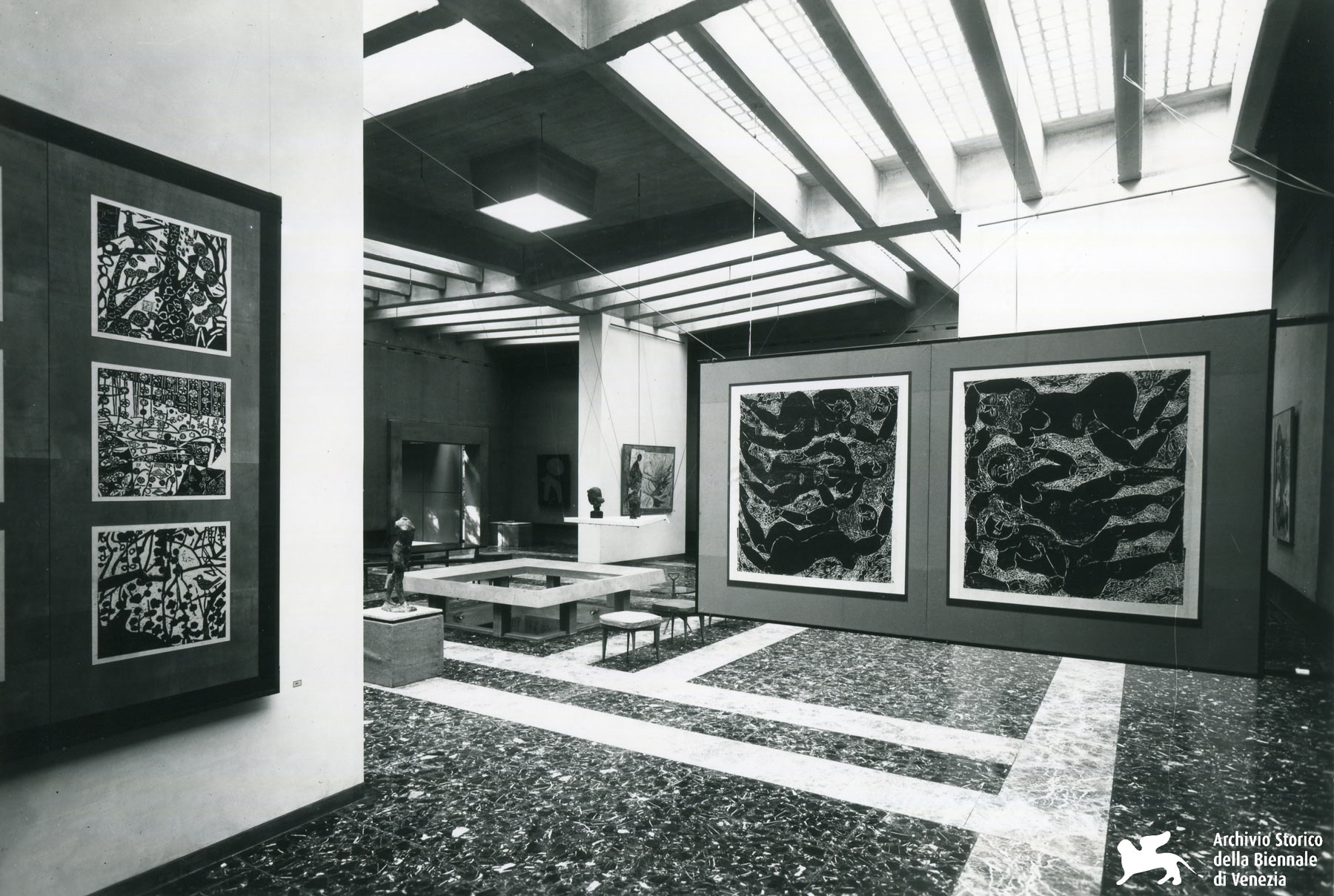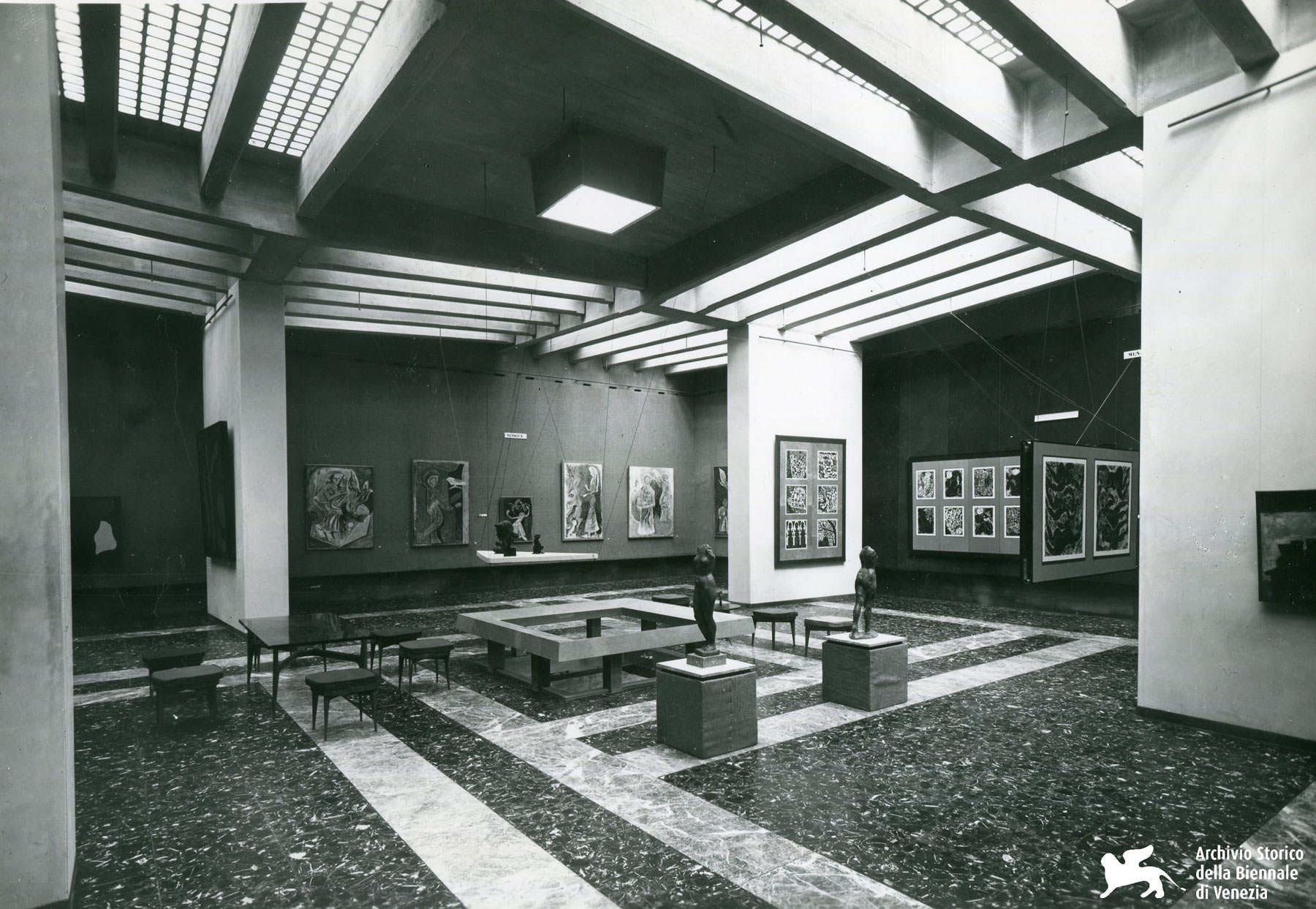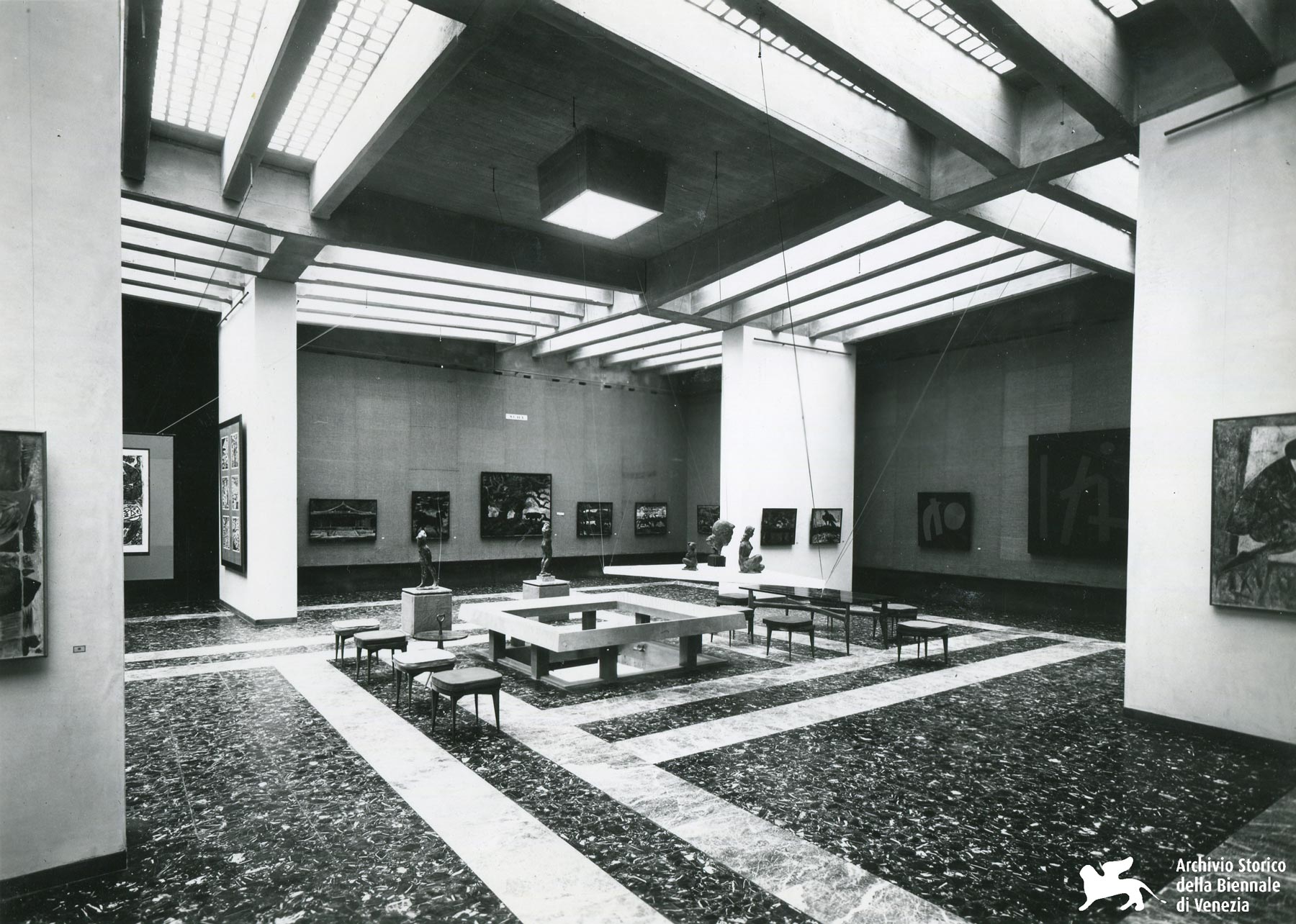 The Japan Pavilion
Artists

Representatives
28th International Art Exhibition
La Biennale di Venezia
Theme

Curator

Rodolfo Pallucchini

Dates

June 19 - October 21, 1956
All texts are based on information at the time.