The exhibition brought together the great master Hanjiro Sakamoto and avant-garde artist Taro Okamoto, presenting 10 works by each. Seemingly in reflection of the previous exhibition that featured 11 artists and had been harshly criticized as "spiritless," on this occasion focus was brought to two artists, and the genre was limited to oil painting.

Sakamoto is a painter who moved to Paris at the age of 39 and studied abroad for three years, after which he established his own style of painting. Throughout his life, he continued to paint works that permeated with an air of solemnity and tranquility while selecting familiar subjects such as cows, horses, still lifes, and the moon. The works presented on this occasion included his masterpiece "Three Horses in the Meadow" (1932) and "Kohlrabi Cabbage" (1941) with ornamental kale as its motif, and "Nekodake at Dawn" (1953) depicting views of Mount Aso.

At the age of 18, Okamoto moved to Paris, where he remained for over ten years and participated in the association of artists "Abstraction-Création", and Surrealist avant-garde art movements. After returning to Japan, he advocated the concept of "Polarism" which while proposing the communion of conflicting elements sublimates their repulsion into art, and through it continued to explore figurative expressions that integrated sarcasm. A selection of fiercely energetic works were presented at the Biennale, including "Rules in the Forest" (1950) and "A Playing Child".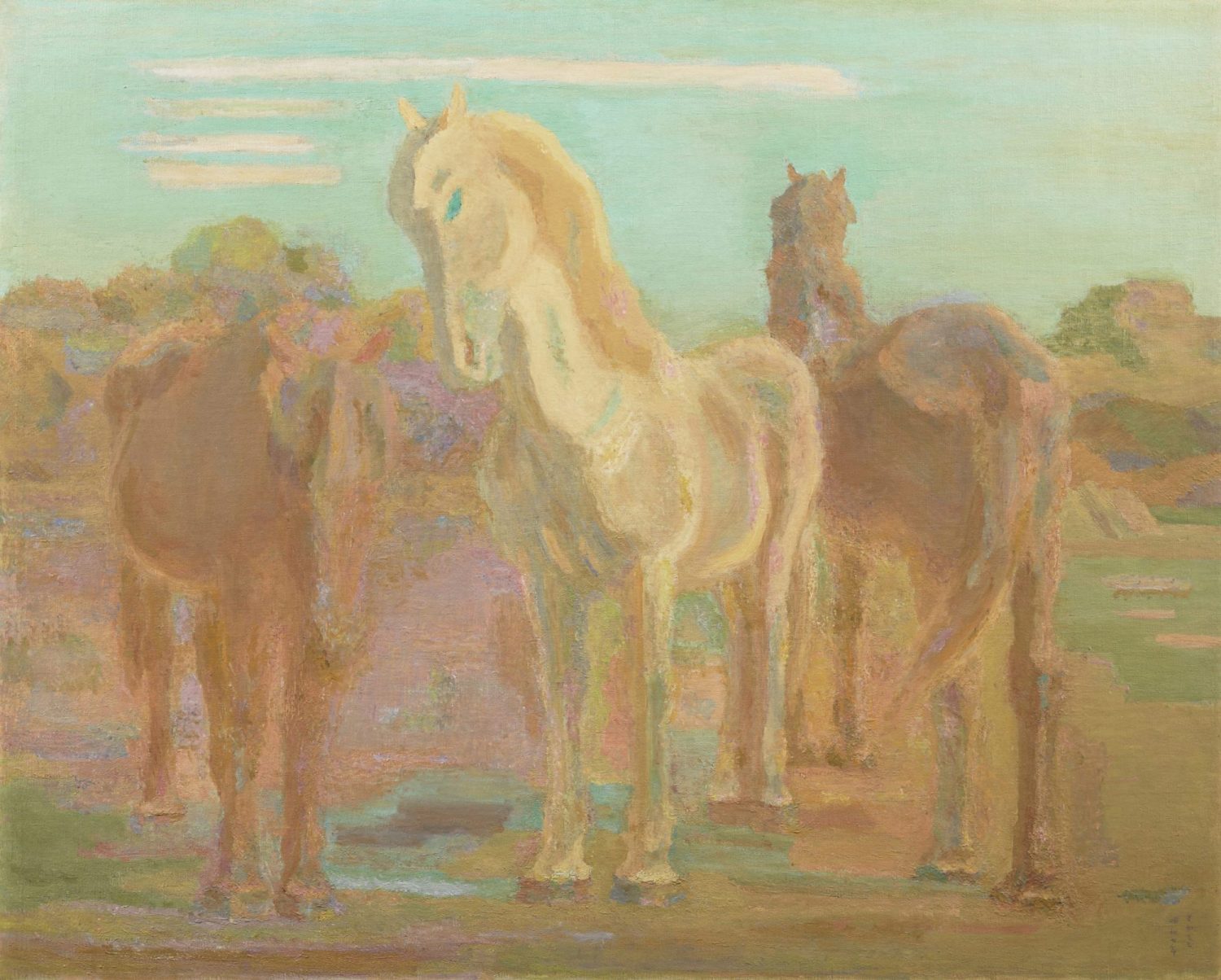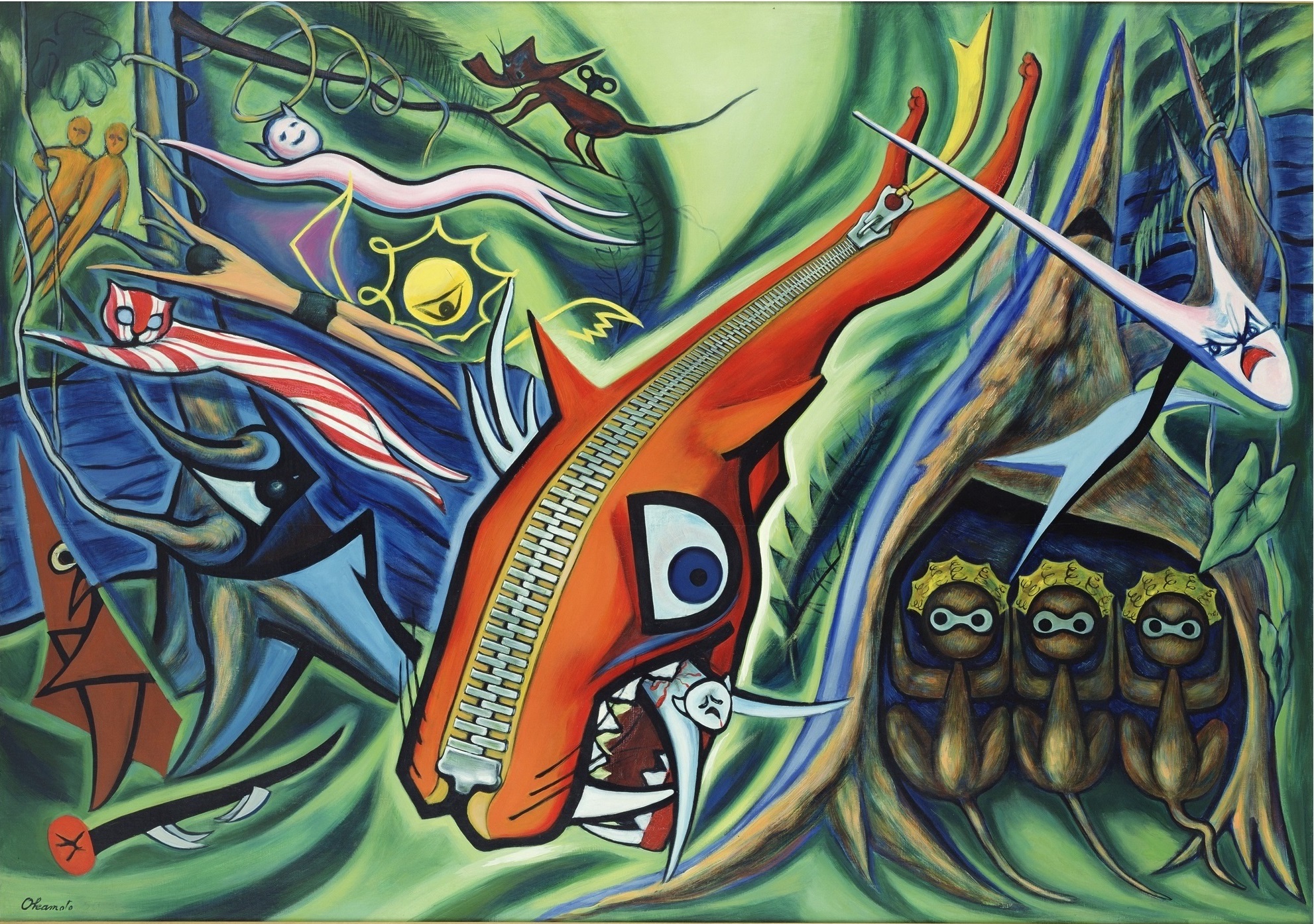 The Japan Pavilion
Artists

Representative

Installation Advisor

Roka Hasegawa
27th International Art Exhibition
La Biennale di Venezia
Theme

Surrealism

Curator

Rodolfo Pallucchini

Dates

June 19 - October 17, 1954
All texts are based on information at the time.