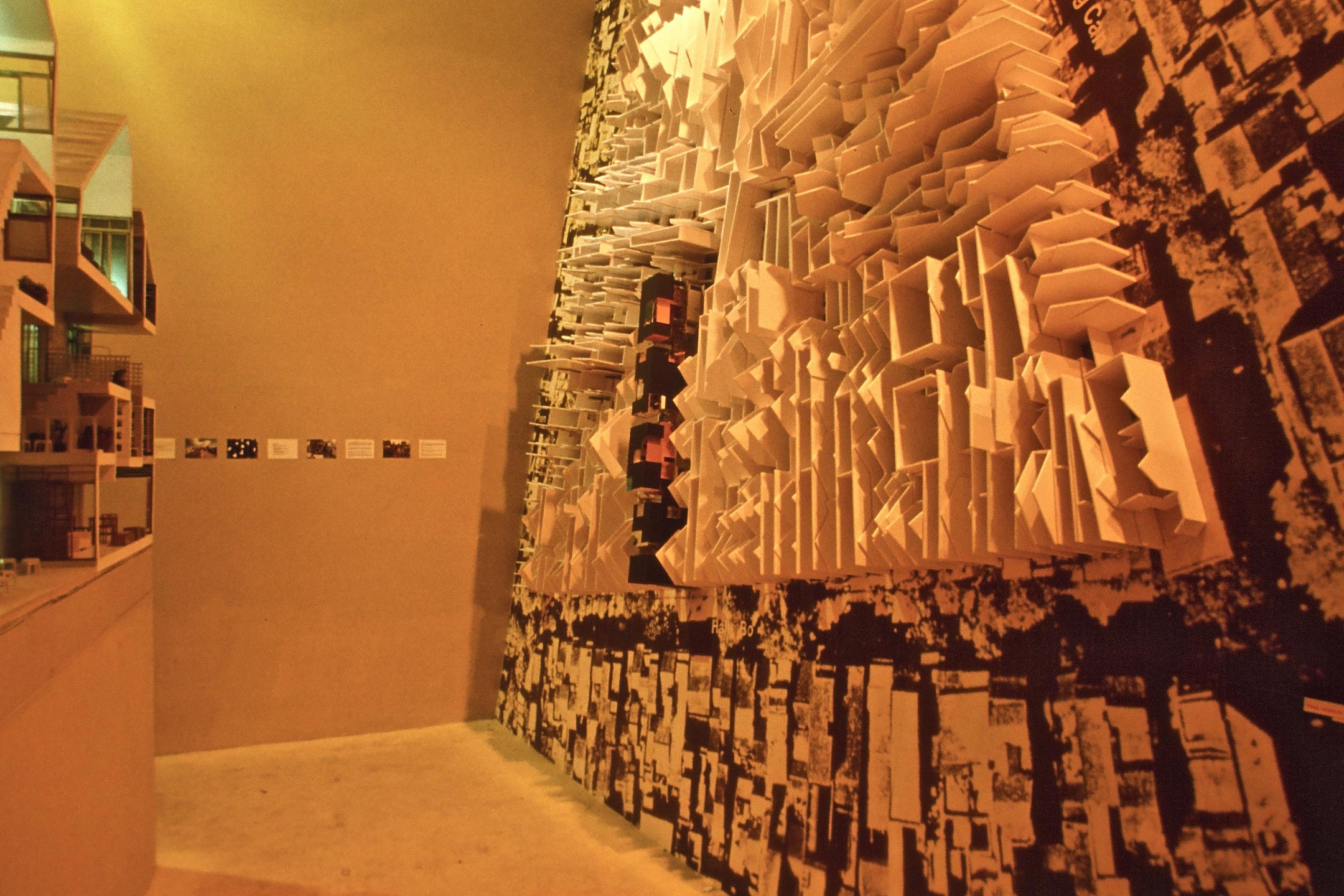 2002 8th
International Architecture Exhibition
La Biennale di Venezia
Asian Characters: The Creation of Architectural Languages in Regions where KANJI are Used
Arata Isozaki was appointed as the Commissioner of the Japan Pavilion for the third time in a row, with artist Kenjiro Okazaki invited to serve as director. On this occasion, the four architects Waro Kishi, Kazuhiro Kojima, Yung Ho Chang (China), and Seung H-Sang (South Korea) took part in presenting their work. The exhibition focused on traditional townhouses and introduced contemporary housing practices in four historic cities in Asia: Kyoto, Hanoi, Beijing and Seoul. It was an attempt to contemplate cities and architecture through comparing it to the writing system of "Kanji".

Isozaki had drawn similarities between townhouse architecture and the way in which language itself changes depending on the region due to the overlapping of the common writing system of Kanji and everyday language such as conversation. In other words, while townhouses all function as collective housing, solutions for adapting to the environment of each city and the lifestyle of people varies depending on the region, and is subject to change.

In the exhibition room, buildings of the four cities were presented in four booths set up within close proximity of one another, and the central hall section was likened to a street where light, rain, and wind would pass through. Displayed in the temporary passage were frottages of the Dharani Sutra carved in six different languages on the Could Platform gate in the Juyong Pass along the Great Wall of China, which has historically been traveled by various ethnic groups, thus hinting at its relevance as an architectural structure in which four different regional contexts co-exist.

In addition, Okazaki's sculpture "1853" consisting of two inverted house-shaped sculptures that stand independently as if collapsed on the ground, were presented outside the Japan Pavilion.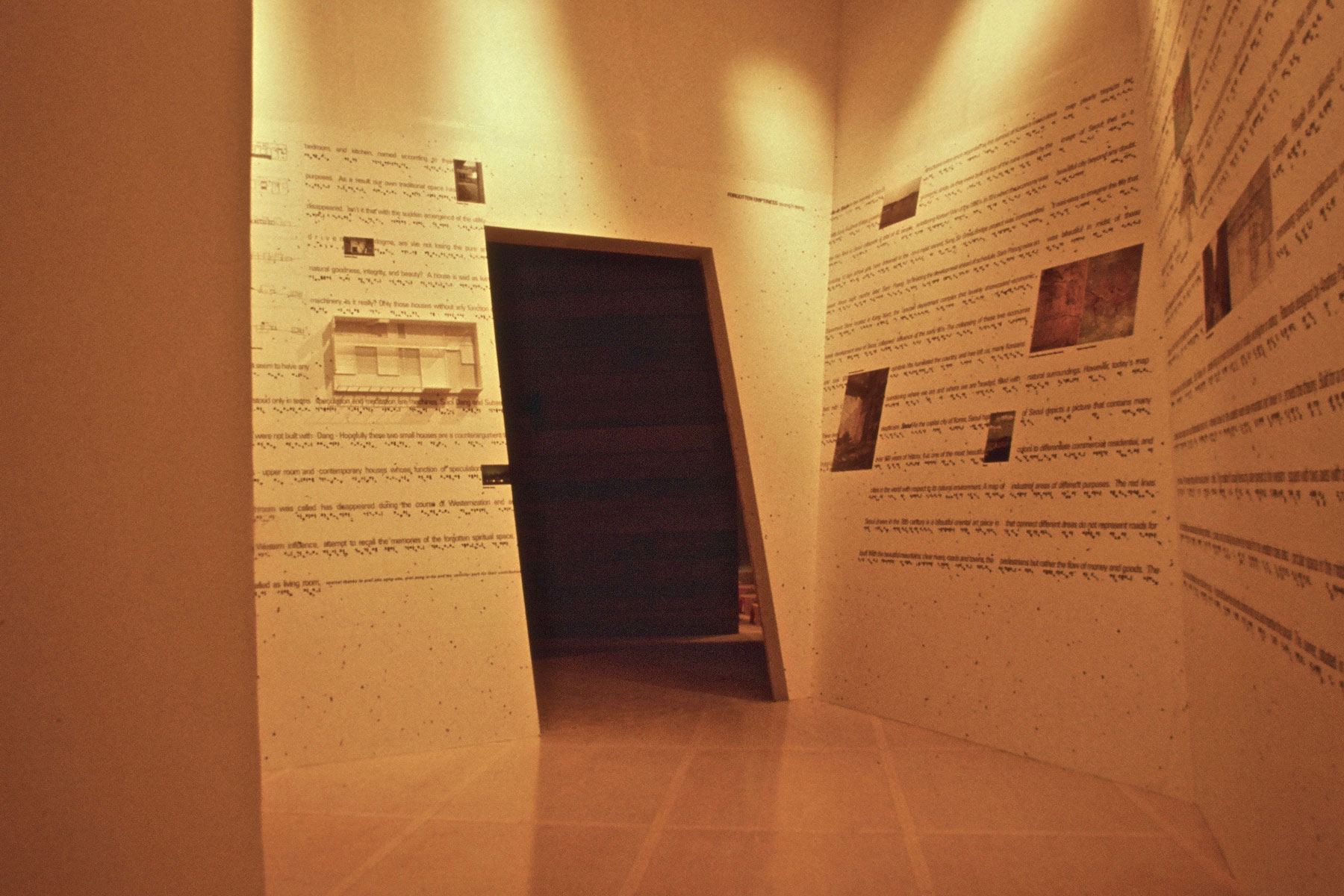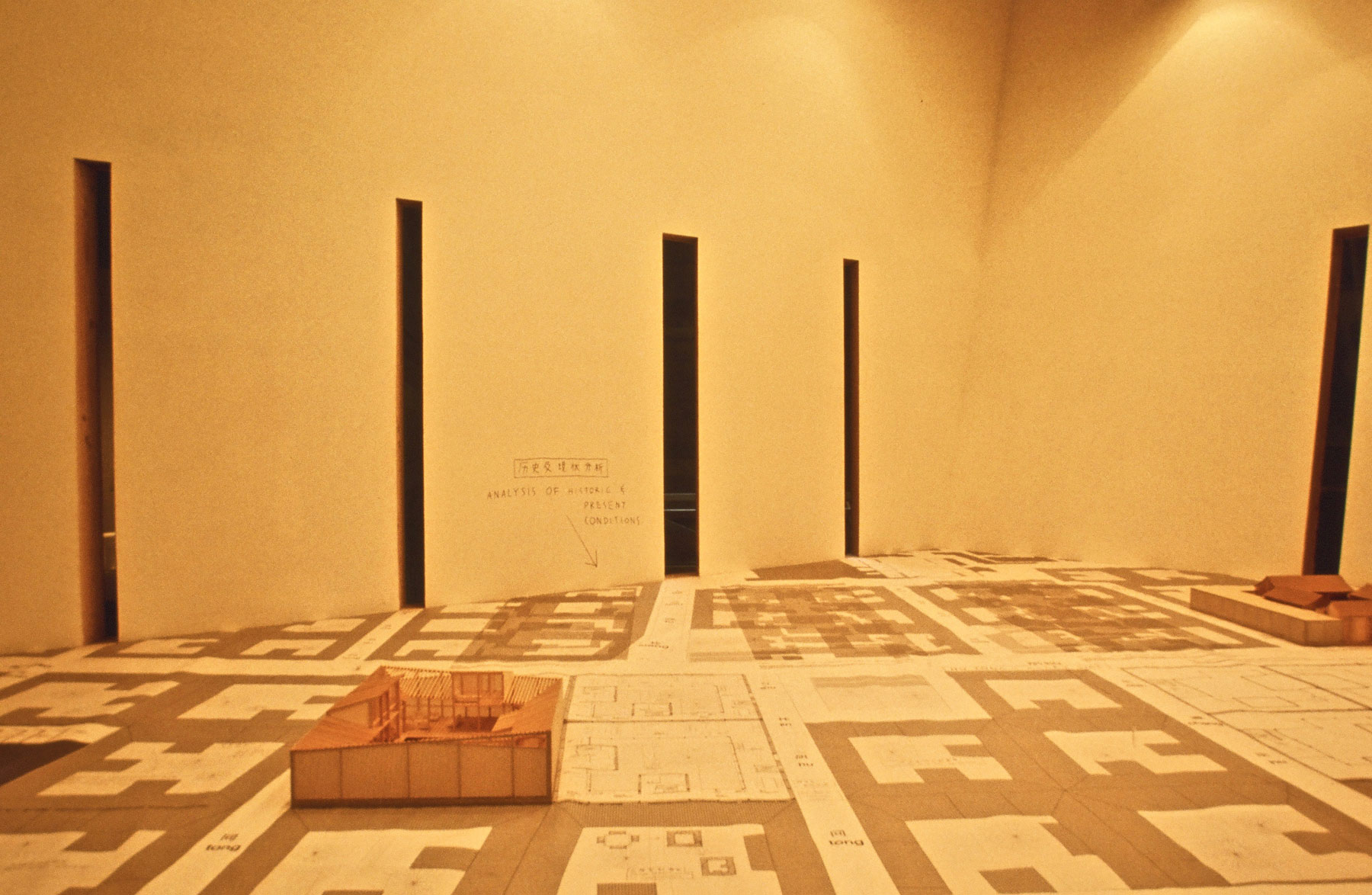 The Japan Pavilion
Theme

Asian Characters: The Creation of Architectural Languages in Regions where KANJI are Used

Commissioner

Text

Director

Artists

Organizer

The Japan Foundation
8th International Architecture Exhibition
La Biennale di Venezia
Theme

NEXT

Curator

Deyan Sudjic

Dates

September 8 - November 3, 2002
All texts are based on information at the time.
閉じる