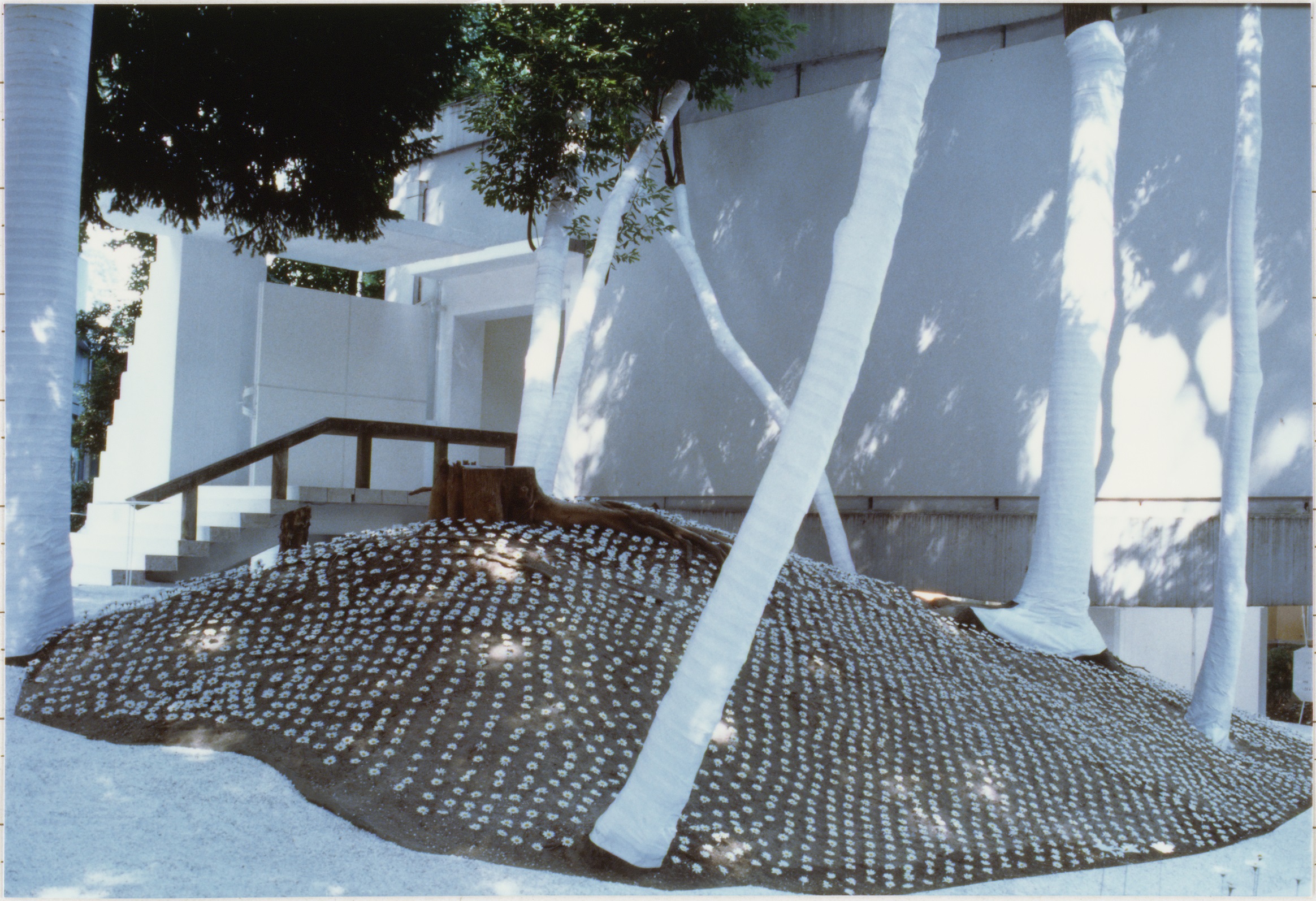 2000 7th
International Architecture Exhibition
La Biennale di Venezia
City of Girls
Arata Isozaki served as the Commissioner of the Architectural Exhibition, which was held for the first time in four years, and under the curation of Kazuko Koike, architect Kazuyo Sejima + Ryue Nishizawa, fashion designer Kosuke Tsumura, Dutch photographer Hellen van Meene, and artist Yayoi Deki took part in presenting their work.

The theme for the Japan Pavilion was "City of Girls." The various transformations observed in contemporary Japanese cities were presented as installations, from changes in the family structure of residents, to "LDK" which had served as a prototype of the floor plan of urban residences being reduced to a mere formality, and the boundaries between the inside (private) and the outside (public) of buildings becoming increasingly ambiguous.

Kazuyo Sejima + Ryue Nishizawa unified the exterior of the Japan Pavilion as a white space to represent the point of zero from which a girl heading towards the future stands.

In addition, 60 white folding chairs were placed around the Japan Pavilion to provide a space where visitors could rest freely, thus attempting to integrate the building with the surrounding garden.

Yayoi Deki produced miniatures created through a technique called fingerprinting, which entails filling the entire picture plane by applying paint with her fingertips. Hellen van Meene exhibited portraits of girls she had taken in Japan, arranging them on a table placed outdoors and inviting visitors to view them in natural light. Kosuke Tsumura, who launched FINAL HOME as a brand that produces items that protect people in times of disaster based on the concept of "clothing as the ultimate shelter", presented the work "Mother" which consisted of clothing designed to protect the lives of mothers and their children.

The Japan Pavilion, which presented a white space, had become a popular pavilion due to its skillful exhibition techniques and its clear critical perspective on contemporary architecture and urban issues.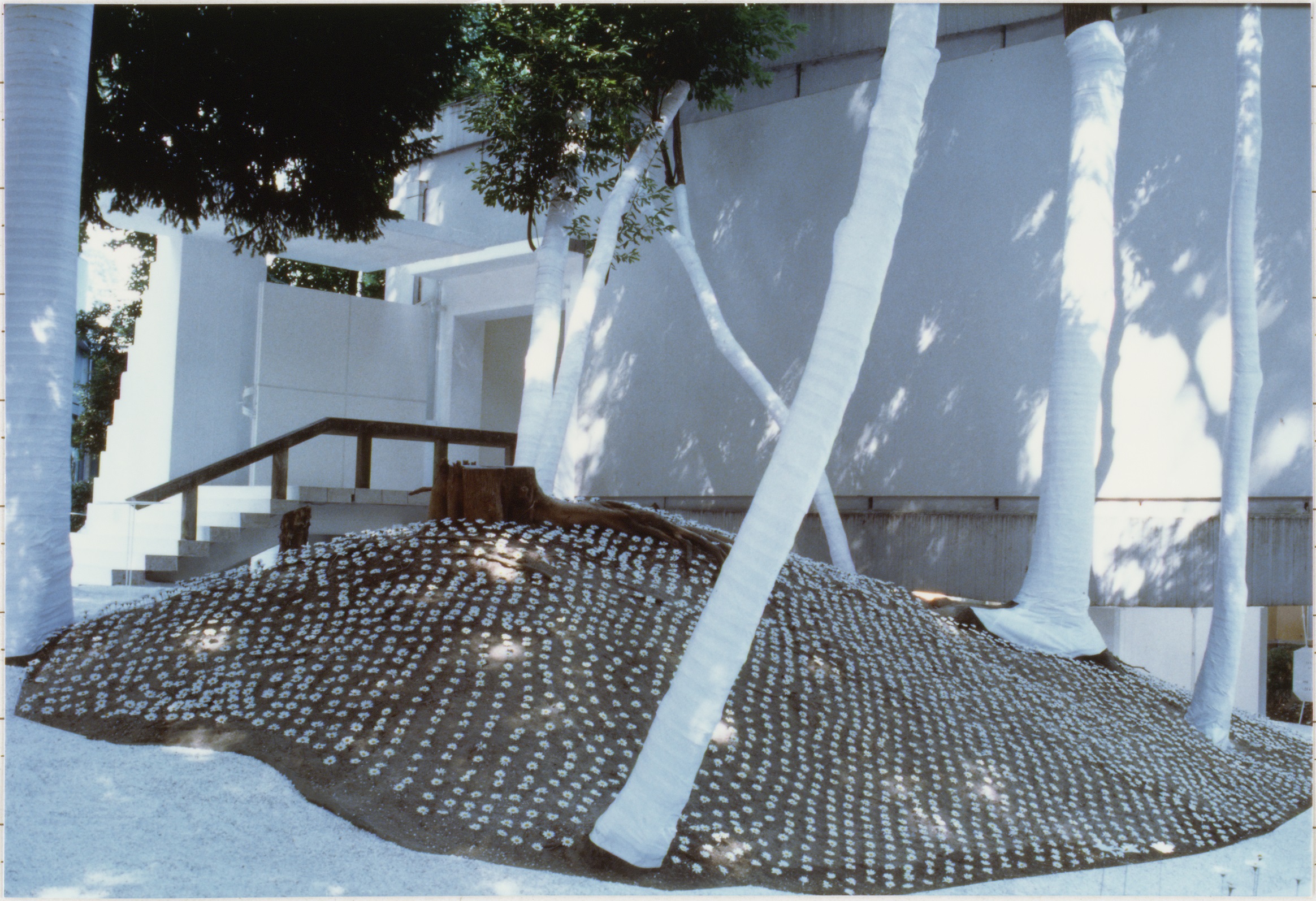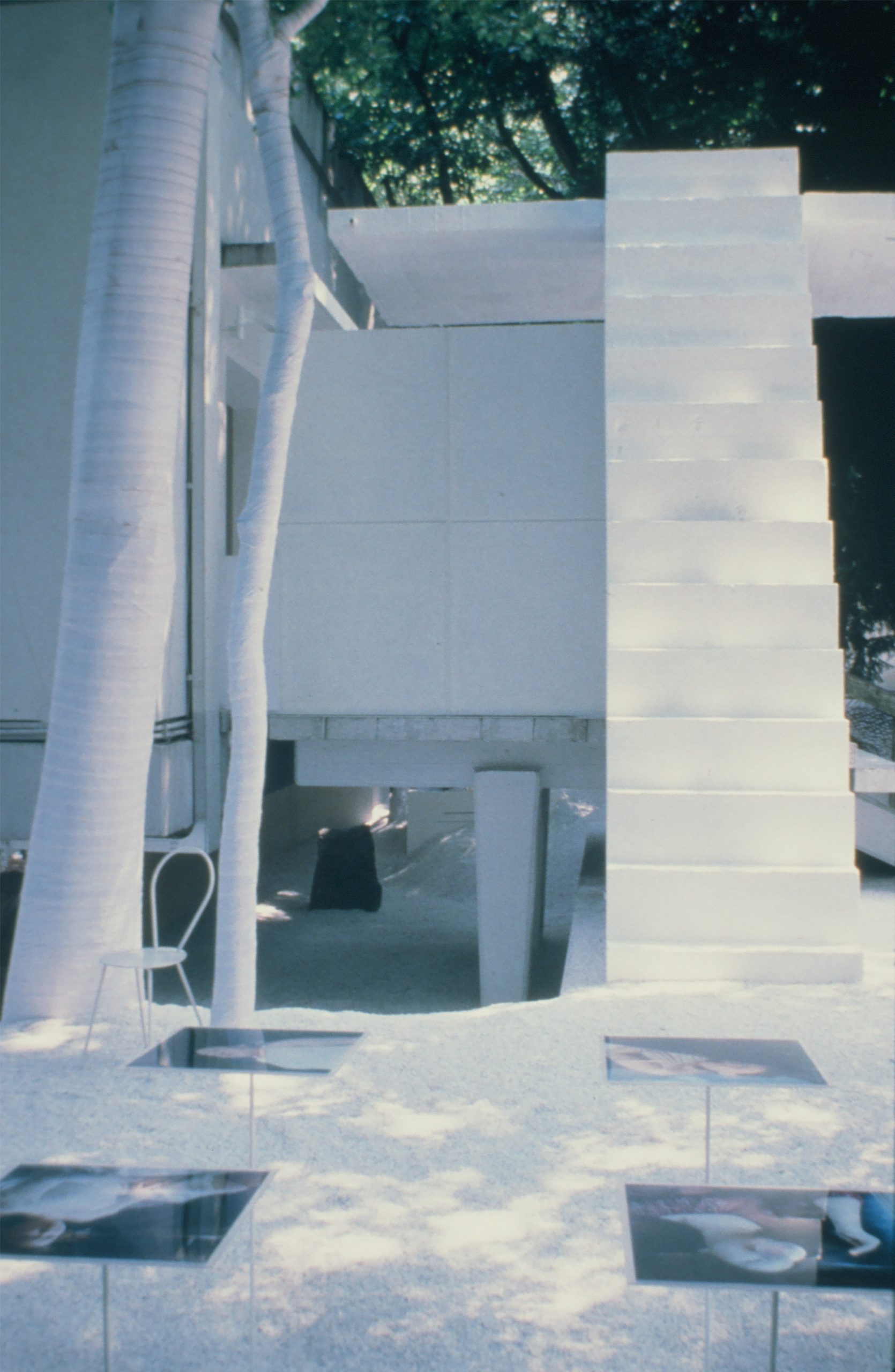 The Japan Pavilion
Theme

City of Girls

Commissioner

Text

Curator

Text

Artists

Organizer

The Japan Foundation
7th International Architecture Exhibition
La Biennale di Venezia
Theme

Less Aesthetics, More Ethics

Curator

Massimiliano Fukusas

Dates

June 18 - October 29, 2000
All texts are based on information at the time.
閉じる