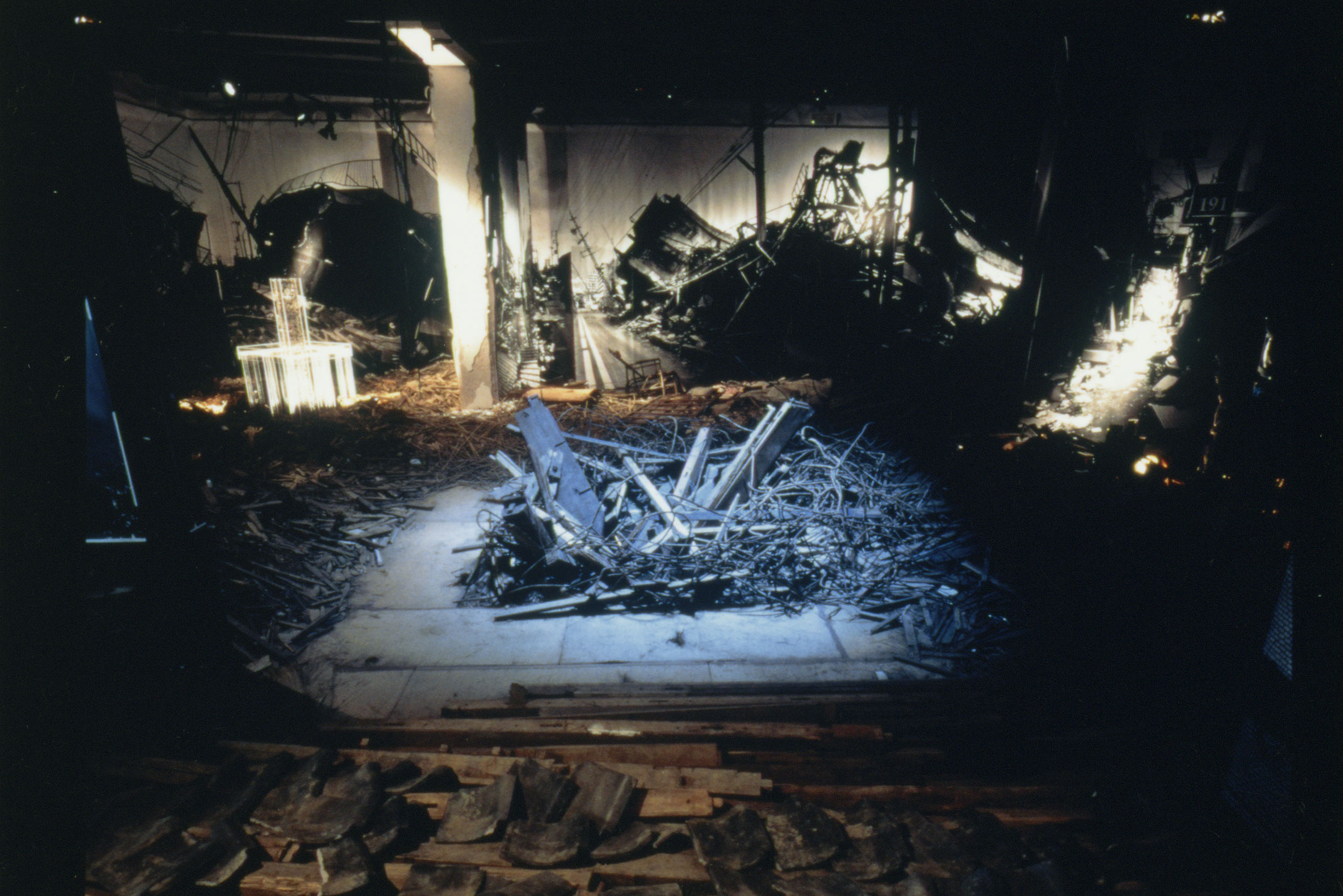 1996 6th
International Architecture Exhibition
La Biennale di Venezia
Fractures
Commissioner Arata Isozaki selected architects Osamu Ishiyama and Katsuhiro Miyamoto, and photographer Ryuji Miyamoto to exhibit their work at the Japan Pavilion. Due to the Great Hanshin-Awaji Earthquake that occurred the previous year in January 1995, many buildings had been destroyed and the functions of society and cities lost, causing a great deal of shock to a great number of people including the victims who were affected. In light of such circumstances, Isozaki selected "Fractures" as the theme for the exhibition. Isozaki had stated, "The brutal ruins of a city are an accurate representation of the current state of Japanese architecture today."

Katsuhiro Miyamoto was himself a victim whose home had collapsed as a result of the earthquake. For this exhibition, more than 20 tons of rubble from the earthquake was actually transported from Kobe to Venice, and in collaboration with 15 volunteers, an installation was developed that was piled up on the entire floor of the exhibition room.
In recreating the ruins, Miyamoto had attempted to recite the memories of the earthquake. At the same time, the work served as a reminder of the uncertainty of urban construction and architecture.

Ryuji Miyamoto filled the walls of the exhibition room with black-and-white photographs that documented the destroyed city in the wake of the earthquake. Osamu Ishiyama installed over a dozen computer-based devices amongst the scattered pieces of rubble, from which the sounds of TV and radio broadcasts aired immediately after the earthquake was played. It was an ironic projection of contemporary society in pursuit of profit and efficiency, as symbolized by the urban infrastructure that had easily found itself in confusion and chaos.

This year the Japan Pavilion received the Golden Lion, which is awarded by the Biennale Foundation for the best national participation.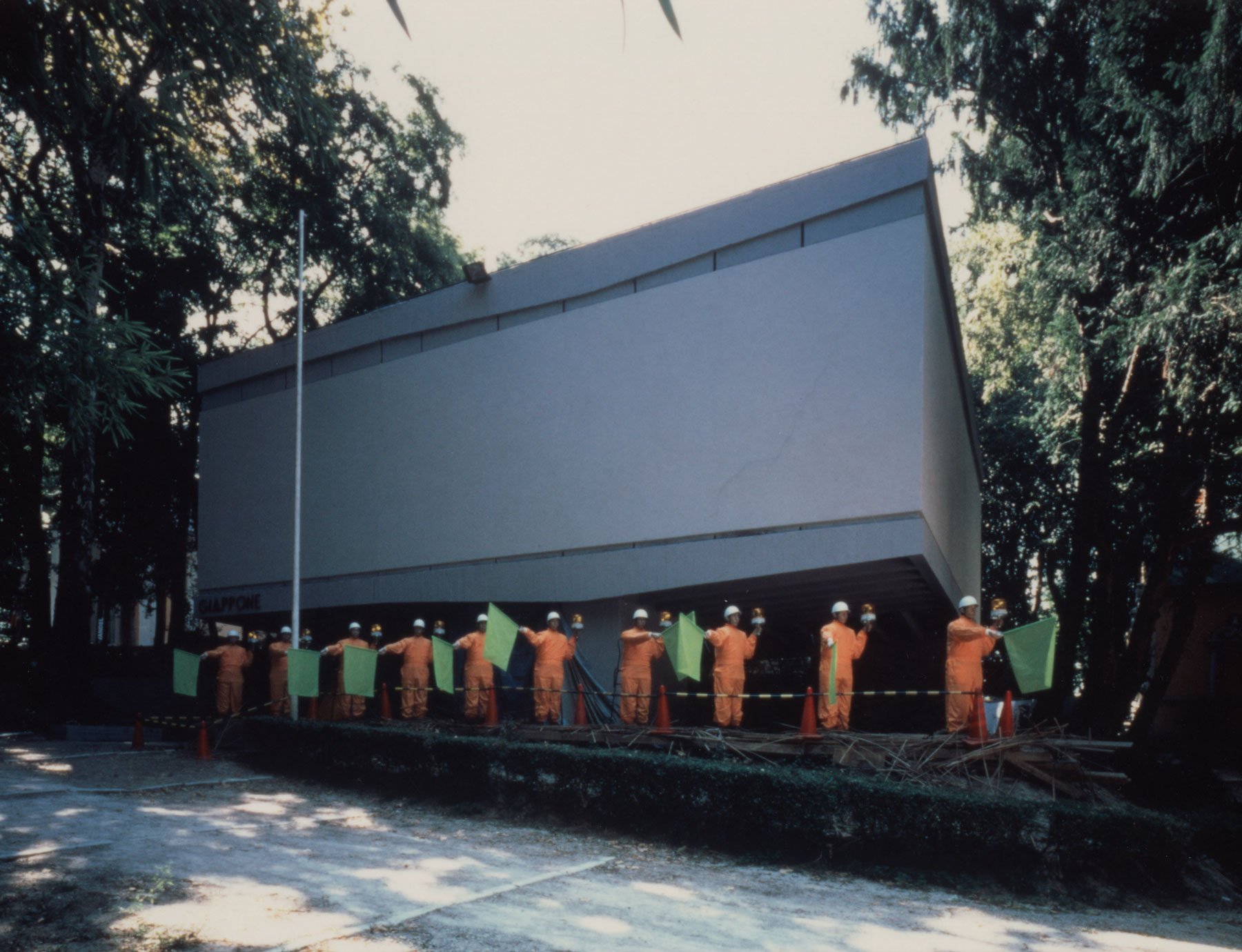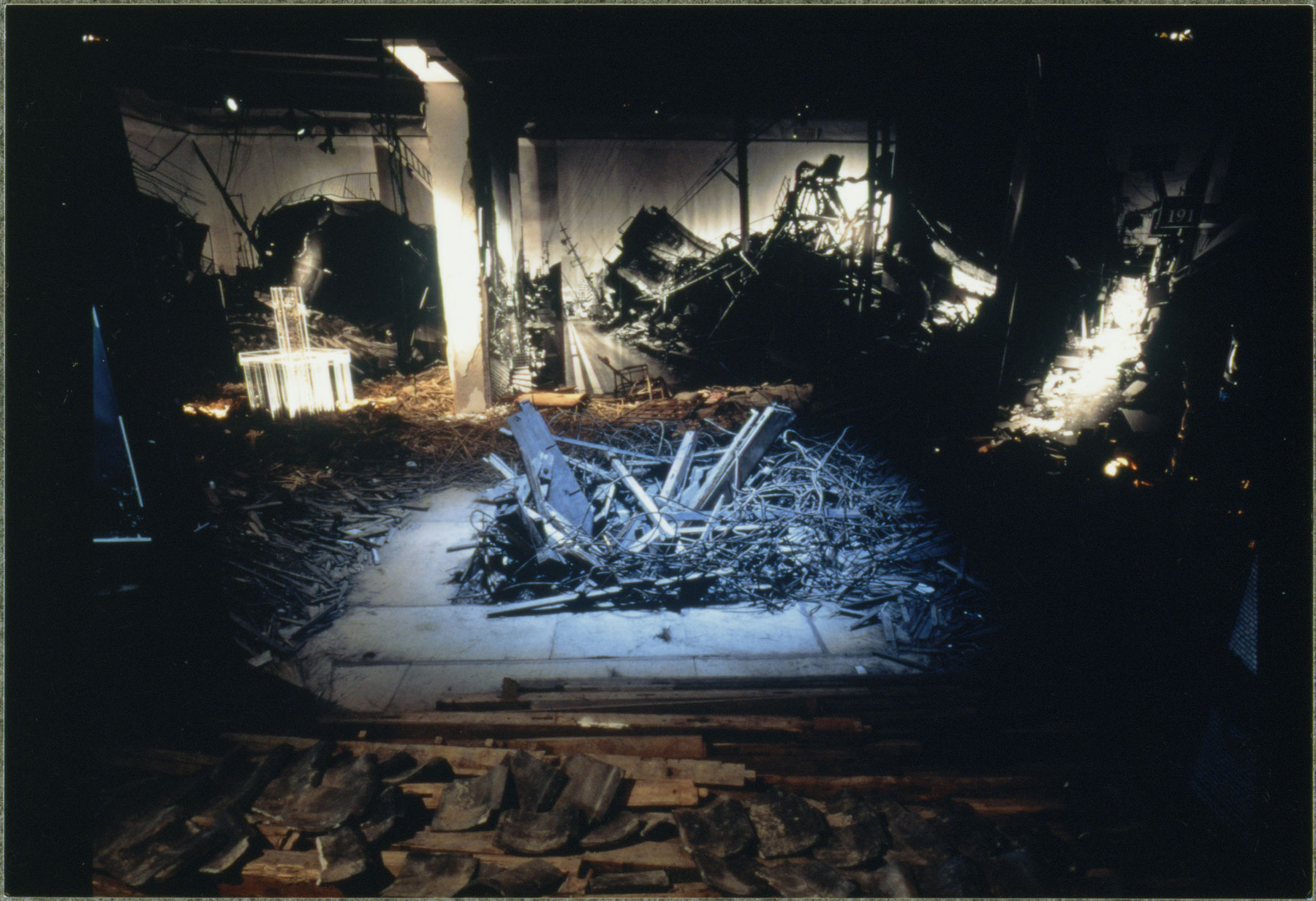 The Japan Pavilion
Theme

Fractures

Commissioner

Text

Artists

Organizer

The Japan Foundation
6th International Architecture Exhibition
La Biennale di Venezia
Theme

Sensing the Future—The Architect as Seismograph

Curator

Hans Hollein

Dates

September 15 - November 17, 1996
All texts are based on information at the time.
閉じる