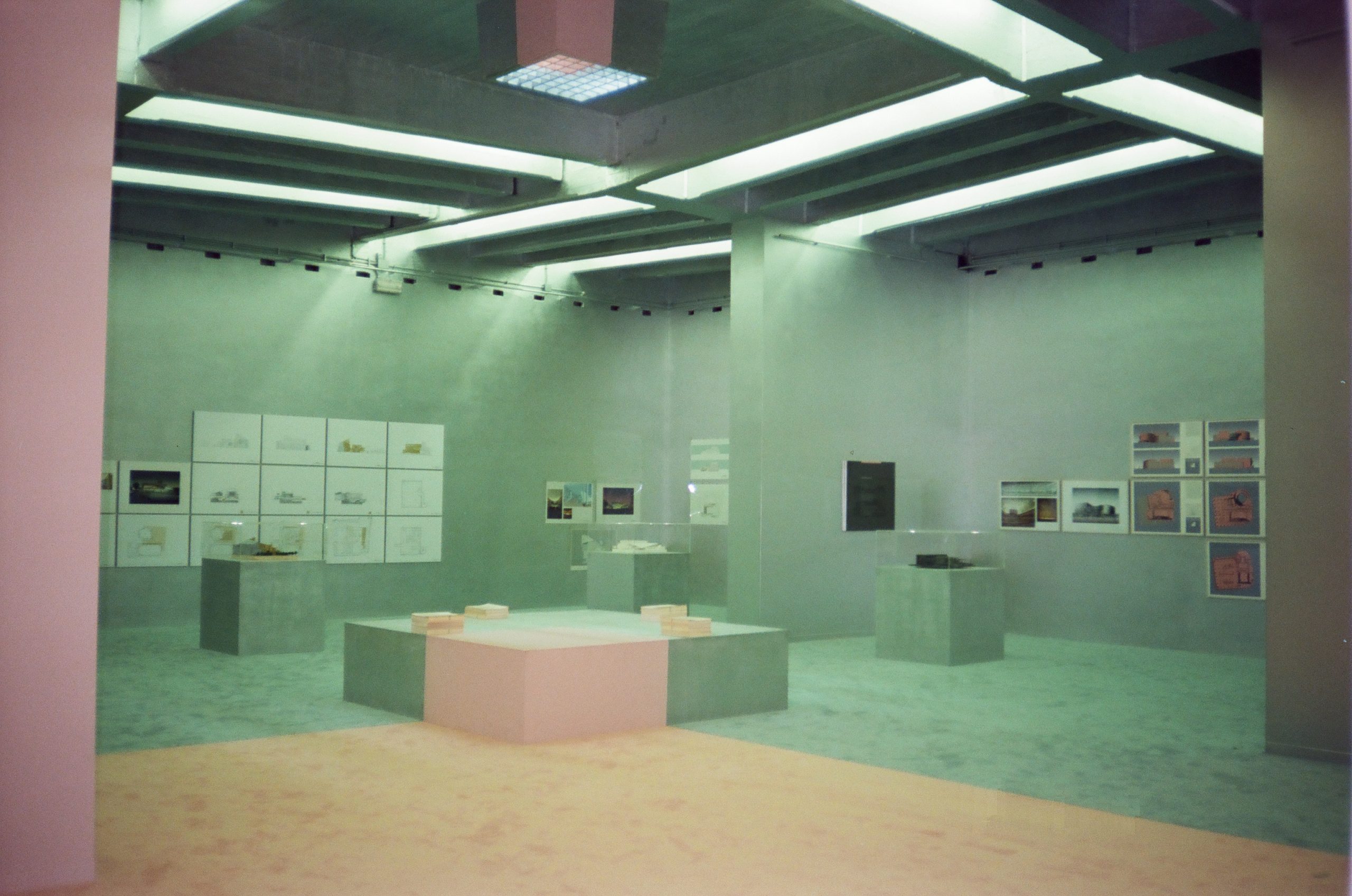 1991 5th
International Architecture Exhibition
La Biennale di Venezia
Plan for the contest of Kyoto Concert Hall
Japan began participating in the International Architecture Exhibition at the Venice Biennale that started in 1980, since its 5th installment held in 1991. Like art exhibitions, the Japan Foundation continues to play the role of the organizer of architectural exhibitions. This exhibition, which was Japan's first official participation, introduced the outline of the Kyoto Concert Hall design competition, which was actually planned as part of a project to commemorate the 1200th anniversary of the ancient capital of Heian-Kyo (present day Kyoto). Kiyoshi Kawasaki served as Commissioner, and the plans and proposals of the architects Kazuhiro Ishii, Arata Isozaki, Seizo Handa, Shin Takamatsu, and Fumihiko Maki who took part in the competition, were introduced.

Two themes were set for the competition: 1) A design that symbolized the future development of Japanese culture, and 2.) A building that is a beautiful harmony of tradition and innovation.

Maki brought his attention to the mountains surrounding Kyoto, and positioned a foyer with a magnificent view of Mt. Hiei between the large and small halls.
Takamatsu had proposed a tri-layered building. The first floor was covered with glass to establish a sense of continuity with the outside scenery, while the second floor was made of heat-resistant polycarbonate and designed in a way that allowed much natural light to enter the building. The third floor was designed with wooden louvers so as to harmonize with the surrounding greenery. Isozaki and Ishii were both inspired by the city of Kyoto, where roads intersect in a grid pattern. In other words, Isozaki proposed a foyer with a characteristic cubic lattice, while Ishii presented a design in which the entire building is covered in lattice-shaped glass. Handa drew inspiration from the Buddhist temple of Kinkakuji with its image of both splendor and tranquility, and designed the exterior of the building so that the golden-colored linear sections and areas featuring dark grey stone plates would contrast one another.

Isozaki's design had been selected at the actual competition, and Kyoto Concert Hall was completed in 1995.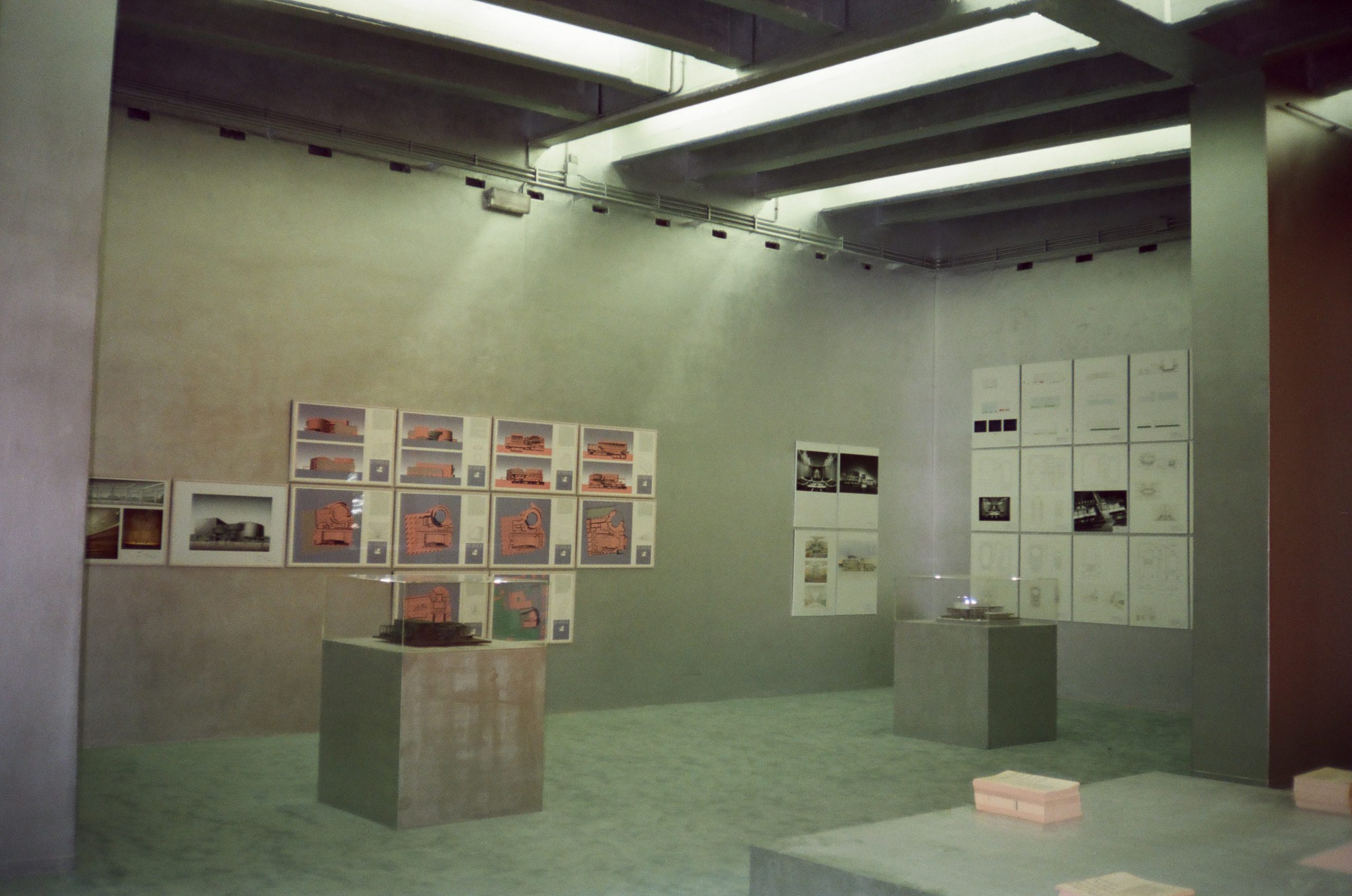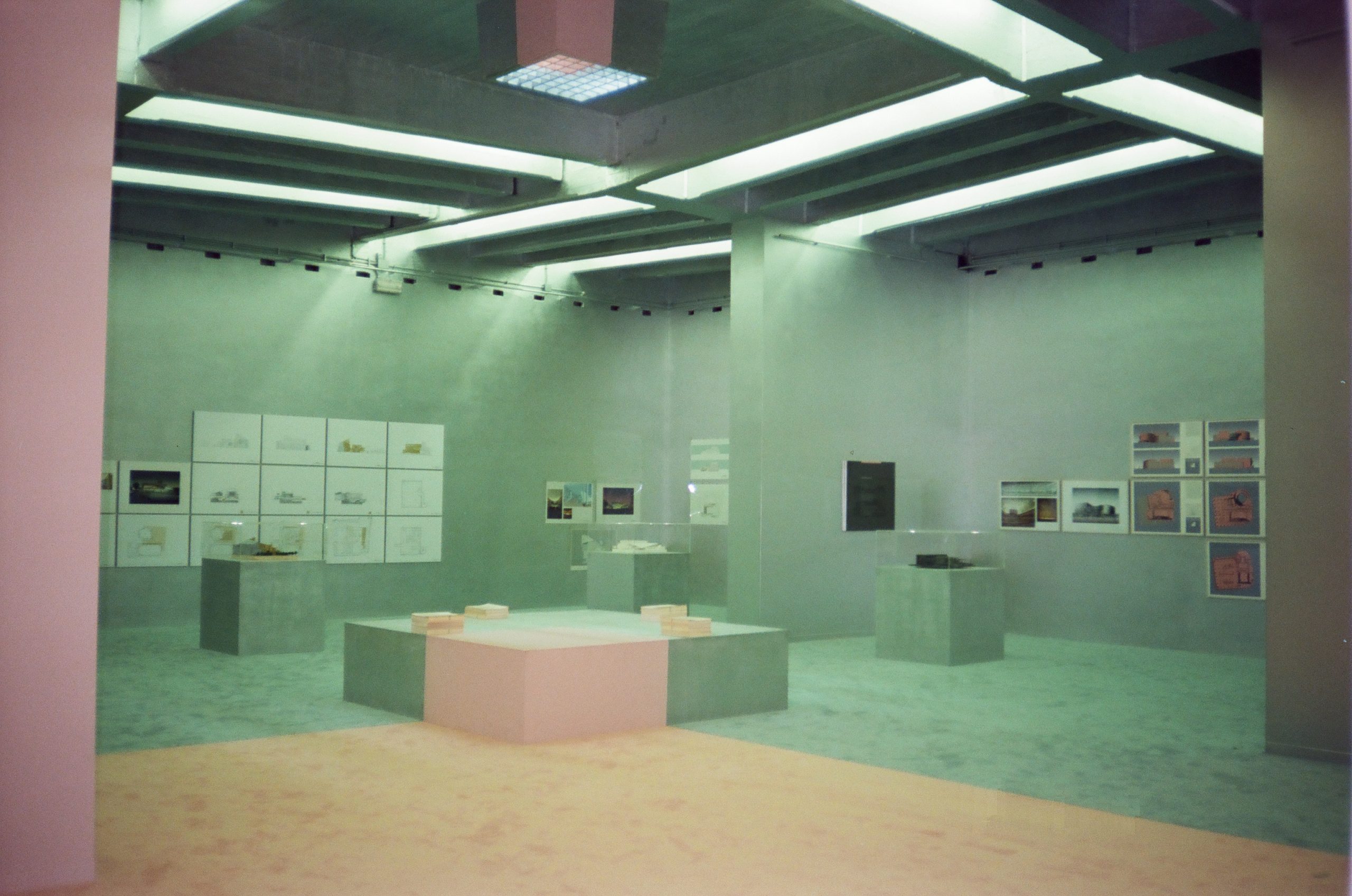 The Japan Pavilion
Theme

Plan for the contest of Kyoto Concert Hall

Commissioner

Artists

Organizer

The Japan Foundation
5th International Architecture Exhibition
La Biennale di Venezia
Theme

Forty Architects for the 90s

Curator

Francesco Dal Co

Dates

September 8 - October 6, 1991
All texts are based on information at the time.
閉じる