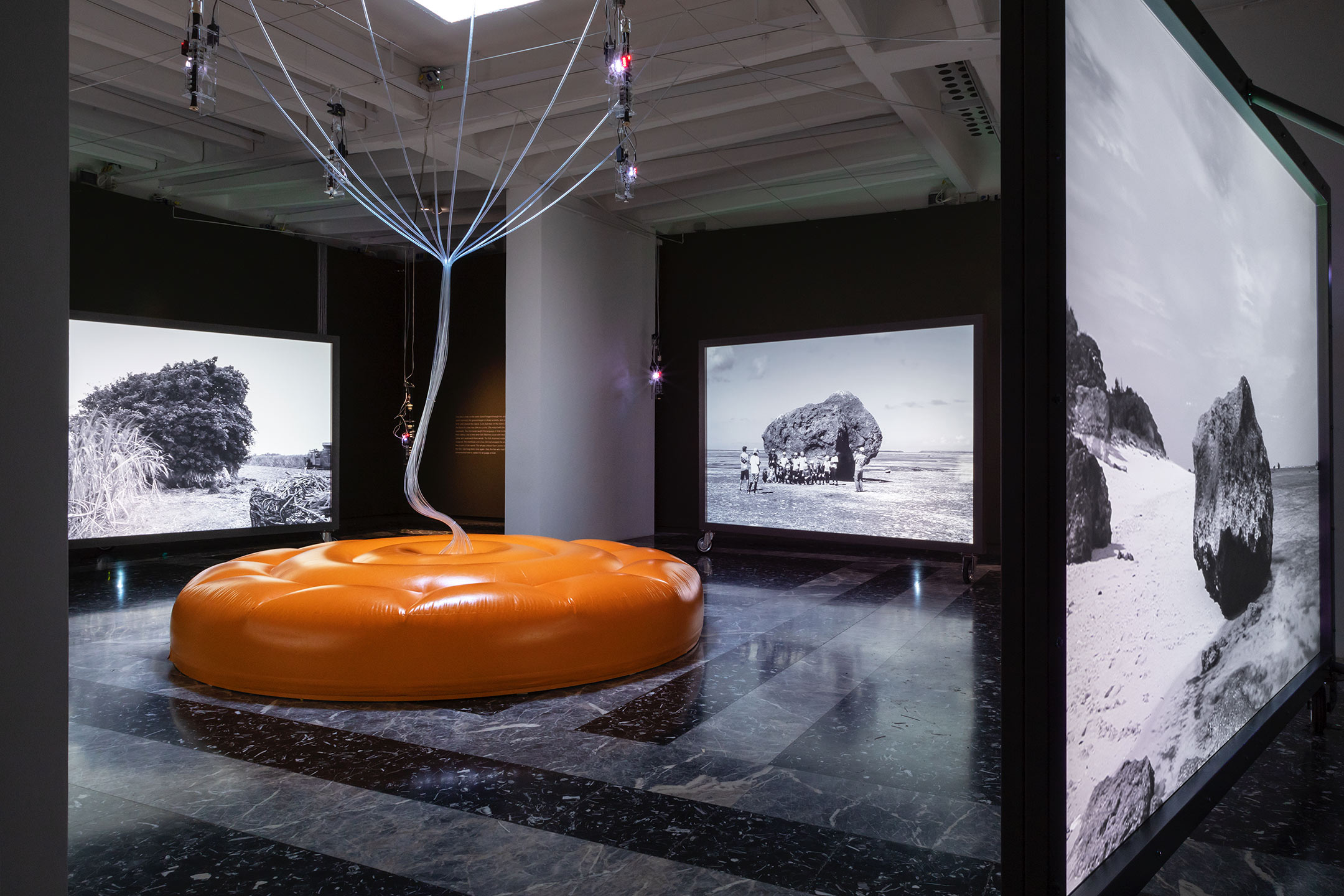 2019 58th
International Art Exhibition
La Biennale di Venezia
Curated by Hiroyuki Hattori, the exhibition at the Japan Pavilion was realized through the collaboration of four individuals –artist Motoyuki Shitamichi, composer Taro Yasuno, anthropologist Toshiaki Ishikura, and architect Fuminori Nousaku –and raised awareness towards the issue of "how and where we humans as inhabitants of the earth, should live."

A large balloon, protruding into the exhibition space from the pavilion's piloti, occupied the center of the floor, around which four screens were installed. Projected on these screens was video footage of Shitamichi's series of "Tsunami Boulder", which he had continued to document for several years in the islands of Okinawa. Tsunami boulders are large stones carried ashore from the depths of the sea by the power of the tsunamis. A record of natural disasters while simultaneously preserving people's memories, tsunami boulders also become habitats for living creatures, creating a unique landscape in which nature and culture coalesce.
What intermittently echoes throughout the venue is Yasuno's "Zombie Music". When visitors sit on the balloon, air is carried to the recorder flutes installed within the building. Ishikura wrote a new mythological story that referenced common tsunami-related folktales and mythological stories inherited across Asia, while Nousaku's design connected each of these distinct, dissimilar artworks with each other to establish a responsive relationship between them and the architecture, forming and integral experience of the space.

As the distortion of society brought about by capitalism and the enormous impact of human activities on the global environment become increasing issues of concern, the exhibition at the Japan Pavilion became a place to question the relationship between human beings and natural disasters, human beings and the earth, through the combination of video, music and text.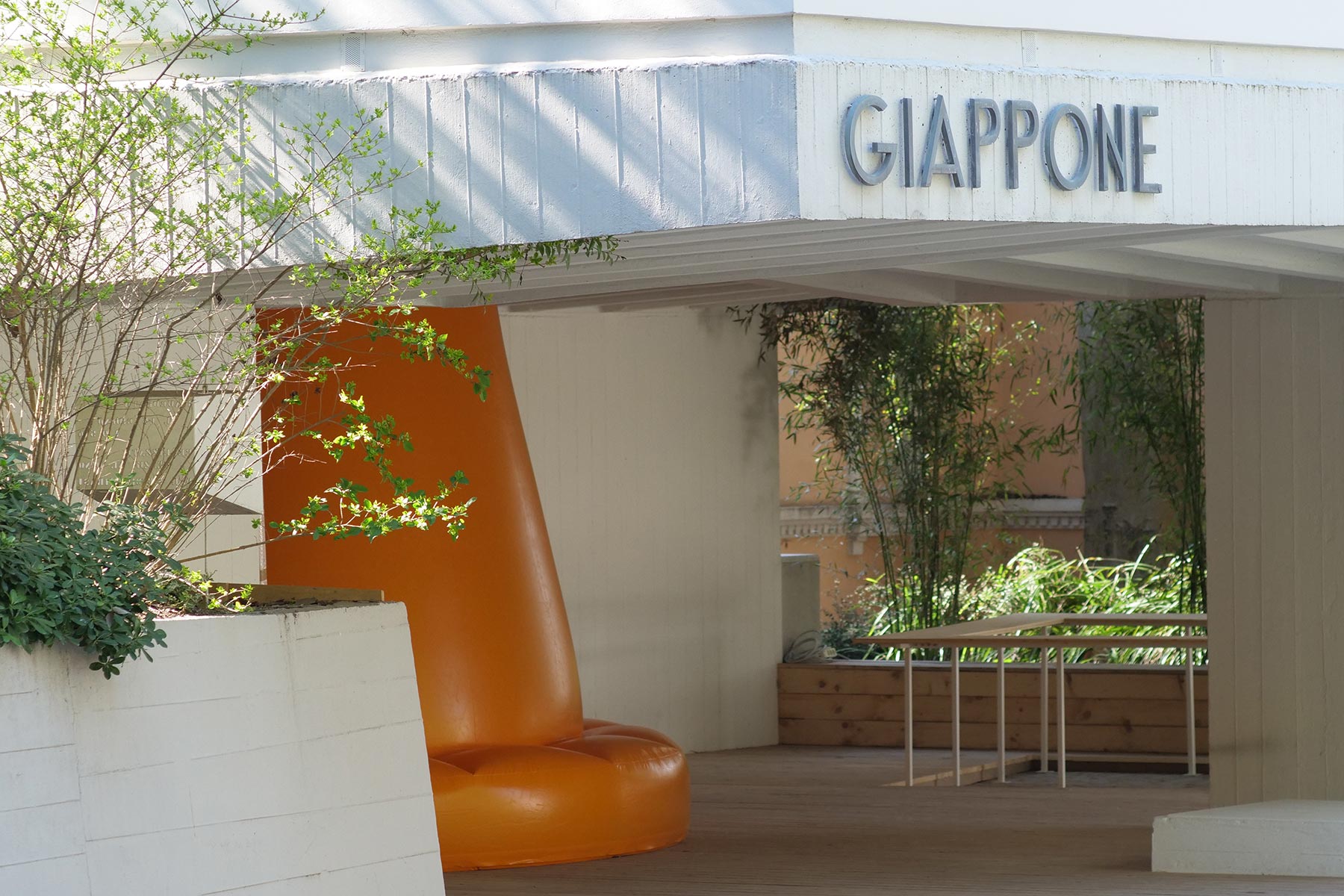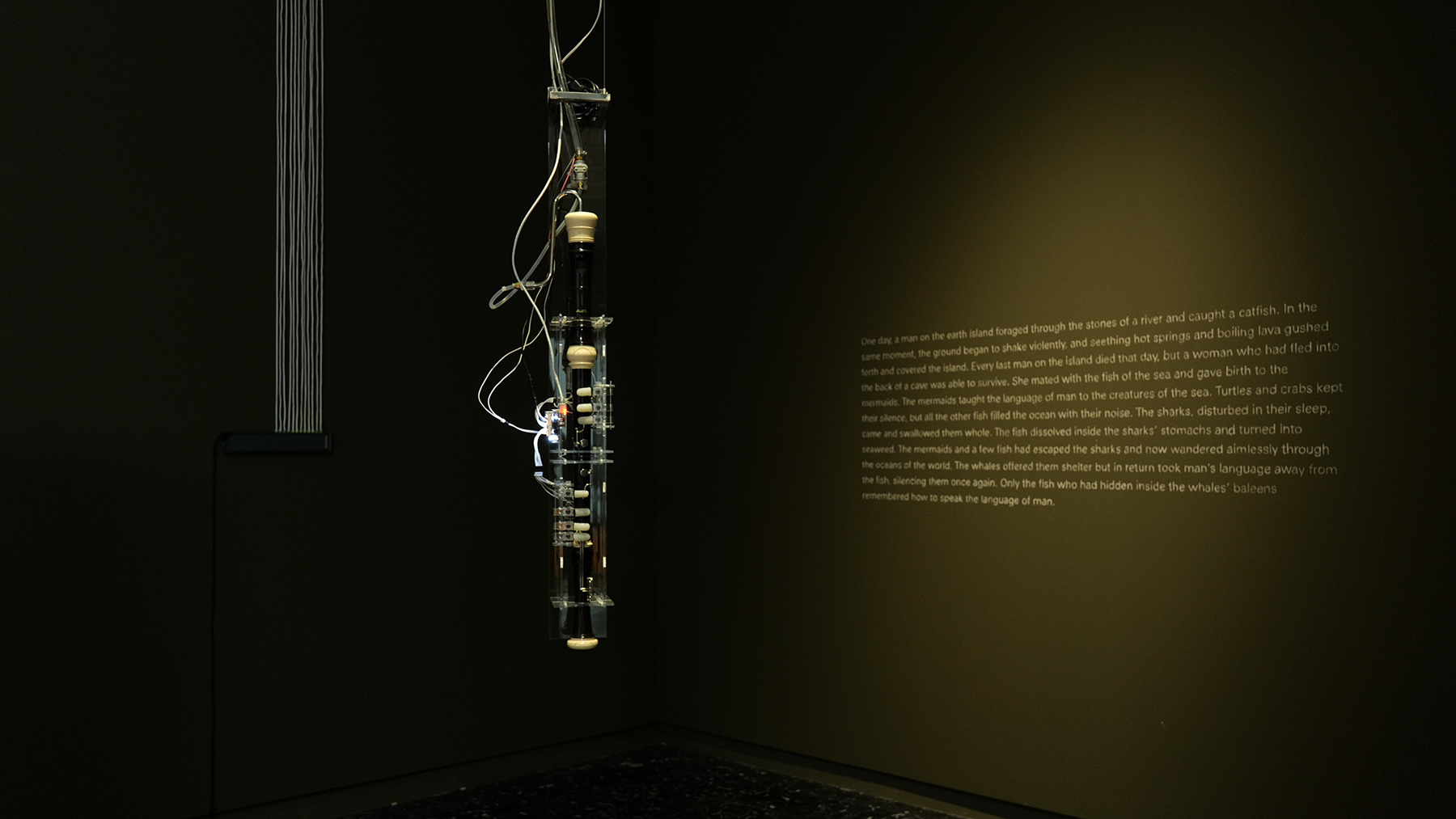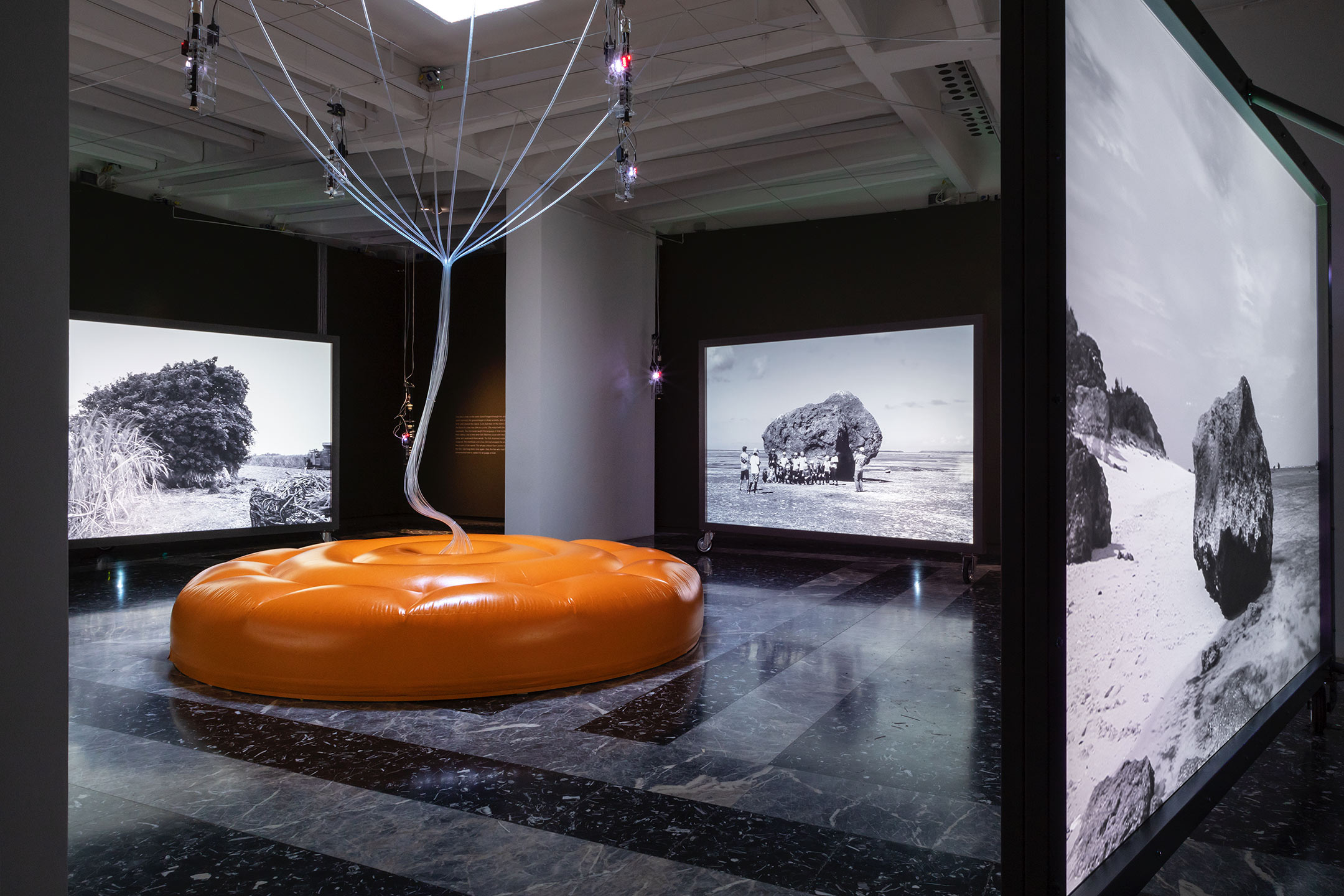 The Japan Pavilion
Title

Cosmo-Eggs

Artists

Curator

Text

Organizer

The Japan Foundation

Special Support

Ishibashi Foundation

Related Links
58th International Art Exhibition
La Biennale di Venezia
Theme

May You Live In Interesting Times

Curator

Ralph Rugoff

Dates

May 11 - November 24, 2019
All texts are based on information at the time.