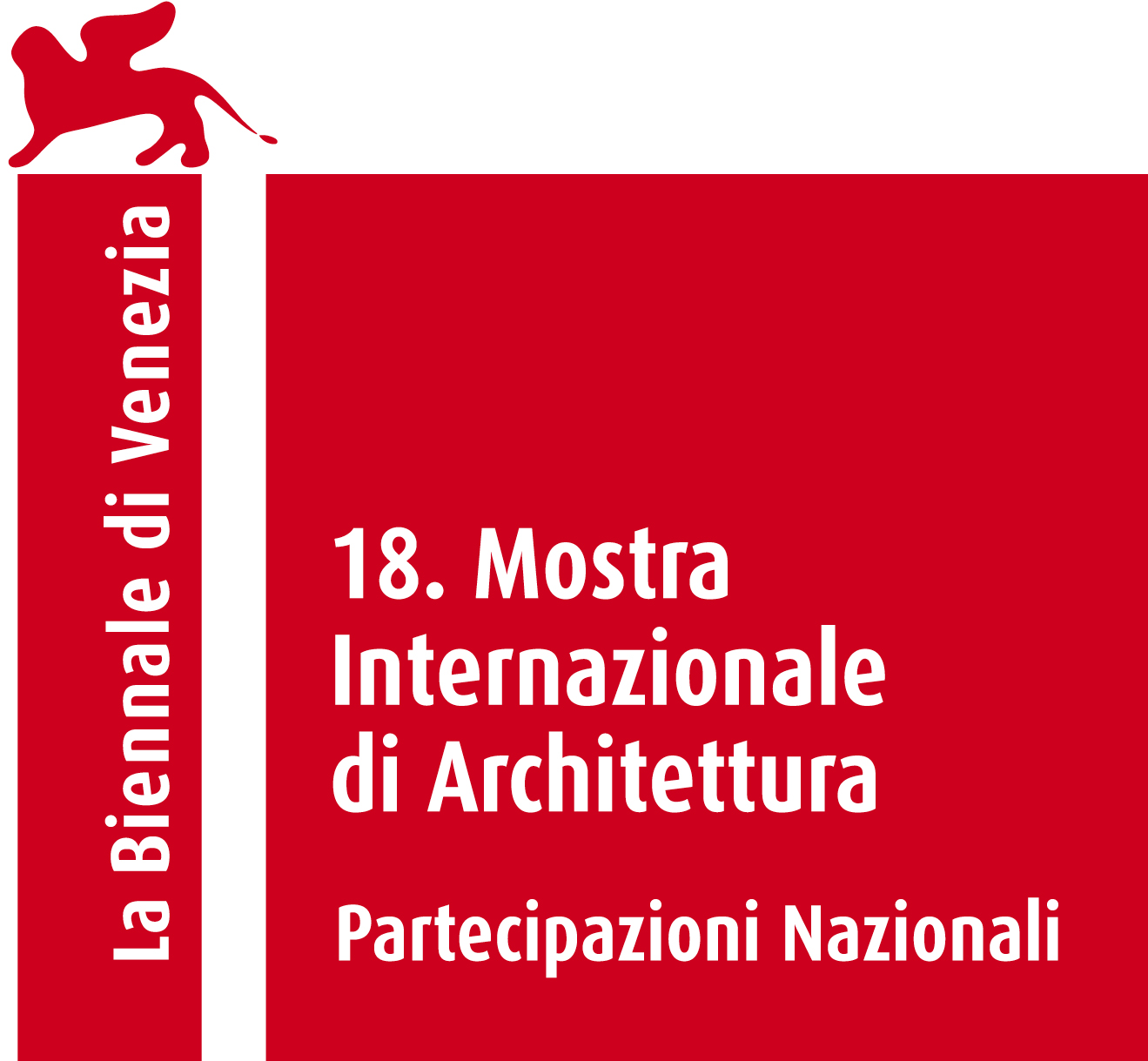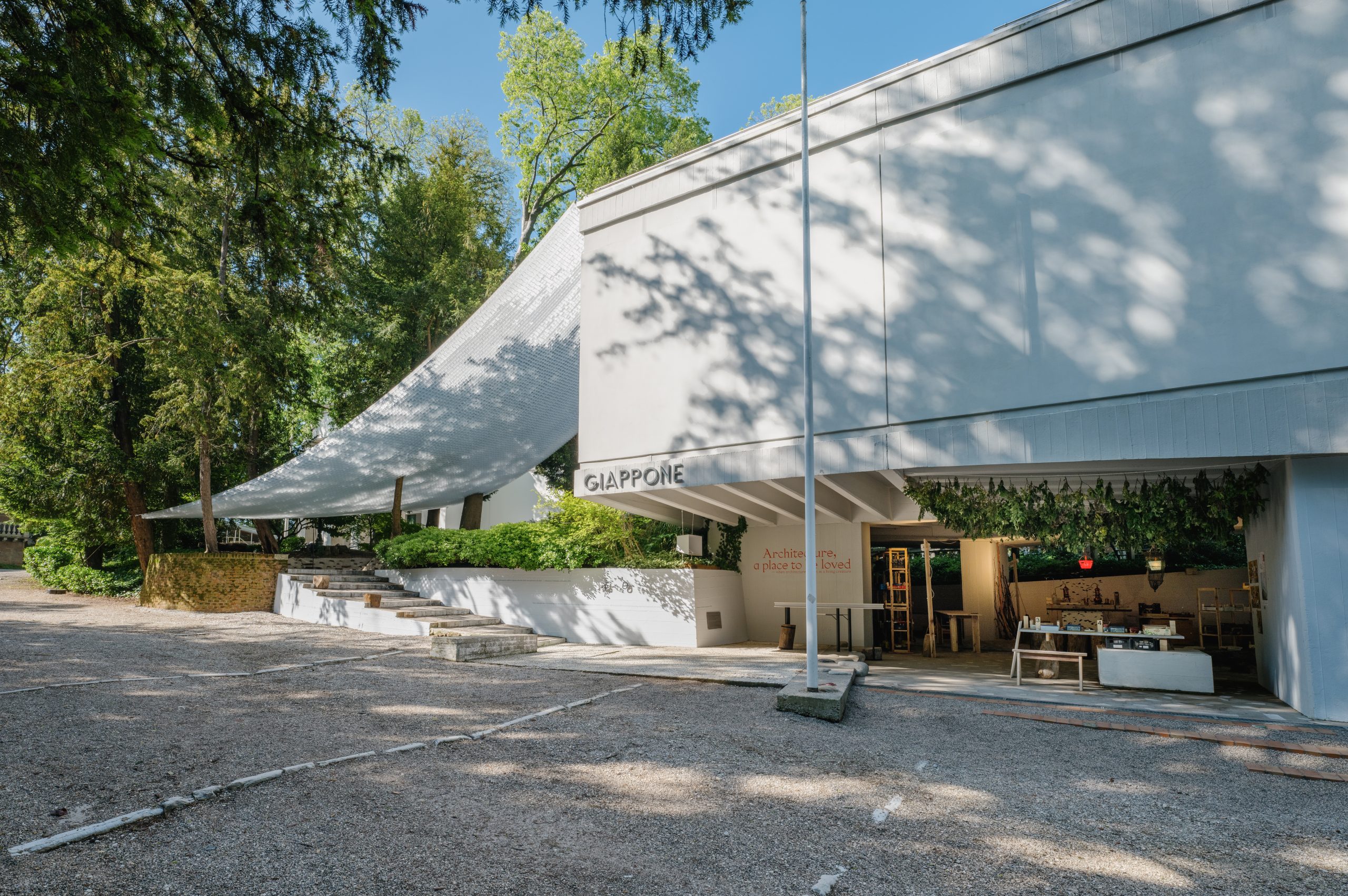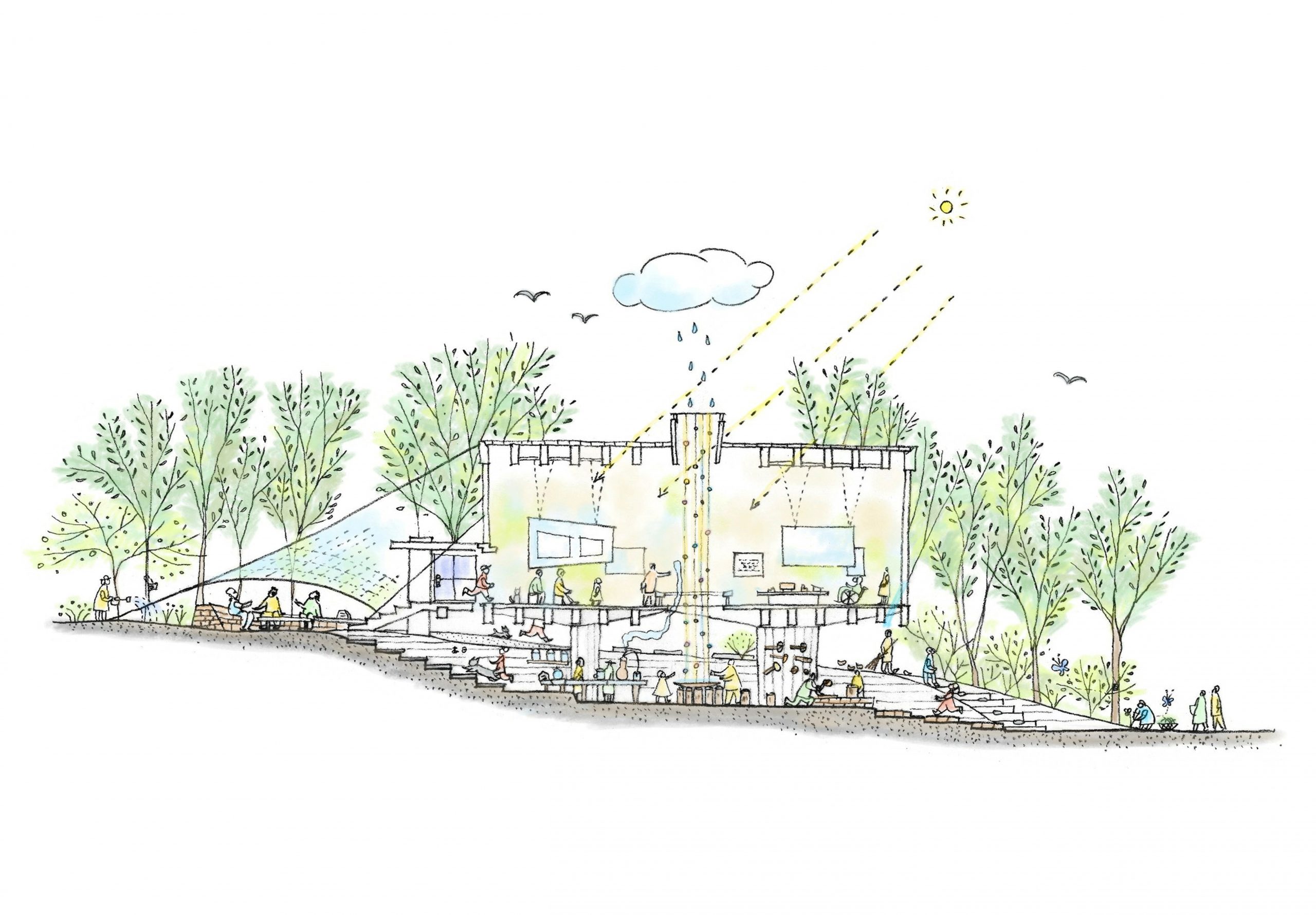 Current Exhibition
2023 18th
International Architecture Exhibition
La Biennale di Venezia
Architecture, a place to be loved — when architecture is seen as a living creature
Curator Maki Onishi and Deputy Curator Yuki Hyakuda are organizing the Japan Pavilion exhibition under the theme "Architecture, a place to be loved — when architecture is seen as a living creature." In thinking of architecture as a place to be loved, they go beyond the idea of architecture as a building or independent unit of hardware. A place to be loved is made possible when architecture includes its engraved memories and stories and embodies the scenery behind and the activities that took place, enabling the architecture to take on a broader meaning.

This is a theme that has informed Onishi and Hyakuda's work over the years in their collaboration. Through this exhibition, they are creating a practical expression of the theme in an actual place, the Japan Pavilion designed by Takamasa Yoshizaka for La Biennale di Venezia, in conjunction with Tomomi Tada, Editor and Yuma Harada, designer as members of Curatorial Team.
The exhibition team consists of people with many different specialisms. Together, they will work with textiles, ceramics, and resources such as scrap wood from Venice to realize the theme at the Japan Pavilion. The spatial experience that emerges invites visitors to think about the potential of architecture as a place to be loved.

Nurturing and taking care of the Japan Pavilion as a living creature is also part of the exhibition concept. During the exhibition period, a range of workshops, talk sessions and other events will put that into practice.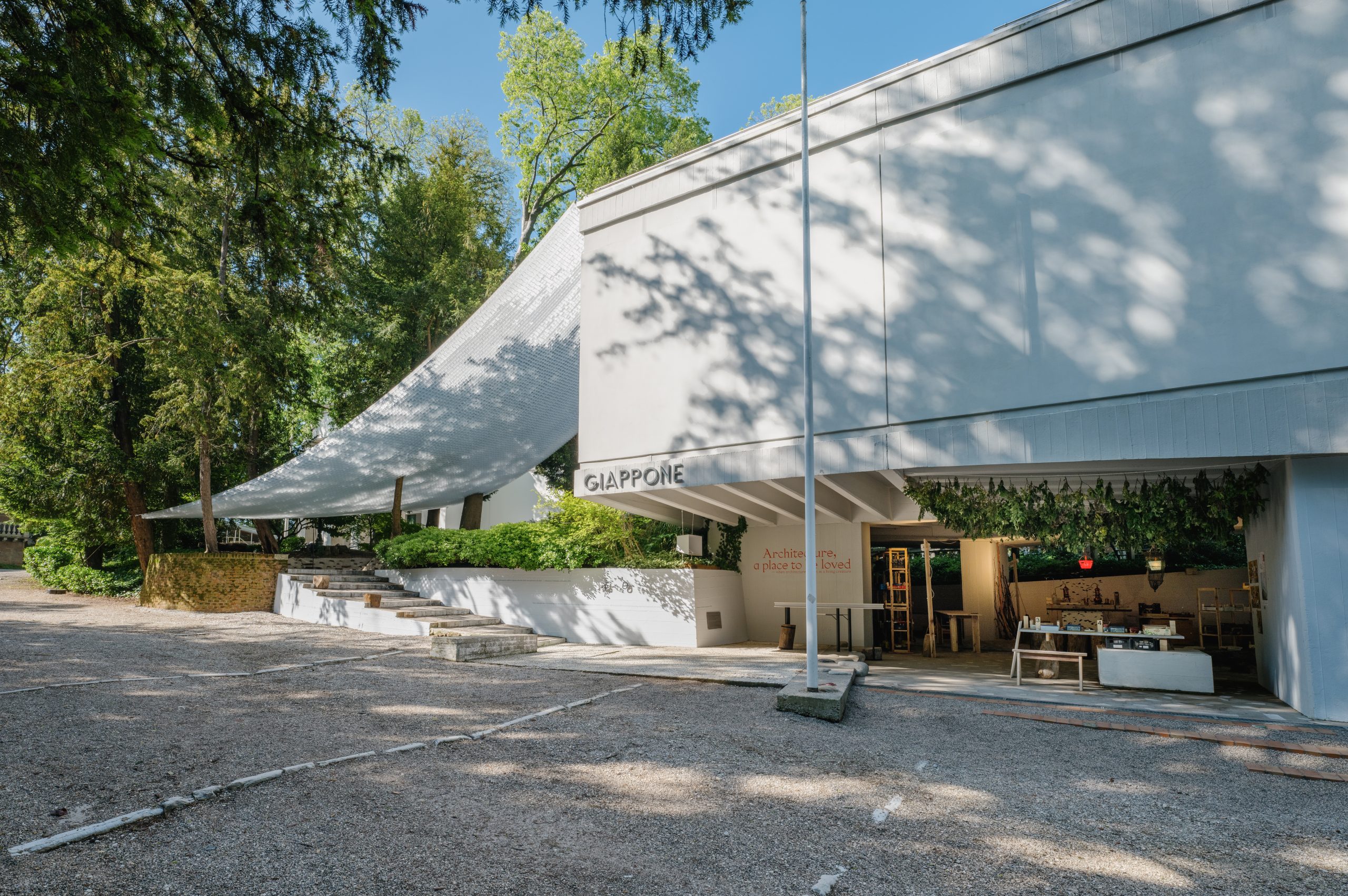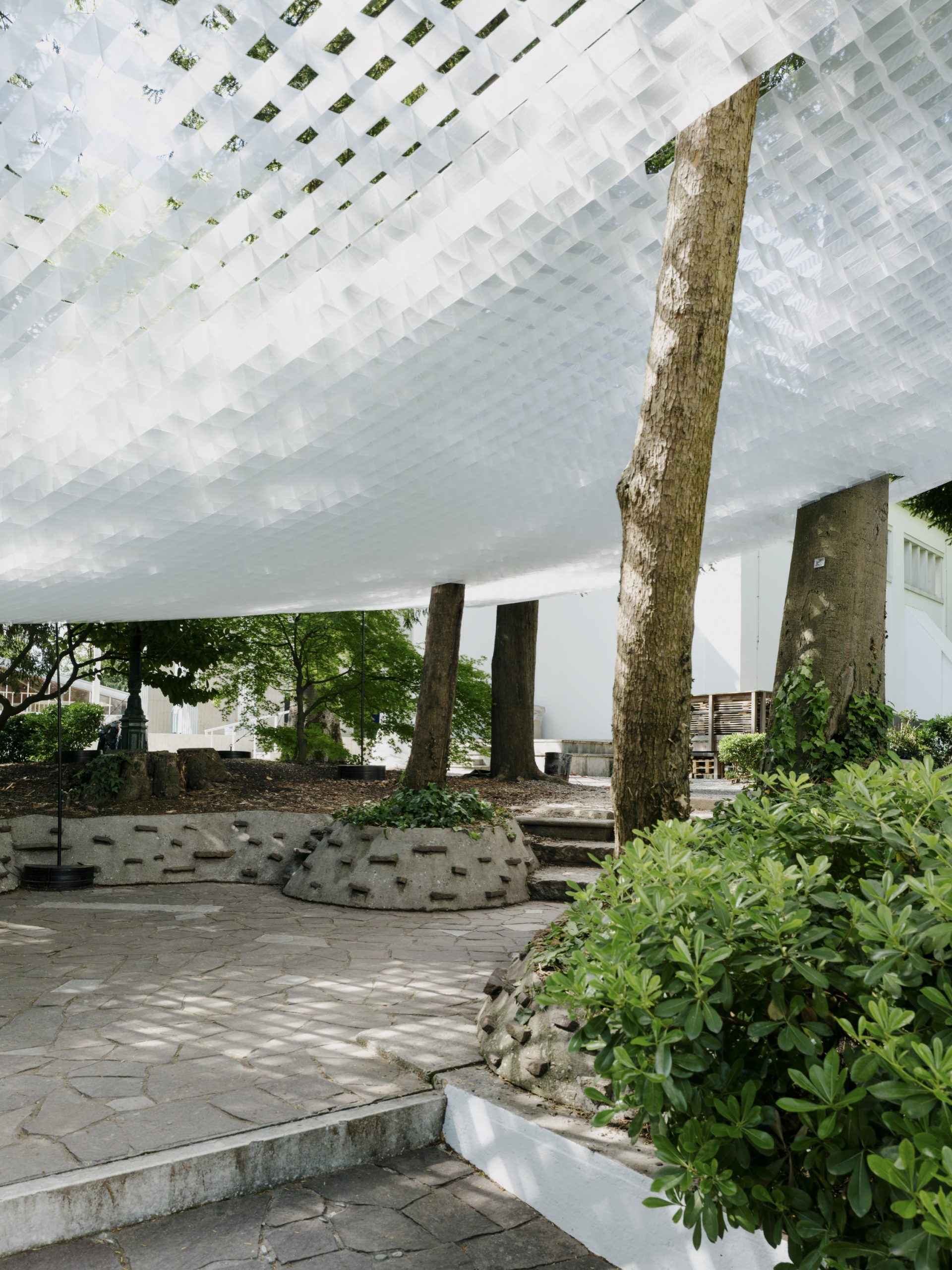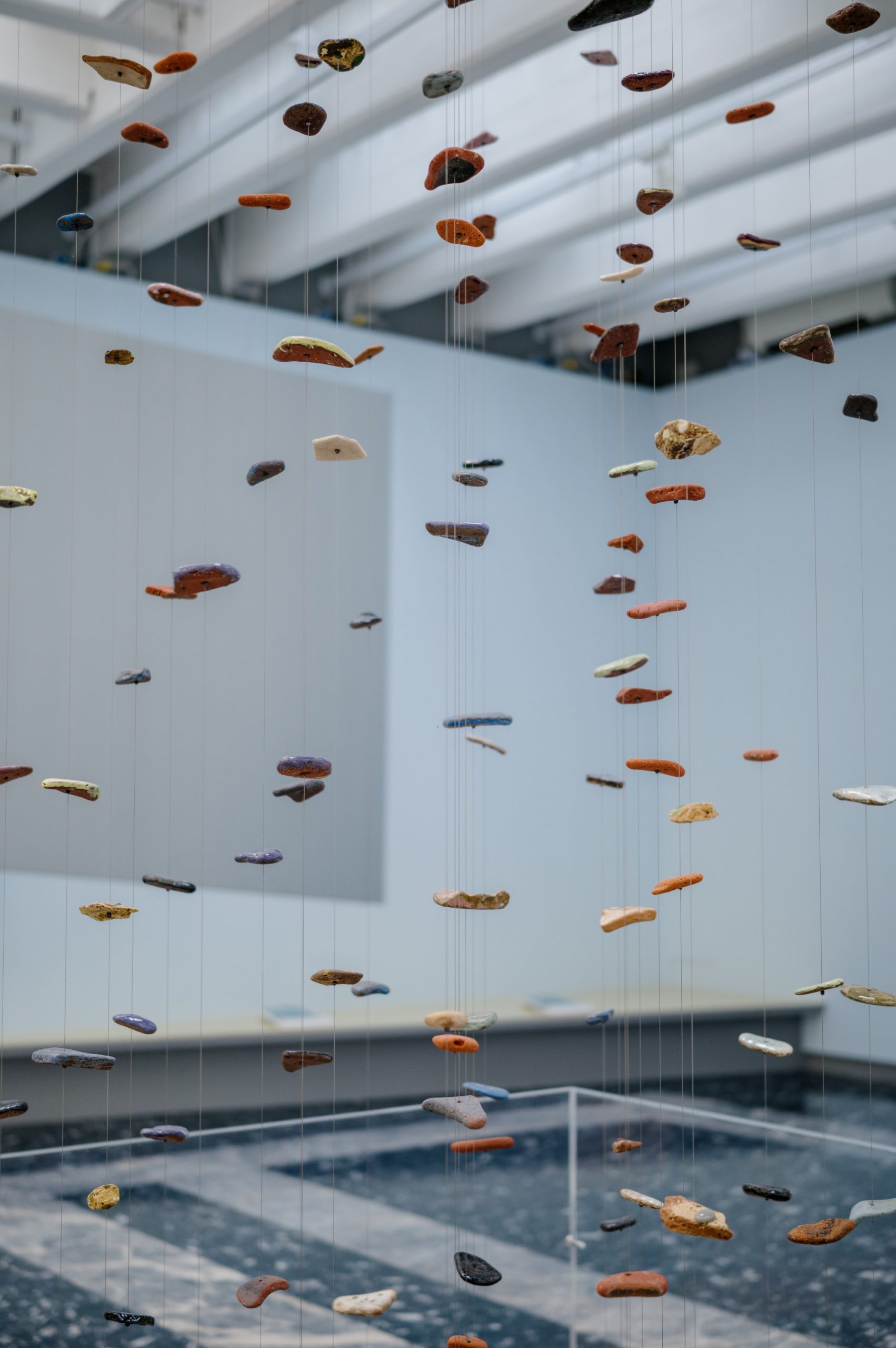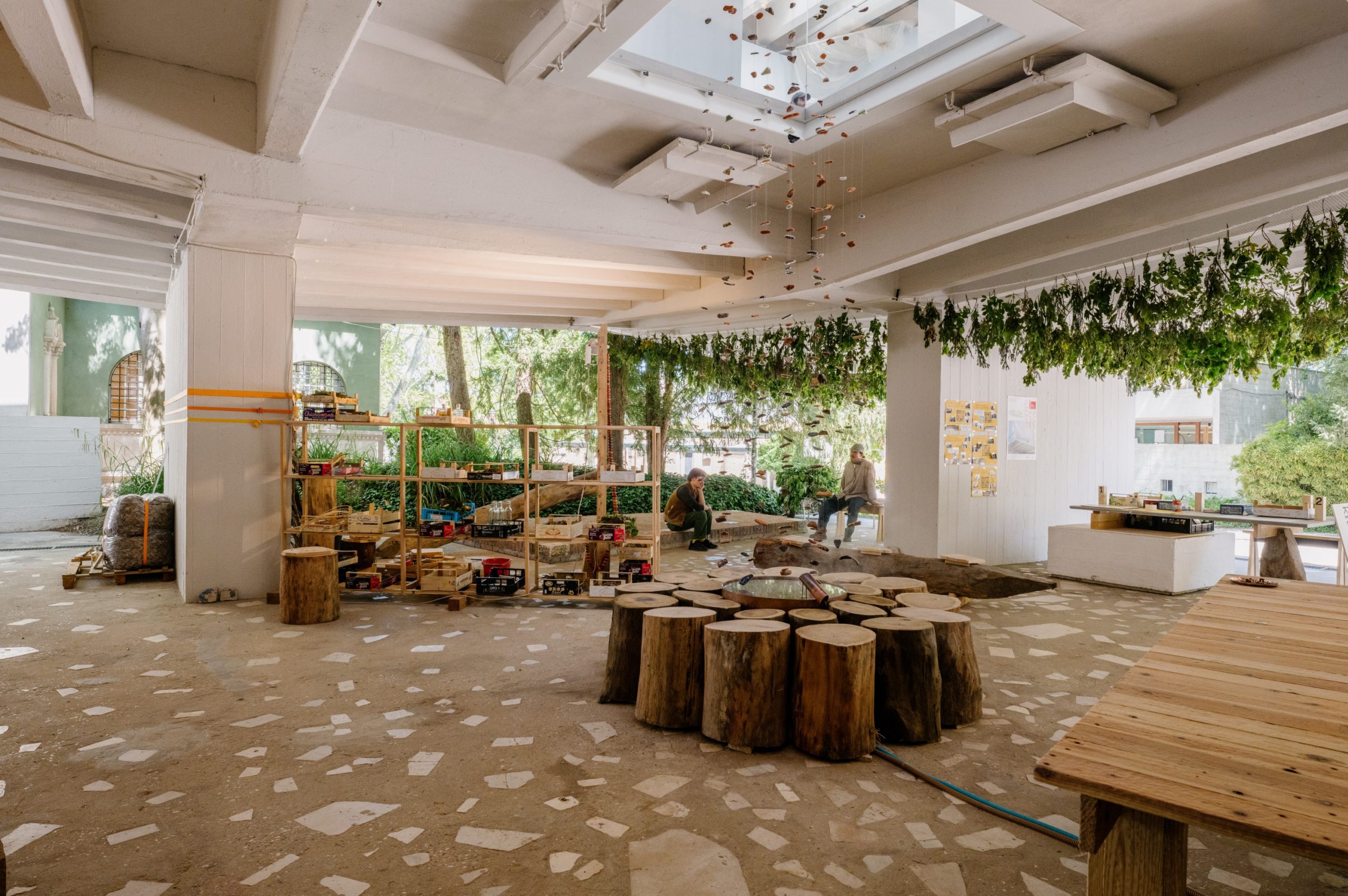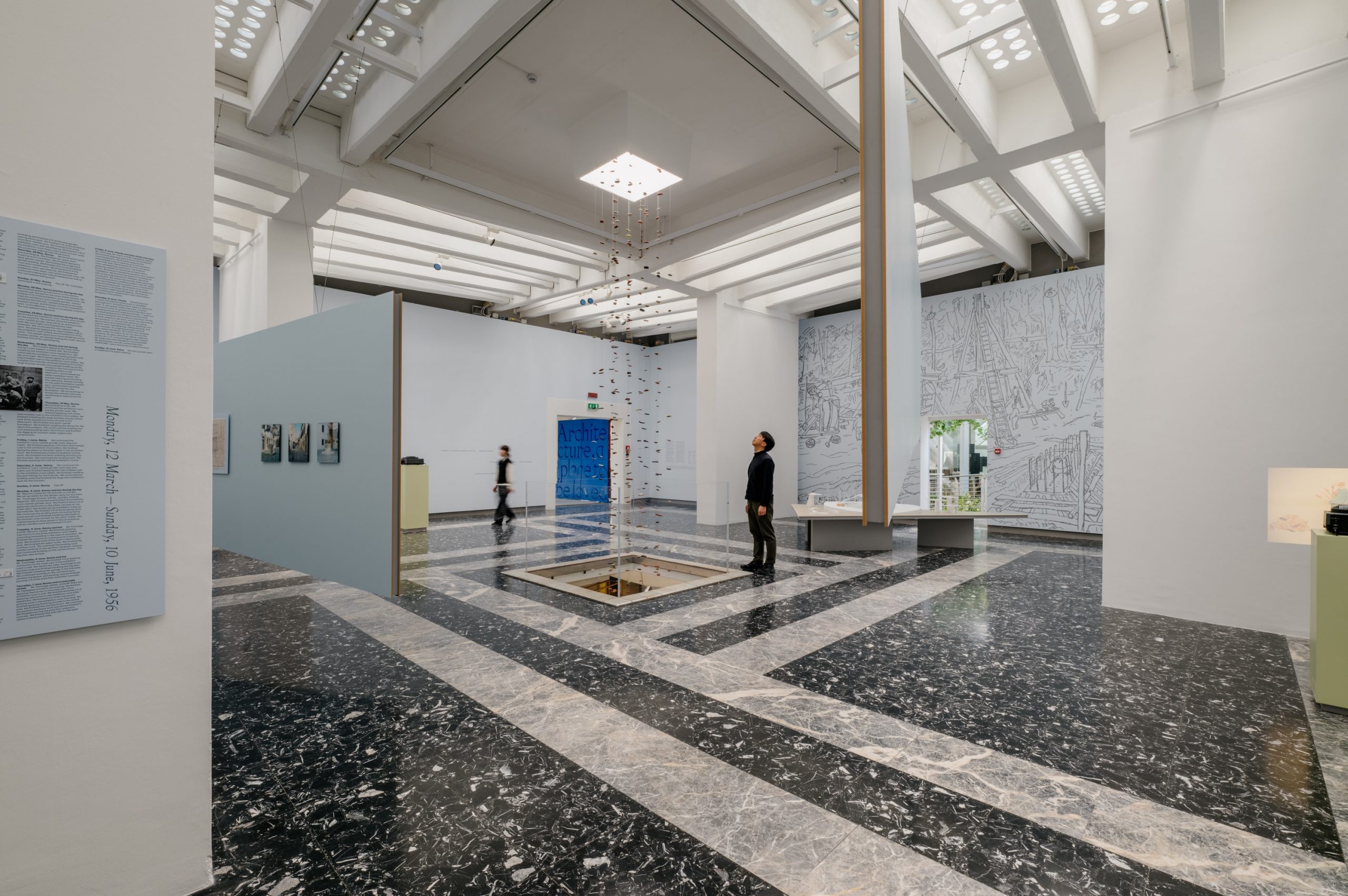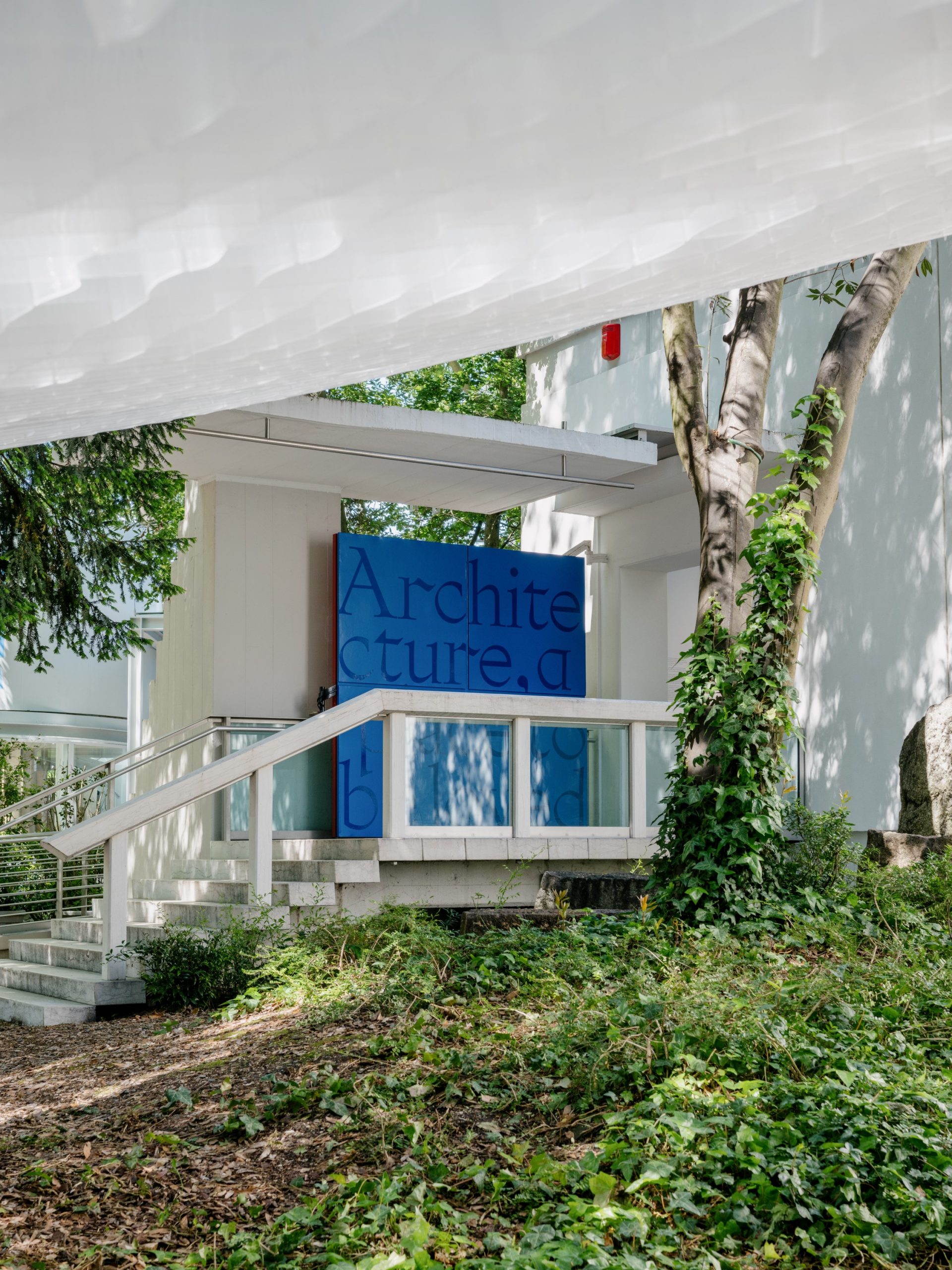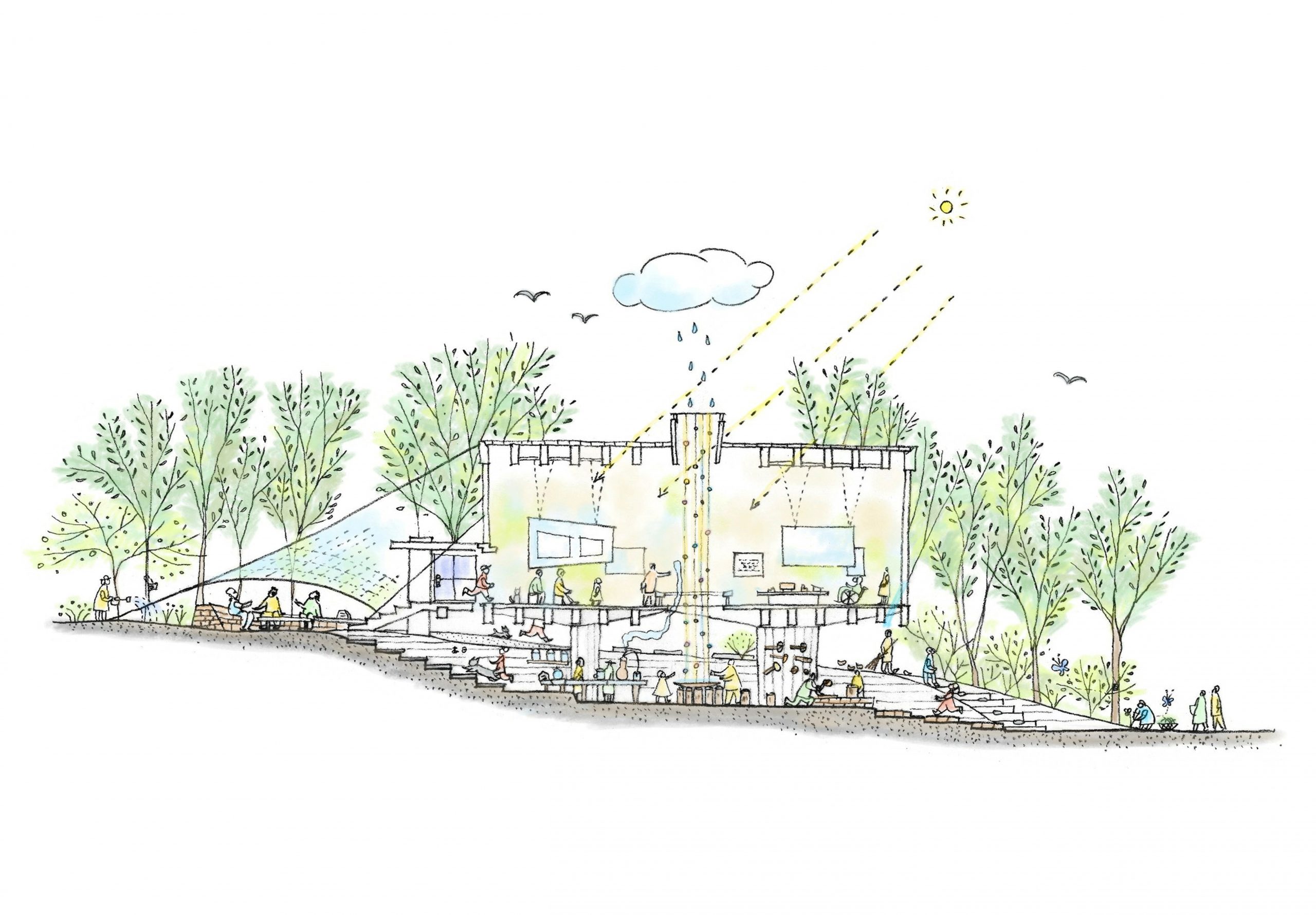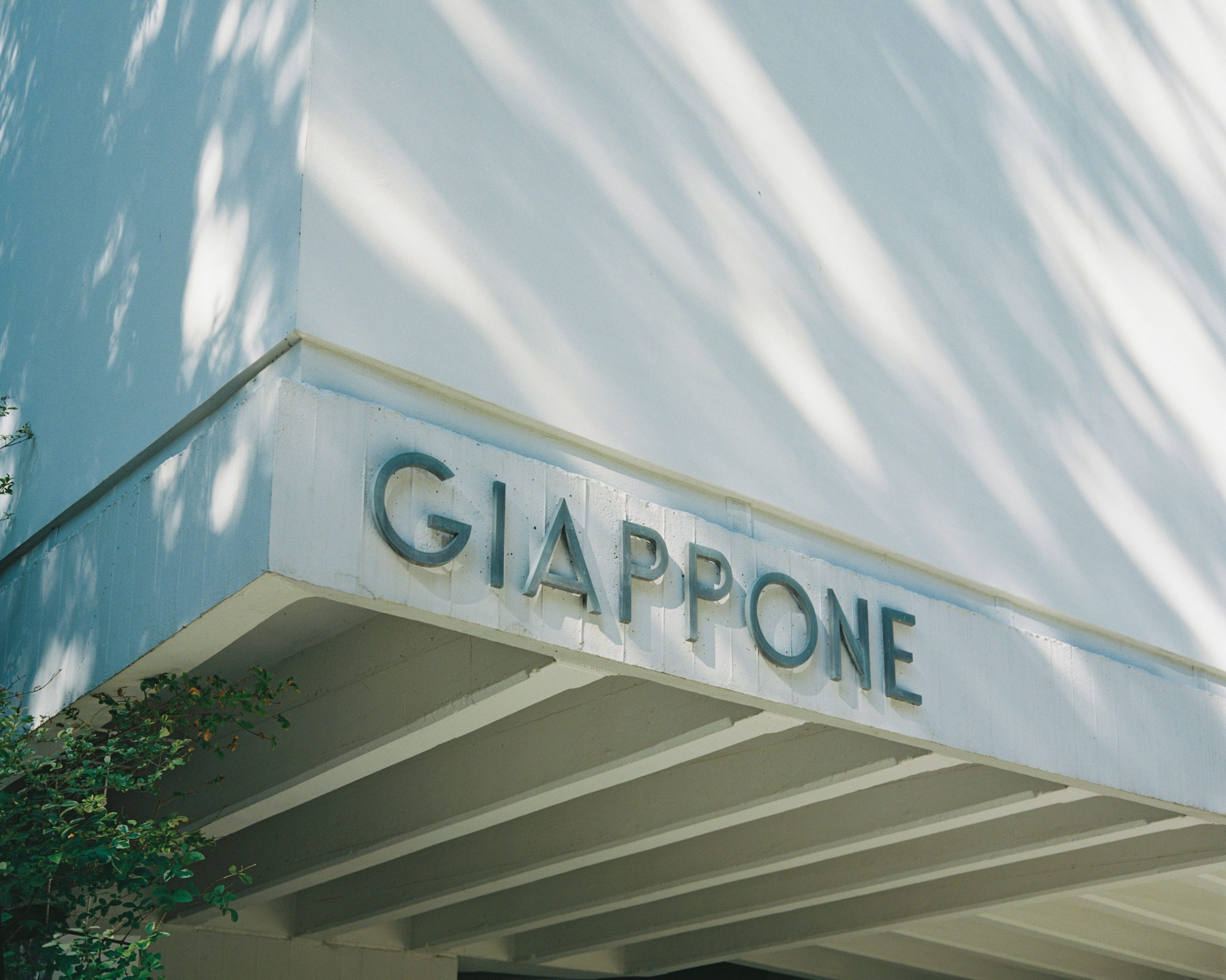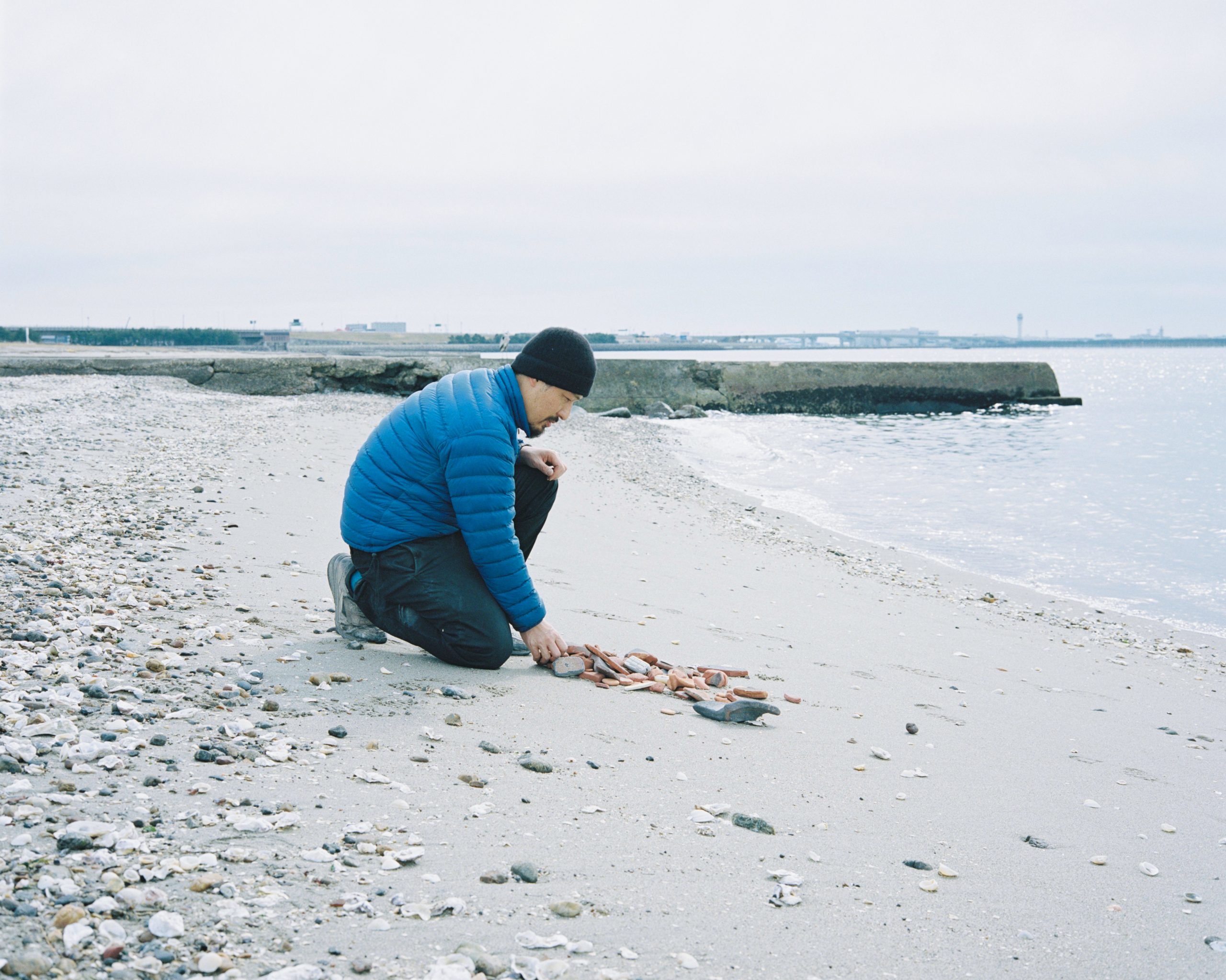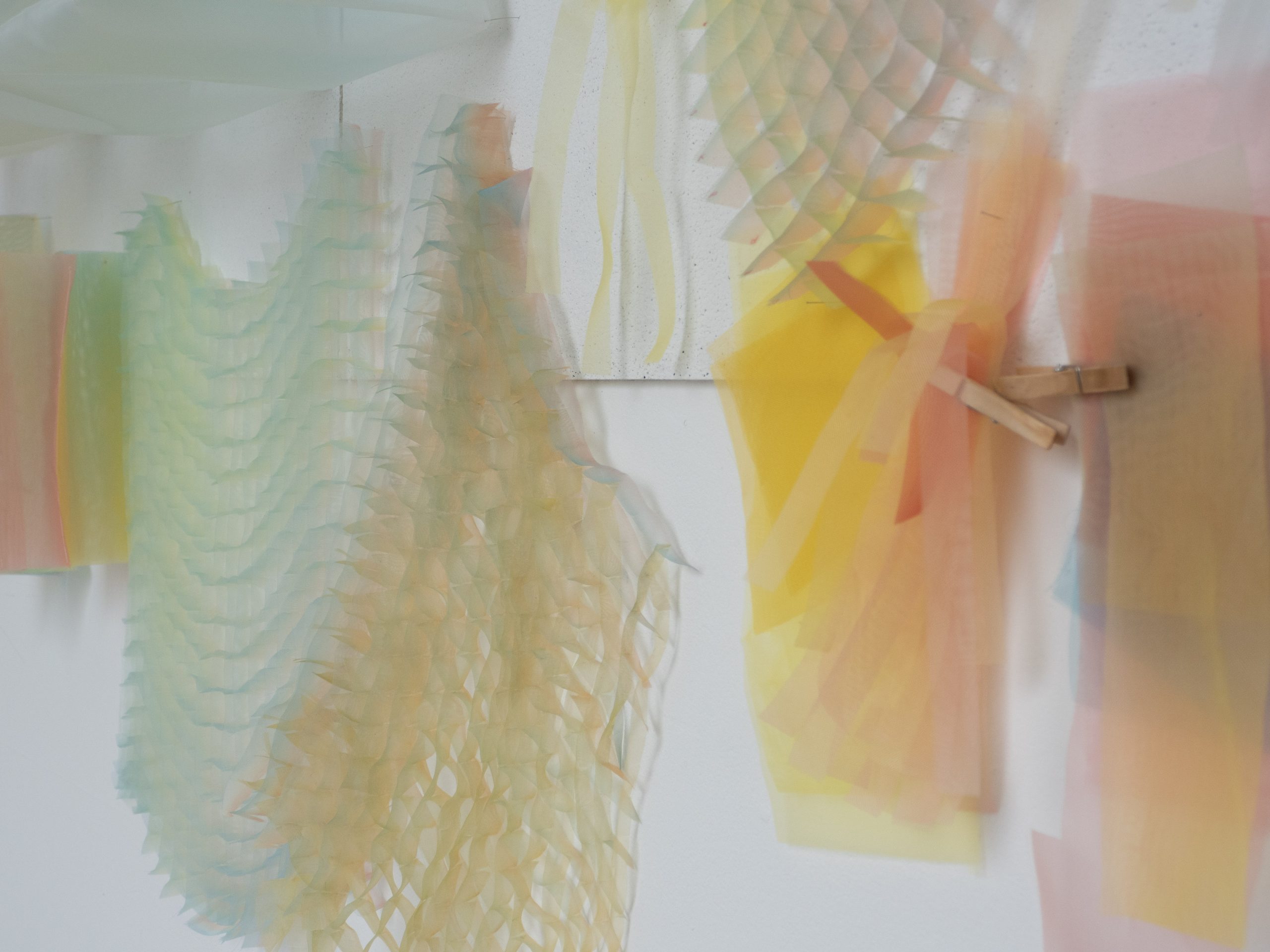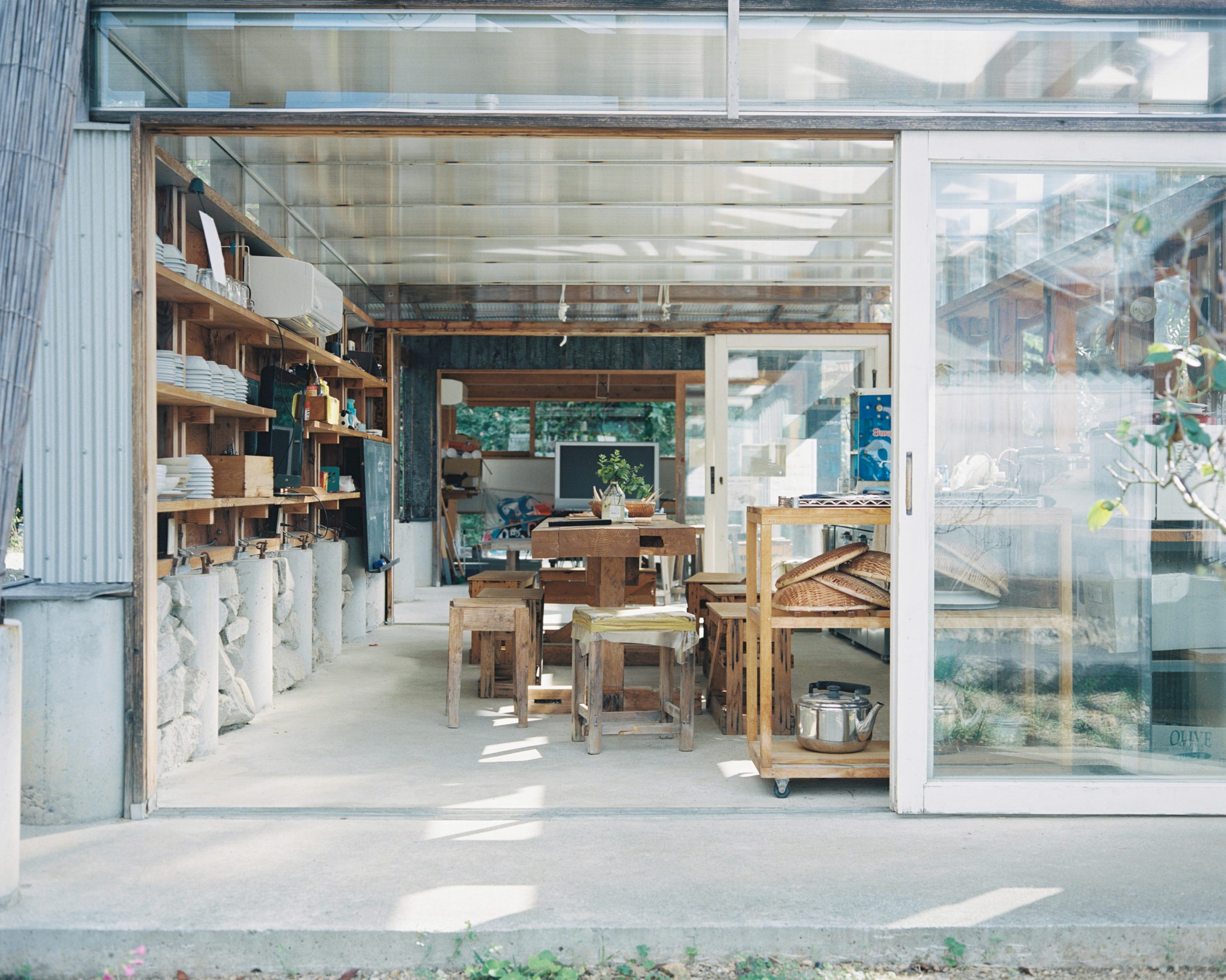 The Japan Pavilion
Theme

Architecture, a place to be loved — when architecture is seen as a living creature

Curatorial team

Maki Onishi

(Architect)

| Yuki Hyakuda

(Architect)

| Yuma Harada

(Designer)

| Tomomi Tada

(Editor)

Exhibitors

dot architects (Toshikatsu Ienari, Wataru Doi, Ai Ikeda, Keiko Miyachi)

(Architects)

| Akane Moriyama

(Textile Designer, Artist)

| Futoshi Mizuno

(Architect, Ceramic Designer/Manufacturer)

Exhibition Designers

o+h (Shiho Eika, Makoto Furusawa, Kotaro Igo, Satoshi Maemoto)

Editors

MUESUM (Dai Nagae, Chiaki Hanyu)

Designers

UMA/design farm (Megumi Takahashi, Yuka Tsuda)

Collaborators

André Raimundo | Asami Hashimoto | Atelier Tuareg (Yuji Okazaki) | Dept.(Makoto Nakamura) | Good Job! Center KASHIBA | Julia Li | KASAHARA HOSOHABA ORIMONO (Naoki Kasahara, Hideki Iyoda) | Lighter but Heavier (Hiroshi Katayama) | MIZUNO SEITOEN CO., LTD. (Yoshioki Mizuno) | MIZUNO SEITOEN LAB. (Kazuki Imai) | moogabooga (Makoto Takano, Ayako Oda) | OWASHI TAPE (Yoshiyasu Owashi) | Ryohei Yoshiyuki to Job (Ryohei Yoshiyuki) | Shiho Shibagaki | SHINKO INDUSTRY CO., LTD (Masanobu Ito, Atsushi Yokoyama, Yasuhiro Matsuda, Takashi Kato, Nguyen Thi Kim Tu, Nguyen Thi Yen Nhi)) | SUPER-FACTORY + HIGURE 17-15 cas (Makoto Sano, Toshihiko Arimoto, Shinji Tanaka, Taihei Kimura) | Taiyo Kogyo Corporation (Norihiko Ikeda, Tatsushi Heguri) | Tanpopo-no-ye | Yo Katsura | Yokohama Graduate School of Architecture (Yoshinori Nagara, Hiromu Takebe, Kabuto Terui, Nozomi Ueda, Shu Matsubara, Sota Endo, Yuka Kanda) | Yoshitaro Inami | Yoshiyuki Hiraiwa | Yosuke Taki | Yurika Kono

Special thanks to

Masakuni Yoshizaka | Yuko Saito

Archival sources

Takamasa Yoshizaka+Atelier U | Arukitekuto | National Archives of Modern Architecture, Japan | SHOKOKUSHA Publishing Co., Ltd. | Keiso Shobo Publishing Co., Ltd. | Kenchiku Shiryo Kenkyusha Co., Ltd. | Waseda Architecture Archives

Organizer

The Japan Foundation

With Special Support of

Ishibashi Foundation

With the Support of

MOTHERHOUSE CO., LTD. | Sankyo Tateyama,Inc. | TOYO ITO & ASSOCIATES, ARCHITECTS | Karimoku | NAGOYA MOSAIC-TILE CO., LTD. | S&R Evermay / Sachiko Kuno Philanthropic Endowment | Shelter Inc. | KAJIMA CORPORATION | OHNISHI NETSUGAKU Co., Ltd. | TAJIMA ROOFING INC. | TAKENAKA CORPORATION | Amame Associate Japan, Inc. | DAIKO ELECTRIC CO., LTD. | Phoenixi Co., Ltd. | Taihei Building Service Corporation | Ishikawa Construction Industry Co., Ltd. | Voce | Yokohama National University | Yokohama Graduate School of Architecture

In Collaboration with

Taiyo Kogyo Corporation
18th International Architecture Exhibition
La Biennale di Venezia
Theme

The Laboratory of the Future

Curator

Lesley Lokko

Dates

May 20 – November 26, 2023

Related Links
閉じる