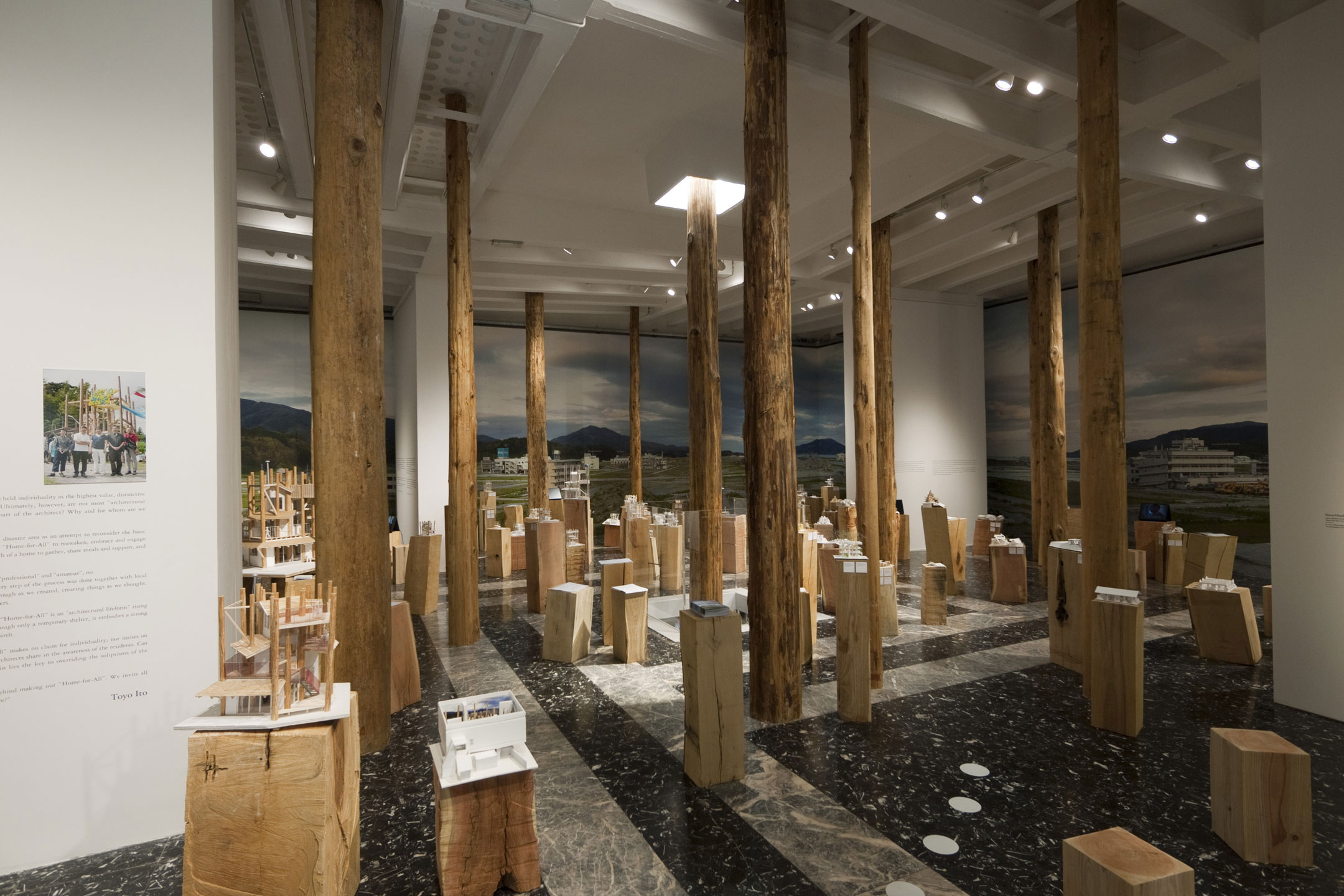 2012 13th
International Architecture Exhibition
La Biennale di Venezia
Architecture. Possible here? Home-for-All
As the first International Architecture Exhibition to take place after the Great East Japan Earthquake that had been cause for tremendous disaster, under Commissioner Toyo Ito, the Japan Pavilion presented an exhibition that followed the process of building a "Home-for-All" in the city of Rikuzentakata. Architects Kumiko Inui, Sou Fujimoto, Akihisa Hirata, and photographer Naoya Hatakeyama took part in the exhibition.

"Home-for-All" is a project proposed and initiated by Toyo Ito and his proponents in an attempt to provide places where those who had lost their homes and were living in temporary housing erected in the disaster struck regions can enjoy a little breathing space –a place to meet, talk, eat and drink together, and in itself can be described as an effort to revitalize the community. In this exhibition, numerous models presented the process by which the "Home-for-All' in Rikuzentakata had come to fruition through the collaborative design work of Ito and three architects that extended beyond individual originality.


Presented on the walls were panoramic photographs of Rikuzentakata after the earthquake that had been taken by Hatakeyama who had spent his childhood there, and the logs that extended from the floor to the ceiling were from cedar trees swamped as a result of the tsunami.

What should be noted is that "Home-for-All", which was anticipated as a place of rest and recreation for the community, had in fact met its completion in Rikuzentakata in parallel with the exhibition through ongoing discussions with the city's local residents. Ito refers to "Home-for-All" as "the most primitive example of public architecture", and states that, "giving minimum form constitutes the beginning of architecture."

The exhibition at the Japan Pavilion, which presented the importance and courage of returning to the fundamental question of why and for whom architecture is made, received the Golden Lion Award for the second time since 1996.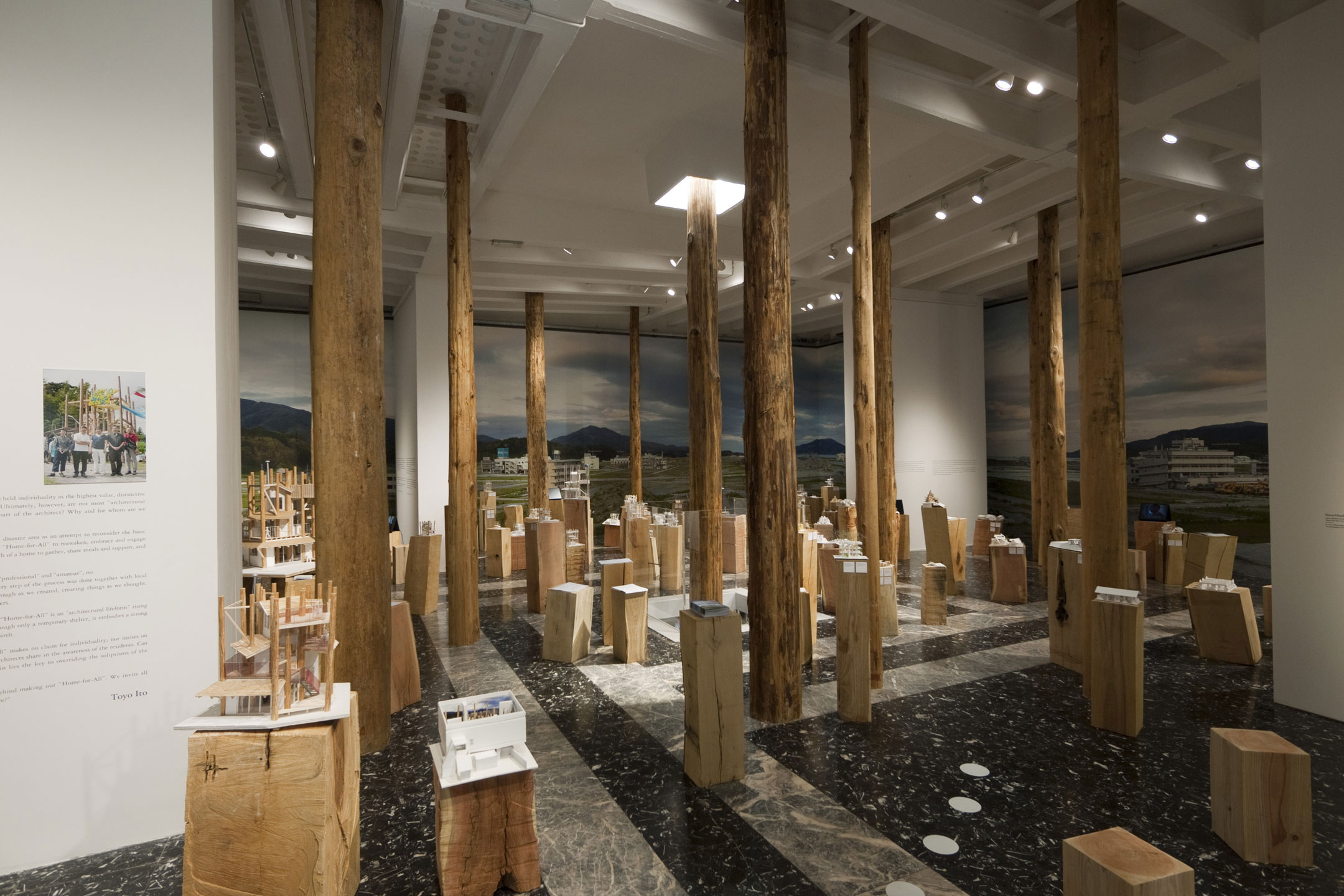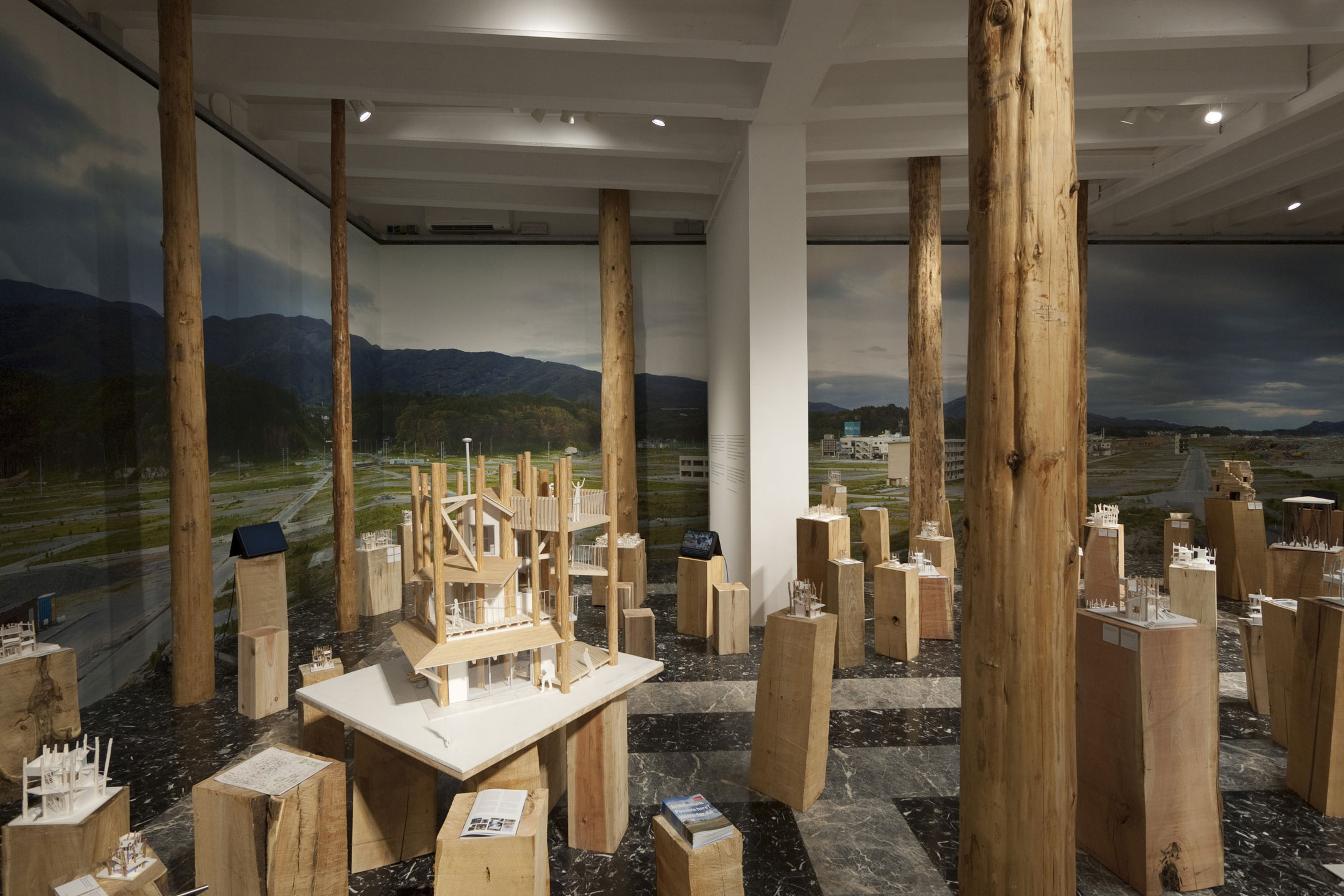 The Japan Pavilion
Theme

Architecture. Possible here? Home-for-All

Commissioner

Text

Artists

Organizer

The Japan Foundation

Special Support

Ishibashi Foundation
13th International Architecture Exhibition
La Biennale di Venezia
Theme

Common Ground

Curator

David Chipperfield

Dates

August 29 - November 25, 2012
All texts are based on information at the time.
閉じる